pandemic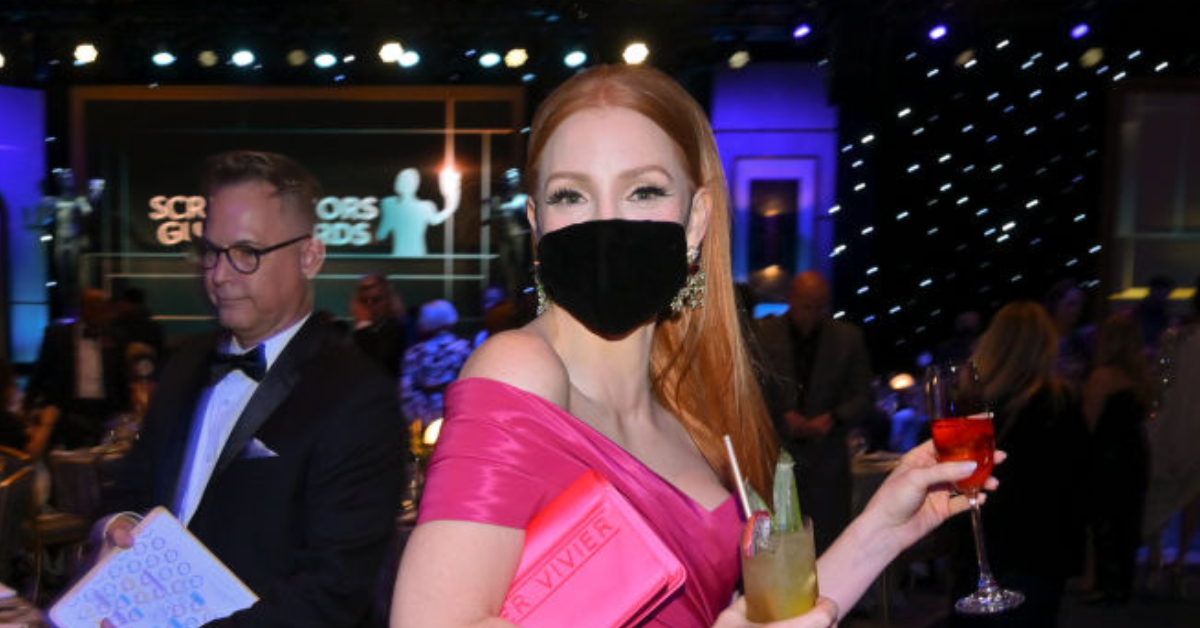 Michael Buckner/Variety via Getty Images
As COVID restrictions lifted and mask mandates were removed, Jessica Chastain continued to mask up at awards shows even though she was being heavily criticized by conservatives.
While talking to The Hollywood Reporter for their annual Tony Nominees Roundtable, the Oscar-winning actor shared her reasoning, and, no, it wasn't political.
Chastain revealed wearing a mask was not only responsible, but it was also an obligation to fans paying money and traveling from all over the world to attend her Broadway performance in A Doll's House.
The Eyes of Tammy Faye star shared:
"We were testing every day on our show, and even if you had no symptoms, if you tested positive for COVID, you were out for a week - and I was meeting people at the stage door who flew in from Shanghai and flew in from all over the world."
"To be out of the show for a week? It just felt like it was so irresponsible."
"So I was wearing the mask at the Oscars."
She continued, addressing the conservative backlash:
"I got quite a lot of flak for that."
"A lot of people thought I was making some political statement."
"I don't know what they thought."
Many on social media applauded Chastain for speaking out about wearing a mask and for considering others in her decision.
Several also shared their dismay that someone should even have to justify taking protective measures to stay healthy.
Chastain's Doll's House costar Josh Groban who was also present at THR Roundtable acknowledged "theater people" understood why she continued to wear a mask.
She shared her relief and added that a fan at the stage door even gave her a mask that read, "I'm on Broadway," as an explanation to eye rollers.
But the Good Nurse star revealed masking was worth the backlash as she didn't get sick once.
"... the SAG Awards, the Oscars, a lot of people were like, 'What are you doing?!' I just couldn't get sick."
"And I didn't. I haven't missed a show."
Keep reading...Show less