@nicholasbraun/Instagram; Mehdi Taamallah/NurPhoto via Getty Images
It's the end of an era as Kim Kardashian and Kanye West's infamous marriage is now coming to an end.
Kardashian recently filed for divorce from West after feeling the two of them "couldn't figure out how to stay married," and she "has felt Kanye is not willing to do the hard work and compromise."
But another man has already put his foot forward to take over.
Nicholas Braun, the 32-year-old actor you may recognize from projects such as HBO's Succession or Disney's Sky High begins the video talking about how "[bummed] out" he is Kanye and Kim are getting a divorce.

"Where does she go, from this moment? Because she's been through three marriages now, and it's like, are you willing to even take a shot on a new guy at this point?"
Haha this had me dying! #succession #nicholasbraun #KimKardashian #KimKardashiandivorce https://t.co/DV5cdOt8AG

— Josh Blumenkranz (@Josh Blumenkranz)1614033302.0
Too soon? https://t.co/WUpTAw6Ny0

— The Maggio Law Firm (@The Maggio Law Firm)1614118261.0
not nicholas braun shooting his shot to kim kardashian- https://t.co/C9M3T4Ypcf

— q⋆ (@q⋆)1614129481.0
nicholas braun stressed about kim kardashian getting married 3 times how's he gonna feel when he's my 5th husband https://t.co/WLXTJkaKbU

— the yassification of nicolas cage (@the yassification of nicolas cage)1614016451.0
Braun then went on to awkwardly describe himself, saying Kardashian could easily meet a "different kind of guy" who will "make you laugh a little bit, or make you feel small, because he's so tall."
Braun stands at 6'7'' to Kardashian's 5'2''.
Cousin Greg, you dirty dog! https://t.co/UpGqKA3WAi

— Danny Gold (@Danny Gold)1614007588.0
lol its nicholas braun shooting his shot with kim kardashian for me 😭

— 💗 bluecheese stan account 💗 (@💗 bluecheese stan account 💗)1614125232.0
Nicholas braun wants to date kim kardashian

— eryn (@eryn)1614049431.0
I don't think bruh has seen her resume. It clearly says no salmon skin mon 'Succession' star Nicholas Braun shoot… https://t.co/lv0sxqzKJX

— "My Momma Recipe"-Kwame Brown (@"My Momma Recipe"-Kwame Brown)1614117225.0
If you haven't yet seen @nicholasbraun's Instagram plea to @KimKardashian, you're really only hurting yourself

— Hannah Danielle (@Hannah Danielle)1614107665.0
Braun says he hopes Kardashian will see the video and think he is "odd, but in a good way."
"So he's just sort of making a video that might possibly penetrate her — not the right word choice, but — enter her sphere of... you know?"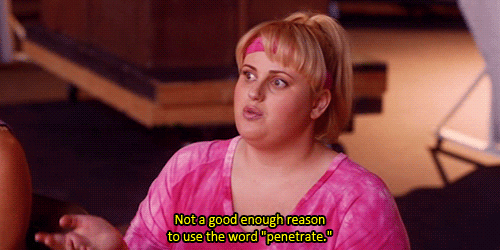 Giphy
Omg I love Nicholas Braun

— Sarah Hope (@Sarah Hope)1614087933.0
@legitngnews Is @kimkardashian looking for a new husband @nicholasbraun? Are you after her p***y or are you in love with her @nicholasbraun?

— Omoyoma Emmanuel (@Omoyoma Emmanuel)1614072127.0
hey @nicholasbraun seeing as u expect kim k to give you a chance, I think it's reasonable for me to expect a respon… https://t.co/R6eX5U9nIQ

— tina (@tina)1614072000.0
Thank you to the friends who checked on me after Nicholas Braun's Kim K********* video

— Claire Banderas 🧸 (@Claire Banderas 🧸)1614052530.0
nicholas braun right now: https://t.co/LF2iY1r4Wr https://t.co/m7yWOQcE1y

— katia (@katia)1614027376.0
Braun's offbeat sense of humor definitely hit most people in the right way.
Actor Justin Long commented: "Rooting for you two crazy kids who were born and have very different heights!"
Meanwhile Lilli Reinhart told him to hang on for just a second:
"Give her a little time... she'll come around."
Braun tagged Kardashian in the video but so far appears to have received no reply.
Best of luck my dude.