Tag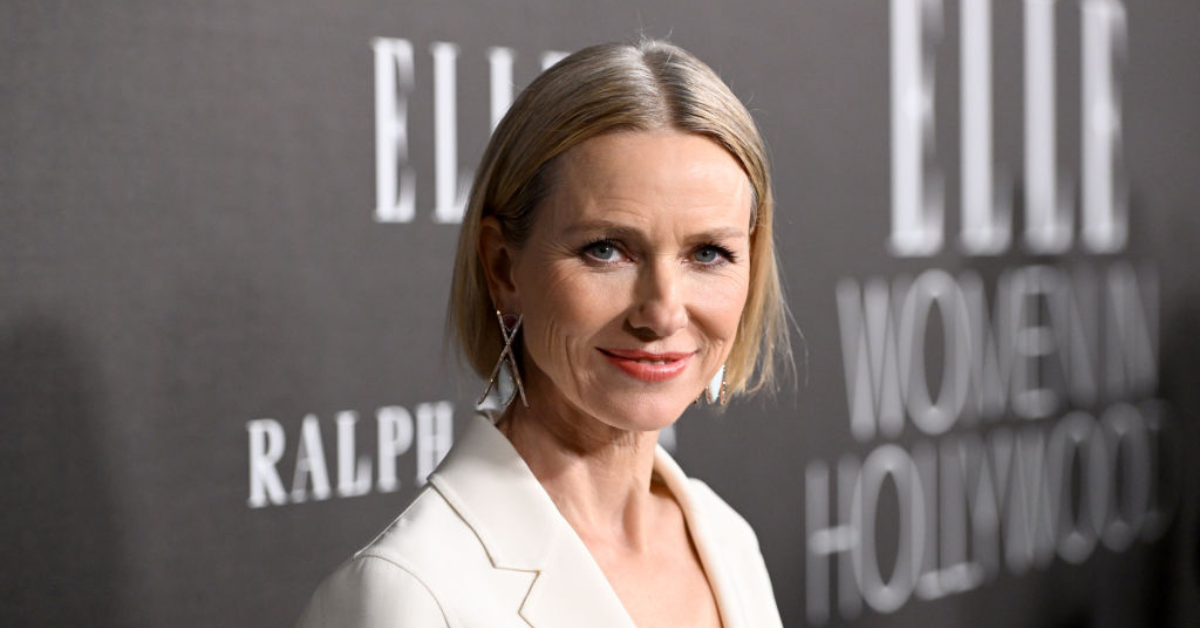 Charley Gallay/Getty Images for ELLE
Naomi Watts has been very open about her journey with menopause, from her lack of knowledge and resources to her symptoms and struggles, both mental and physical.
While Watts has acknowledged there is far more information available now than 18 years ago when she was in perimenopause, there is still a stigma around menopause and, therefore, a lack of public awareness and readily available resources and guidance.
In a brilliant effort to normalize menopause, the Oscar nominee took to Instagram to share the realities of aging many women don't talk about.
In her post, The Watcher star recreated a tampon ad she shot at just 15 years old.
You can see the post here:
She posted side-by-side pictures of her teenage self on the left and present-day self on the right.
Above the younger Watts were the words from her Johnson & Johnson tampon ad, "When can I start using tampons?"

On the right the words "When can I start using lube?" appear over the now 54-year-old Watts.
In her caption, Watts discussed a symptom of menopause—dryness.
She began:
"What kind of Dry January have you had... Dry AF... am I right?"
"Why is it that we can talk about periods and puberty with ease, but when it comes to menopause, and yes, drrryness... we all get a little skittish.."
"I created this post in an attempt to capture a woman's hormonal bookends."
Watts continued in her tampon ad, she was "face forward... confident... curious" and revealed the photo on the right is what it would look like if we "tackled midlife hormonal challenges with the same kind of boldness."
Watts elaborated on the lack of widespread information associated with menopause.
"When it comes to the 'adult version' of hormonal changes we're thrust into the shadows of secrecy and shame... with a total lack of information, plus misinformation! Who knew we'd have to sneak a pump of the good stuff before some hanky panky?"
She then included a quote by OB/GYN Dr. Jennifer Gunter that assured women using lubricant is not only normal but can also "be a great addition for sex."
Dr. Gunter went on to say, unfortunately, there is a lot of stigma surrounding lube making people feel they have a problem if it's needed in the bedroom.
The quote finished:
"It seems you're either too wet or too dry for the patriarchy. To that I say, bollocks."
"And lube for all my friends, should they so desire."
Watts wonderfully completed her post:
"Let's get real, take menopause and yes, dry va-jay-jay's, mainstream. Unapologetically so!"
"More than 1 billion people worldwide will be menopausal by 2025... That's a whole lot of dry."
Dr. Gunter herself echoed the sentiment in a comment.

@naomiwatts/Instagram
Even the fellas concurred.

@naomiwatts/Instagram
The rest of her fans followed suit.
Many appreciated Watts' openness and willingness to shed light on a subject that seems too taboo to talk about publicly.

@naomiwatts/Instagram

@naomiwatts/Instagram

@naomiwatts/Instagram

@naomiwatts/Instagram

@naomiwatts/Instagram

@naomiwatts/Instagram

@naomiwatts/Instagram

@naomiwatts/Instagram

@naomiwatts/Instagram
Last year, Watts took to Instagram to "conquer the stigma and address the secrecy and shame" surrounding menopause.
"I think it's time to see women in this phase of life or this age group be well represented. We've been under-served in media, stories and marketing far too long."
Watts encouraged her followers:
"Let's conquer the stigma and address the secrecy and shame we've felt and help create a healthier foundation for future generations."
"Getting older is a privilege and a time for us to feel proud of our cumulative experiences—to feel empowered, unapologetically so. I think being part of a change-maker generation is exciting. No more walking through this alone."
Amen.