Tag
Ethan Miller/Getty Images, Atsushi Tomura - ISU/ISU via Getty Images, Twitter: @GreggyBennett
The feud between Olympic figure skater Adam Rippon and Vice President Mike Pence continued on Sunday after Rippon responded to a USA Today Sports interview in which Pence claimed that Rippon's accusations that he supported gay conversion therapy were "totally false."
The drama all began last Tuesday, when Rippon, the first openly gay U.S. Winter Olympian, criticized Pence after it was announced that he would be leading the U.S. Olympic delegation in Pyeongchang, South Korea. In a phone call with USA Today Sports, Rippon was asked his thoughts about Pence leading the delegation. "You mean Mike Pence, the same Mike Pence that funded gay conversion therapy? I'm not buying it," he remarked.
When asked if he would attempt to meet the vice president, Rippon responded, "If it were before my event, I would absolutely not go out of my way to meet somebody who I felt has gone out of their way to not only show that they aren't a friend of a gay person but that they think that they're sick. I wouldn't go out of my way to meet somebody like that."
Adam Rippon, the 1st openly gay athlete selected to compete for the U.S. at the Winter Games, criticized the select… https://t.co/JqpwWooq57

— Kyle Griffin (@Kyle Griffin)1516249502.0
He added, "I don't think he has a real concept of reality. To stand by some of the things that Donald Trump has said and for Mike Pence to say he's a devout Christian man is completely contradictory. If he's okay with what's being said about people and Americans and foreigners and about different countries that are being called 'sh*tholes,' I think he should really go to church."
Apparently distressed by the comments, Pence's office sent a statement to USA Today Sports, reading:
The vice president is proud to lead the U.S. delegation to the Olympics and support America's incredible athletes. This accusation is totally false and has no basis in fact. Despite these misinformed claims, the vice president will be enthusiastically supporting all the U.S. athletes competing next month in Pyeongchang.

Unfortunately for Pence, he picked the wrong person to mess with, as Rippon had quotes from Pence himself to back up his claims:
The VP's press secretary issued a statement that what I said to @usatodaysports has "no basis in fact" and that my… https://t.co/0OehkduPeR

— Adam Rippon (@Adam Rippon)1516463847.0
I will let the VP's words speak for themselves. You can very easily find these quotes and more online. His position… https://t.co/dlScCW4CDh

— Adam Rippon (@Adam Rippon)1516463849.0
The quotes in question come from Pence's 2000 congressional campaign website. And while the statement doesn't explicitly mention gay conversion therapy, many in the LGBT community believe it's heavily implied.
Rippon made it clear that Pence's views can have a damaging effect on people, and he felt that he needed to speak up:
The VP has had little effect on my own life. I didn't speak up for myself, I spoke up because it's important to giv… https://t.co/NGlUlB3E5C

— Adam Rippon (@Adam Rippon)1516463850.0
But he also has other things that he needs to focus on as well. You know, like the Olympics:
I am now heading to the gym to workout before I start my training day on the ice. The Olympics are less than 3 week… https://t.co/ZXkI8T3xXr

— Adam Rippon (@Adam Rippon)1516463850.0
And while some were critical of Rippon for inserting himself into the political conversation, others agreed that athletes have just as much right to a political opinion as anyone else:
@marnipatterson @Adaripp @usatodaysports Adam has just as much right to speak out as you do, ma'am. And his message is way more important.

— Cooper's Chew Toy (@Cooper's Chew Toy)1516476306.0
@marnipatterson @Adaripp @usatodaysports What is offensive is to think athletes can't speak their own truth or that… https://t.co/2hmgy59qj2

— Cooper's Chew Toy (@Cooper's Chew Toy)1516484249.0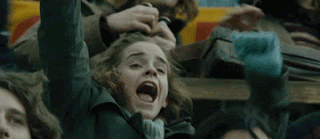 Game. Set. Match.
But the majority thanked Rippon for using his platform to speak about important issues:
@PalmerAlan @Adaripp @usatodaysports He's our champion!

— Edward Landin (@Edward Landin)1516464560.0
@PalmerAlan @Adaripp @usatodaysports sports is all about politics - bread and circuses. militarism is rampant in p… https://t.co/VmLvCRXZVJ

— Andy Kleiber (@Andy Kleiber)1516478854.0
@Adaripp @usatodaysports Continue to stand up for yourself and others, the world needs more voices like yours. Good… https://t.co/qv83A8HDKI

— Teresa Kaepernick (@Teresa Kaepernick)1516466491.0
And hey, if Rippon really wants to get Pence riled up during the Winter Games, one Twitter user has a suggestion:
@Adaripp @usatodaysports Adam, take a knee at the Opening Ceremonies. Pence will HAVE to leave. 🥇

— Santa Claus, CEO 🎅🏻 (@Santa Claus, CEO 🎅🏻)1516465653.0
Keep fighting the good fight, Adam.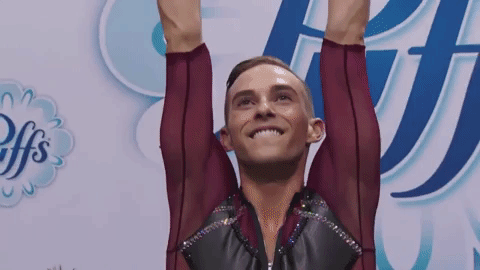 Weeeerrrrrrqqqq!
H/T: Twitter, USA Today Sports, The Nation
Keep reading... Show less