Tag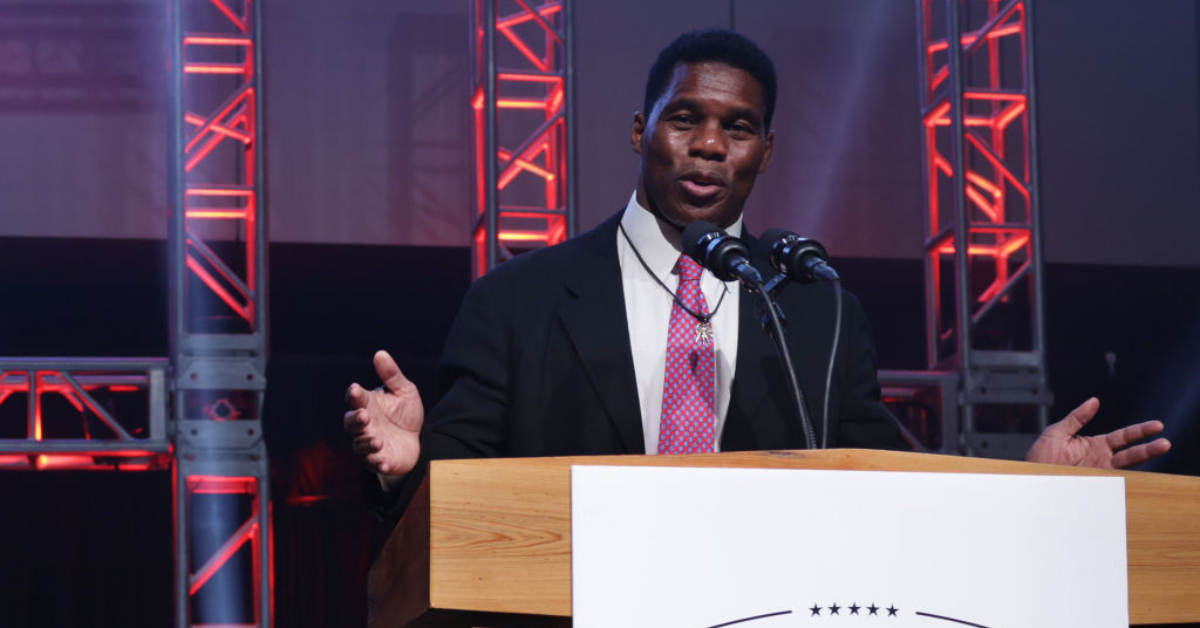 Alex Wong/Getty Images
Failed Georgia Republican Senate candidate Herschel Walker's election party ended with his concession speech after he lost the runoff vote to incumbent Democratic Senator Raphael Warnock, and the song that played when he lost is awkwardly spot on.
A video uploaded to Twitter by political consultant Timothy Burke shows the moment when supporters of the respective Warnock and Walker campaigns gathered to watch the election results on a big screen.
The footage of Warnock's supporters shows cheers erupted the moment the race was called for Warnock. The footage of Walker's election party shows his supporters watching the news in relative silence as the Bruce Springsteen song "Glory Days" blares in the background.
You can watch what happened in the video below.

"Glory Days" was the fifth single released from Springsteen's classic heartland rock album Born in the U.S.A., which is commonly considered one of the best albums of all time.
The rather melancholy song tells the story of a man who looks back on his so-called "glory days" and those of people he knew during high school.
Like many Springsteen songs, it is at least partially autobiographical and includes the following lyrics:
"Think I'm going down to the well tonight"
"And I'm going to drink 'til I get my fill"
"And I hope when I get old I don't sit around thinking about it"
"But I probably will"
"Yeah, just sitting back trying to recapture"
"A little of the glory of, well time slips away"
"And leaves you with nothing mister but"
"Boring stories of"
"Glory days yeah they'll pass you by"
Bruce Springsteen - Glory Days (Official Video)www.youtube.com
Many couldn't help but notice the song seemed an apt choice given Walker's rise and fall.
A former pro football player with no political experience, Walker's campaign was marred by numerous scandals and oddball statements that exposed his lack of character and unfitness for office.

During his concession speech, Walker said he would not make "any excuses" for why he lost and urged his supporters to "never stop dreaming" and to continue "to believe in America and continue to believe in the Constitution and believe in our elected officials."
Those words would ultimately be undercut by Walker's son, the conservative social media influencer Christian Walker, who accused his father of making "a fool of [his] family" in a tweet outlining his father's history of violent and despicable behavior.