Tag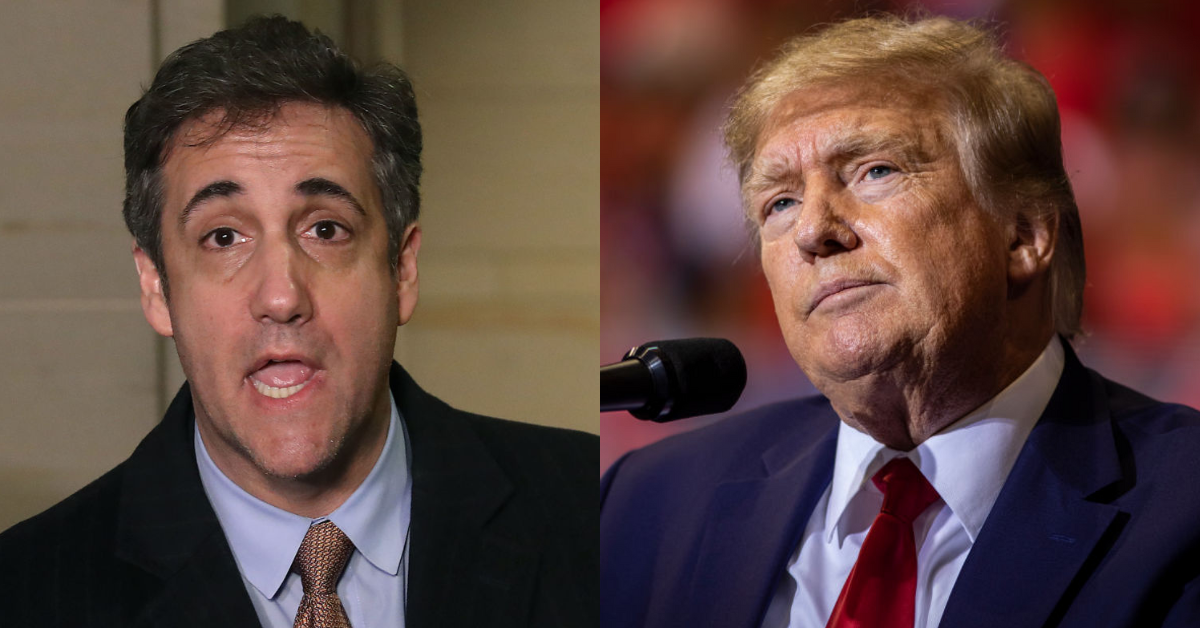 Mark Wilson/Getty Images; Chet Strange/Getty Images
Michael Cohen, the former attorney and fixer for former Republican President Donald Trump, trolled him by posting a picture of a smattering of Trump supporters lining the streets of Palm Beach, Florida.
The picture was taken as Trump made his way to New York City, where he will be arraigned on charges related to hush money payments made to adult film star Stormy Daniels during his 2016 presidential campaign.
In a sign that support for Trump has fallen far from its peak, Cohen posted the telling photo with the following caption:
"A truly overwhelming show of support for Trump as he heads to Palm Beach Airport for flight to NYC for tomorrow's arraignment."
You can see's Cohen's post below.
Cohen is the star witness against Trump—so the picture quickly went viral.
Many couldn't help but join Cohen in gloating over Trump's fall from grace while mocking his supporters.
Cohen has testified twice before the Manhattan grand jury regarding an investigation into a hush payment made to Daniels in the lead-up to the 2016 presidential election. Following the investigation, the grand jury indicted Donald Trump on charges related to this payment.

Cohen said Trump directed him to pay Daniels $130,000 to prevent her from speaking publicly about a sexual encounter she allegedly had with Trump in 2006.
Trump, who is currently running for the presidency again in 2024 despite losing the popular vote twice, denies having any such encounter with Daniels and also denied directing Cohen to make the payment. He has called Cohen a "serial liar" and a "convicted felon."
In response to news of his indictment on Thursday, Trump vehemently maintained his innocence and called the charges "political persecution and election interference." However, the specific charges have not yet been made public.
The details of the charges against Trump will likely be made at his arraignment on Tuesday and the case will undoubtedly be closely watched by many as it unfolds.