Tag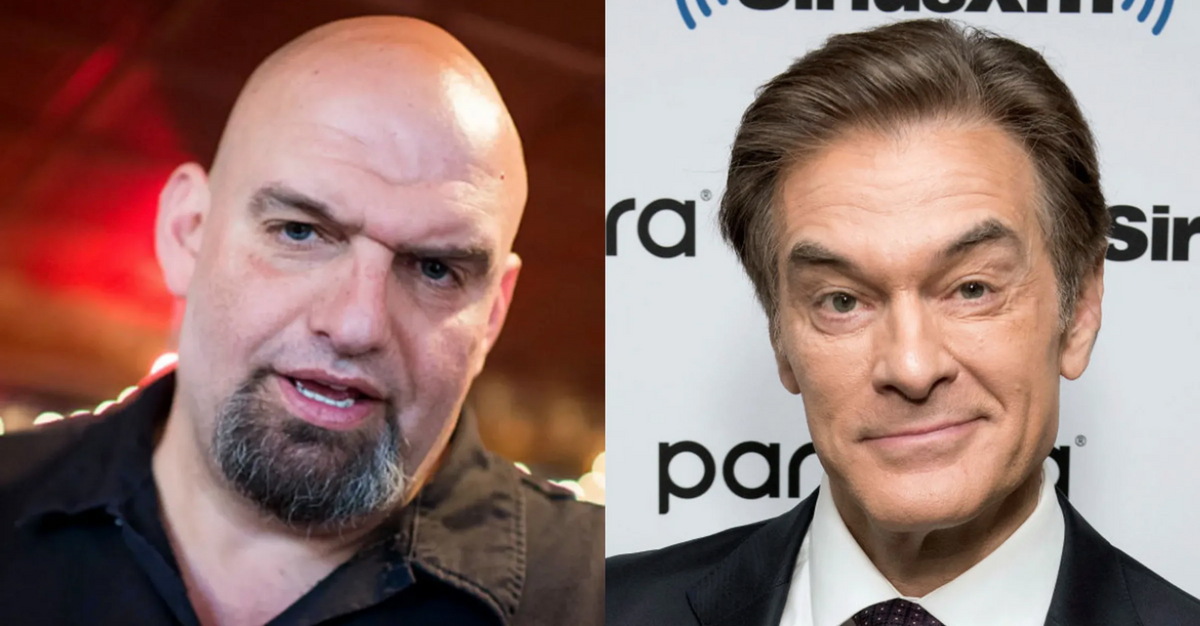 Bill Clark/CQ Roll Call via Getty Images; Bonnie Biess/Getty Images
John Fetterman—the Democrat who won Pennsylvania's closely-watched Senate election—trolled his opponent, New Jersey Republican millionaire and carpetbagger Mehmet Oz, at his victory party.
People couldn't help but notice the food served at the Senator-Elect's campaign event included plenty of crudité, a subtle nod to one of Oz's more notorious campaign flubs.
A photo of the crudité was posted to Twitter by Jorge Ribas, a video journalist with The Washington Post.
The crudité is a reference to Oz's now-infamous video in which he cluelessly attempted to buy groceries for his wife. The video, first posted in April, featured Oz shopping in a supermarket for ingredients for crudité and complaining the $20 total for those ingredients was too high.
You can see the original video below.
The original video turned Oz—whose recent financial disclosure puts his wealth at over $400 million—into even more of a punchline after he blamed Democratic President Joe Biden for the price of groceries and complained a $6 jar of salsa was too expensive.

Oz's video came as many Americans continue to feel the impacts of inflation at the grocery store and at the gas pump. With inflation running high, the Federal Reserve announced plans to raise interest rates in an effort to "pump the brakes" on the economy.
And while the election results showed that economic concerns are certainly at the top of Americans' grievances, Fetterman's win showed that Pennsylvania voters successfully repudiated Oz's rhetoric.
Many Twitter users applauded Fetterman's move as a brilliantly subtle example of trolling.
Oz's video served as excellent social media fodder for Fetterman's campaign, which was regularly praised for effective social media campaigns that emphasized Oz's ties to New Jersey and minimal ties to Pennsylvania.
Part of the effectiveness of these campaigns was due to Oz's penchant for making outlandish statements that exposed his privilege, his inability to connect with working class voters, his support for abortion restrictions, and how much he'd aligned himself with former Republican President Donald Trump, casting doubt on his capacity to lead.
So infamous was Oz's crudité video that it inspired comedian Kim Quindlen to create a video in which she plays a clerk at a supermarket who attempts to identify crudité and wonders if it's a "medicinal thing" before letting Oz know he can simply mash his own avocados instead of purchasing premade guacamole at a premium.