Tag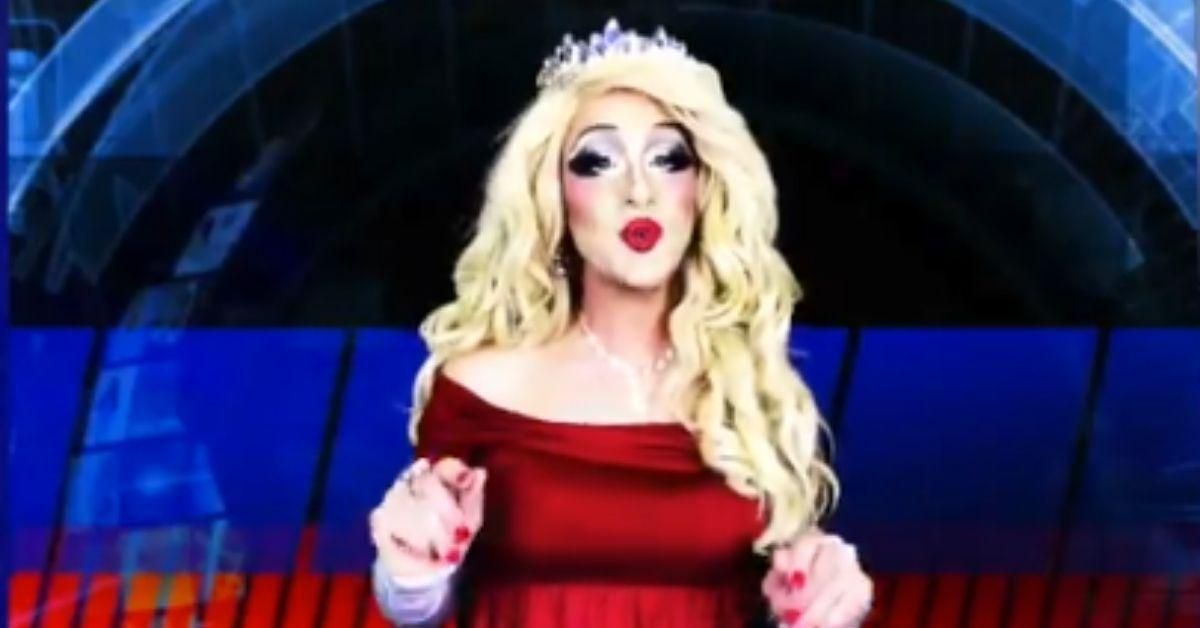 @LadyMagaUSA/Twitter
Donald Trump may claim to be the "most pro-gay President in American history," but many of his followers have proven to be anything but.
Pro-Trump drag queen Lady Maga's speech against the rainbow flag and in favor of Donald Trump was met with angry chants from a crowd of White nationalists at the second Million MAGA March held this weekend in Washington DC.
Lady Maga was met with chants of "Shame" by the angry crowd, as shown in a video shared by Jon Miller, a far-right commentator for Blaze TV who erroneously labeled Lady Maga as "transgender."
Lada Maga attended the rally to speak in support of the Proud Boys, a neo-fascist men's-only group that describes itself as "western chauvinists" and promotes and often engages in violence against left-wing groups and individuals.
It has been labeled a hate group by the Southern Poverty Law Center.
The rally was also attended by a group called the Groyper Army, a White nationalist and anti-semitic group headed by podcaster Nick Fuentes, blogger Michelle Malkin and activist Patrick Casey, one of the organizers of the 2017 "Unite the Right" rally in Charlottesville, Virginia where a White nationalist protestor drove a car into a crowd, killing counter-protestor Heather Heyer.
On Twitter, it was this group that Lady Maga blamed for heckling, claiming the Proud Boys had nothing to do with it.
She called coverage of the event "irresponsible" for attributing the heckling to the Proud Boys, and mocked the "small group" of the Groyper Army, calling its leader "Tiny Tim," a swipe at his short stature.
But the Groyper Army is hardly a fringe group among the pro-Trump alt-right of which Lady Maga considers herself a part—so much so that leader Nick Fuentes was among those who shared the stage with Lady Maga at the rally, where he vowed to destroy the GOP for not ensuring Donald Trump remains President.
On Twitter, most people were not feeling all that sympathetic toward Lady Maga.
And those not taking Lady Maga's side included many of her right wing MAGA compatriots.
Lady Maga is the drag persona of Ryan Woods, who's made a name for himself as a sort of gay, alt-right provocateur.
Woods has called the rainbow flag that is the symbol of the LGBTQ community "leftist political radicalism" and has performed online stunts like calling schools to demand they take down their Black Lives Matter flags.