jobs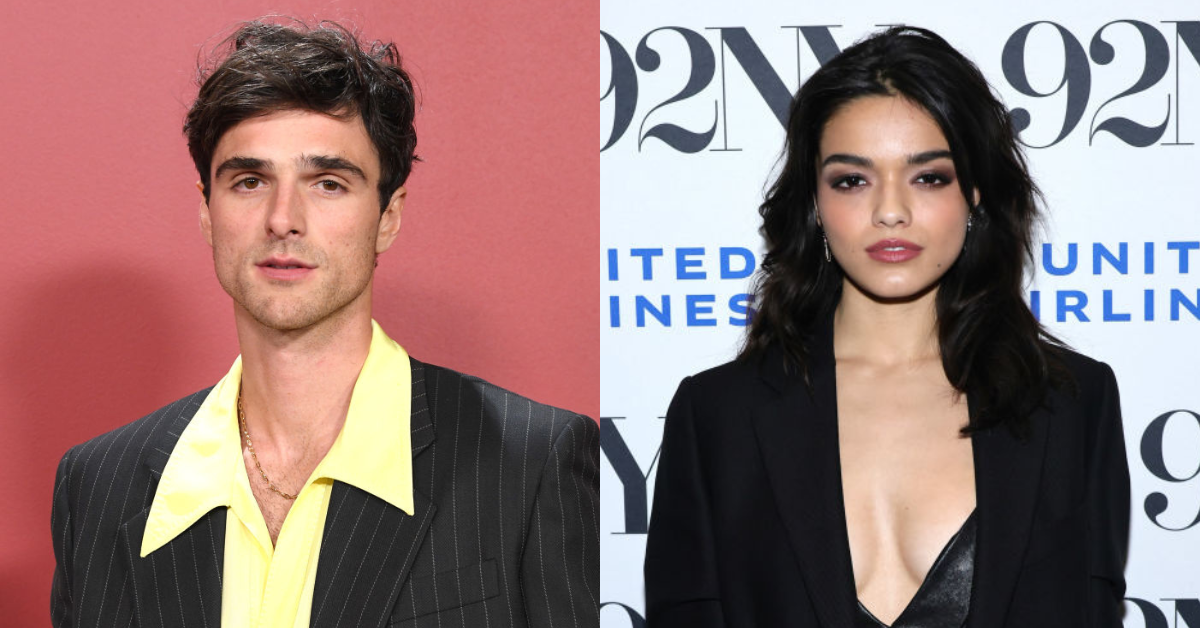 Steve Granitz/FilmMagic/Getty Images; Theo Wargo/Getty Images
Jacob Elordi is being praised by people on social media for being candid and honest about taking a role because he "needs a job..."
*record scratch*
... but didn't Rachel Zegler catch a bunch of Shazam for saying the same thing earlier this year?
Recently, Elordi has made some statements about his work in The Kissing Booth films, telling GQ last week:
"I didn't want to make those movies before I made those movies."
"Those movies are ridiculous. They're not universal. They're an escape."
Now the actor is out promoting two major films, Priscilla and Saltburn, and when asked about how he chooses his roles, he told IndieWire:
"I mean, I just play what they give me."
"You know, I need a job."
And the Twitterverse is applauding him for being so "real" and "keeping it honest."
But some on social media noted society's double standard, pointing out that Zegler was heavily criticized while promoting Shazam! Fury of the Gods for saying basically the same thing.
Back in March The Hollywood Reporter asked the actor what made her want to join the "world of DC heroes," to which she replied:
"I needed a job."
Zegler continued:
"I'm being so serious. The reality is we're in the middle of a pandemic and I was not working and I could not get a job for the life of me, because 'West Side Story' hadn't come out yet."
"It was really hard to book work for me."
Zegler was later called out when speaking about her lead role in Snow White when she referred to some of the elements in the original film as" weird," explaining to Variety:
"[Snow White is] not going to be saved by the prince, and she's not going to be dreaming about true love."
"She's going to be dreaming about becoming the leader she knows she can be."
How dare she.
Those observing the hypocrisy expressed their disappointment.
Very, very interesting 🤔
Keep reading...Show less