Tag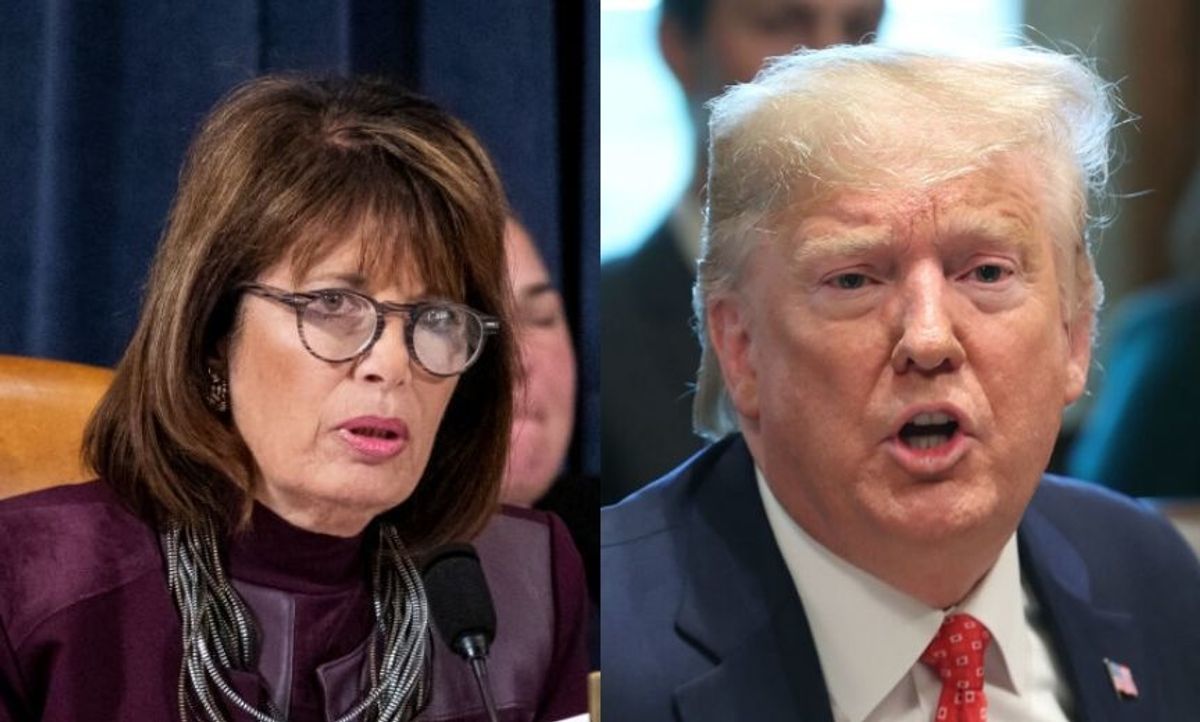 Samuel Corum - Pool/Getty Images // Mark Wilson/Getty Images
At last count, President Donald Trump has told nearly 13,500 lies or "false statements" since his inauguration in 2017.
That said, President Donald Trump is a frequent subject in The Washington Post's fact checks.
The fact checker system, headed by Glenn Kessler, evaluates the falseness of a statement on a scale of one to four "Pinocchios."
Congresswoman Jackie Speier (D-CA) invoked the system during Wednesday's public impeachment hearings to show just how often the President lies.
Congressman Mike Conaway (R-TX) interrupted Speier's statements regarding the whistleblower—who spurred the impeachment inquiry against Trump—having a right to anonymity.
Conaway reiterated a point made earlier about claims a whistleblowers has a statutory right to anonymity. Conaway said the claim was given three Pinocchios by The Washington Post fact checkers.
Speier responded:
"Well, the President of the United States has five Pinocchios on a daily basis, so let's not go there."
Watch below.

Her statement sent the crowd into laughter and spontaneous applause.
The Pinocchio system only goes up to four Pinocchios, not five. However, Speier's point still stands.
As of last month, 12,000 of Trump's lies had earned a total of 1,010 Pinocchios, at an average of 3.4 Pinocchios per lie. In 2016, over 60 percent of Trump's statements earned four Pinocchios.
During the second year of Trump's presidency, The Washington Post's fact checking team created the "bottomless Pinocchio":
a three or four Pinocchio claim that's been repeated over 20 times.
The applause that rang out in the hearing room for Speier carried over to Twitter as well.
Conaway quieted down shortly after.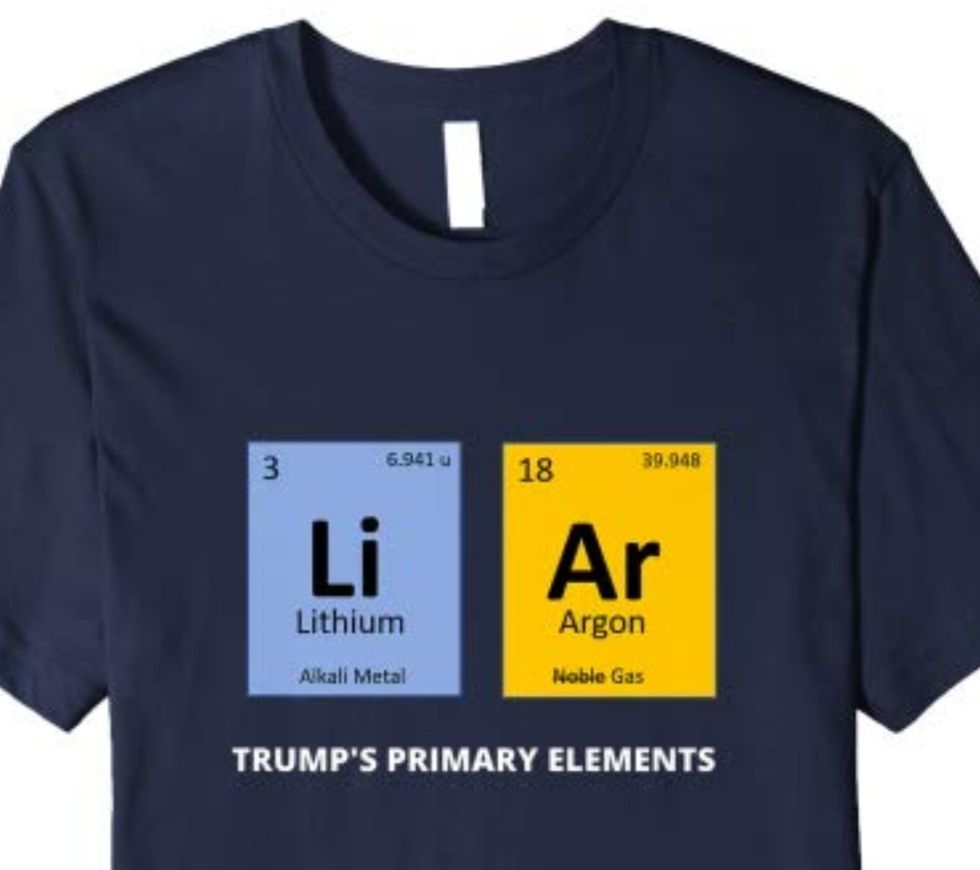 Keep reading...Show less