Tag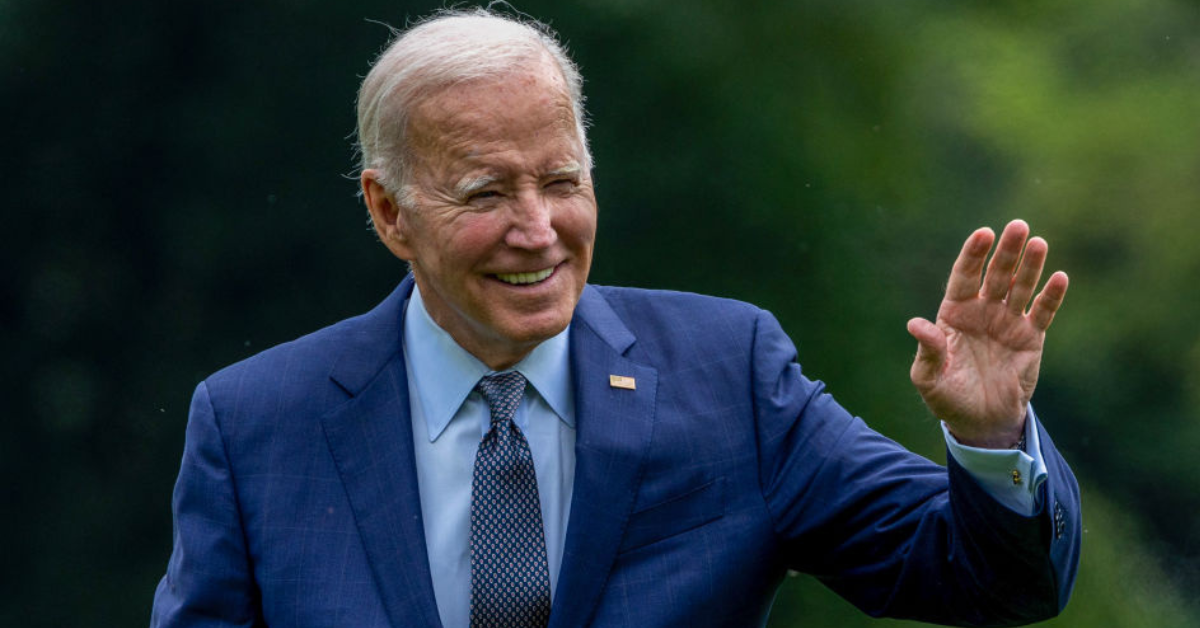 Tasos Katopodis/Getty Images
President Joe Biden only needed three words to answer a reporter's question about House Speaker Kevin McCarthy's impeachment inquiry against him.
When asked what he thought about McCarthy's move, Biden—who had arrived back at the White House from a weekend in Delaware—said:
"Lots of luck!"
You can hear what Biden said in the video below.
Last week, McCarthy announced a formal impeachment inquiry against Biden, a move widely seen as an attempt to placate far-right lawmakers who have threatened to remove McCarthy from his leadership position if he does not support their calls for significant spending cuts, which could result in a government shutdown by the end of the month.
The inquiry, which accuses Biden of influence peddling, has been praised by members of the ultra-conservative House Freedom Caucus, who have repeatedly attempted to link the President to his son Hunter's business deals. The younger Biden has been the subject of GOP-led investigations into his business interests and was last week indicted on federal gun charges.
Despite their efforts, critics have noted that Republicans do not actually have evidence linking Biden to anything illegal.
The President's response said all that needed to be said—and people loved it.
McCarthy's decision to unilaterally declare the impeachment investigation without a formal vote in the House intertwines Republican efforts to scrutinize Biden with the ongoing funding dispute in Congress.

Under McCarthy's plan, three House committees—Oversight, Judiciary, and Ways and Means—will be tasked with conducting the impeachment inquiry into Biden.
Republicans have been searching for evidence of financial misconduct or corruption by the president but have not yet produced concrete proof to support these claims.
Nevertheless, they argue that they have gathered sufficient information to justify further investigation and appear intent on using this "impeachment inquiry" to find the supposed evidence that their partisan committees have yet to deliver.