Tag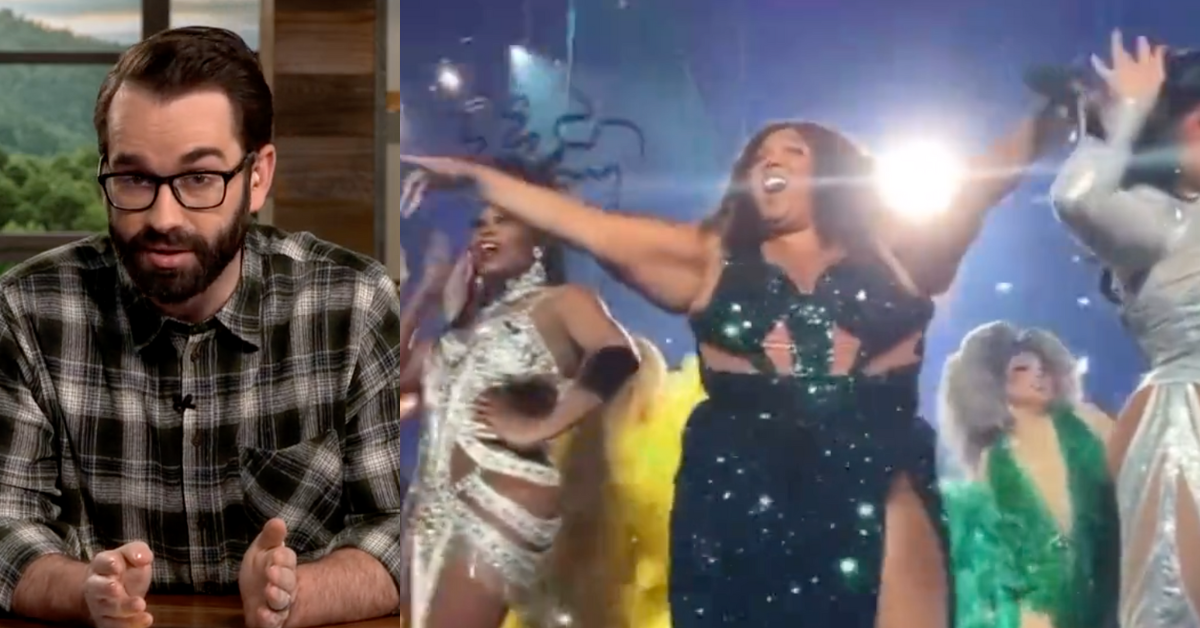 The Daily Wire; @MikeSington/Twitter
Far-right pundit Matt Walsh was swiftly schooled on the First Amendment after he called for singer Lizzo to be "thrown in jail" for inviting drag performers to join her on stage at a Tennessee show.
Lizzo had drag performers on stage to protest against a new Tennessee bill which passed in February that criminalized public drag shows as "harmful to minors."
Tennessee is the first state to enact such a law this year, and it's received widespread backlash from the LGBTQ+ community and their allies.
In response to footage of Lizzo performing on stage with drag queens, Walsh suggested authorities should "Throw her in jail" for her act of defiance.
You can see Walsh's post below.

Lizzo invited several drag queens, including Vanessa Vanjie Mateo, Asia O'Hara and Kandy Muse from RuPaul's Drag Race to perform with her at the Thompson-Boling Arena on Friday, as an act of defiance. Lizzo is known for being a strong supporter of body-positivity, self-love, and LGBTQ+ rights.

Shortly after Walsh's outburst, he received a response from The First Amendment, a parody Twitter account dedicated to educating—and mocking—people who don't seem to understand the First Amendment of the United States Constitution and its protections.
For instance, to suggest Lizzo's right to free speech not be protected is to suggest the government should have the authority to shut down any and all speech it does not endorse, which would in itself constitute a violation of the First Amendment.
Additionally, Christian conservatives—like Walsh himself—nationwide have often accused the government of violating their First Amendment rights when not calling on the government to strip First Amendment rights from anyone they might happen to disagree with.
The First Amendment—Twitter user @USConst_Amend_I—responded to Walsh with the following message:
"Throwing Lizzo in jail for inviting drag queen performers with her on stage would violate me."
You can see the post below.

Yes, it's really that simple.
And people were equally as quick to criticize Walsh for understanding the most basic of concepts.
Lizzo isn't the only high-profile musician to take a stand against Tennessee's anti-drag law.

Last month, country music artist Maren Morris introduced her son to drag queens backstage at the "Love Rising" benefit concert in Nashville, where she performed alongside drag queen Alexia Noelle Paris in an act of defiance.
Morris was praised for daring state authorities to "f**king arrrest me" and saying her son loved being backstage "where all the queens were getting ready and doing their makeup."