Tag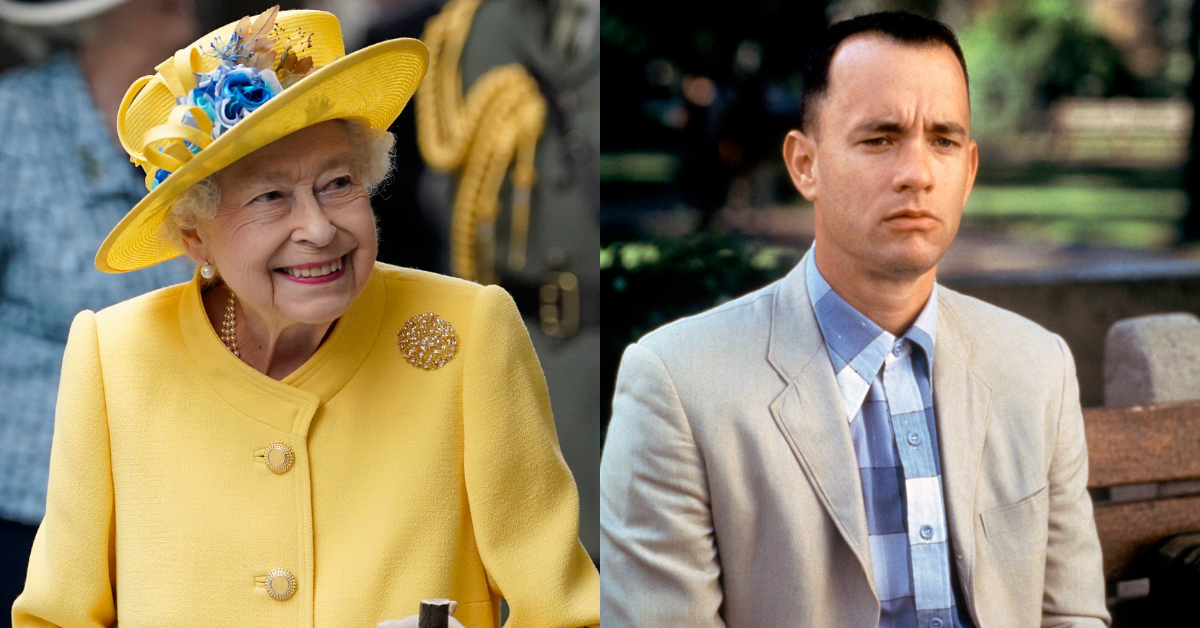 Andrew Matthews - WPA Pool/Getty Images; Forrest Gump/Paramount Pictures
A classic movie character was spotted in real-life with Queen Elizabeth II… sort of.
Twitter users noticed a Forrest Gump lookalike behind the Queen of England in a recent photo.
The Queen was making a surprise visit to Paddington Station in honor of a train line being named in her honor, when royal correspondent Valentine Low of The Times of London snapped a pic and tweeted about the event.
You can see the photo here:

In the picture, a man baring a striking resemblance to Tom Hank's 1994 character can be seen peeking around the corner behind the Queen.

A Twitter user called SkillsMcGill was the first to notice the Gump cameo.
Here are their zoomed in shots: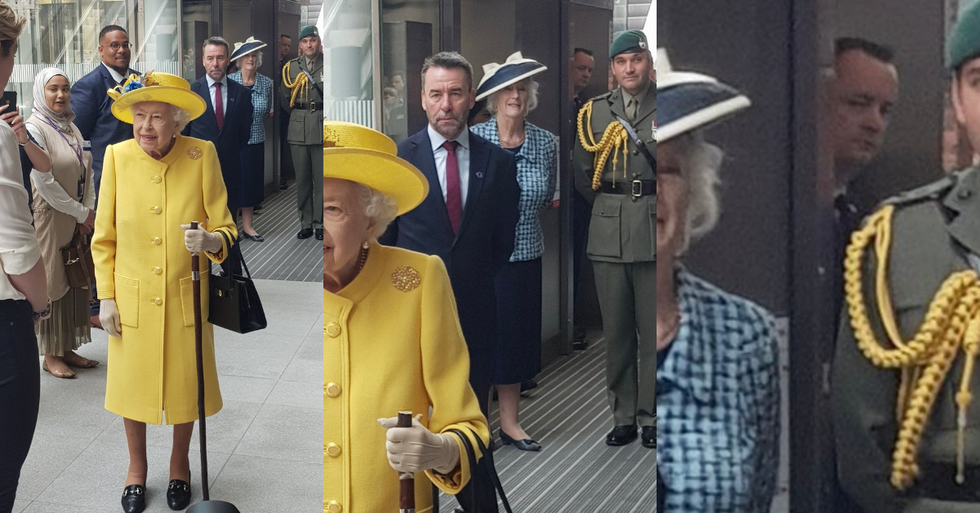 @skillsmcgill/Twitter
Some of the most memorable parts of Forrest Gump are the scenes of Gump witnessing and getting caught in photographs and news reports of historical events.

Twitter users agreed Low's picture would fit right into those scenes:

Meanwhile, others gushed—and joked—about the Queen's bright yellow outfit.
Huffpost spoke with the person behind the SkillsMcGill Twitter account and they had some nice words about their viral moment:
"[It] really is rather lovely to imagine being some way responsible for making many people smile, that seems quite important right now, more than ever."
We couldn't agree more!