Tag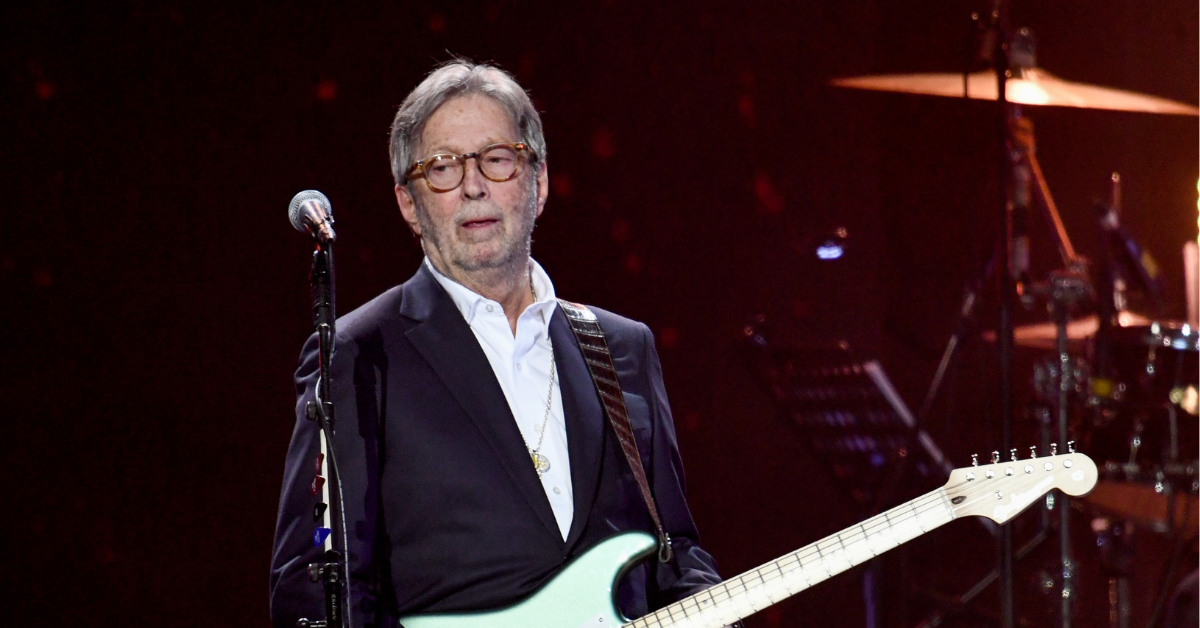 Gareth Cattermole/Getty Images
English guitarist Eric Clapton revealed himself as an anti-vaxxer and science denier in the summer of last year—outright refusing to play any venue with a vaccine mandate then breaking that rule more than a few times.
He also created an anti-vaxxer anthem.
Almost a year later and Clapton has shown little signs of changing his anti-vaccine mindset.
Based on a recent interview, the misinformation being conveyed to and by him has gotten worse and more malicious.
YouTuber The Real Music Observer got much more than he bargained for when Clapton—despite being vaccinated against COVID-19—went deep into a "mass formation hypnosis" conspiracy theory.
Clapton said:
"Once I kind of started to look for it, I saw it everywhere, seeing little things on YouTube which were like subliminal advertising."

Clapton and fellow aging rock star Van Morrison banded together to speak against the "tyranny" of vaccine mandates.
"I joined forces with Van and I got the tip Van was standing up to the measures and I thought, 'Why is nobody else doing this?'… so I contacted him."

"I was mystified, I seemed to be the only person that found it exciting or even appropriate. I'm cut from a cloth where if you tell me I can't do something, I really want to know why."
Clapton later admitted he convinced exactly zero of his daughters to not get vaccinated against the virus.
"My family and friends think I am a crackpot anyway...I've got teenage girls, and an older girl who's in her 30s — and they've all had to kind of give me leeway because I haven't been able to convince any of them."
The public were not in disagreement with Clapton's family and friends.

Clapton's discography includes several songs about drug use, including the song "Cocaine," which seemingly encouraged the listener to try the drug.
He still, however, remains outspoken against vaccination during a global pandemic.