Tag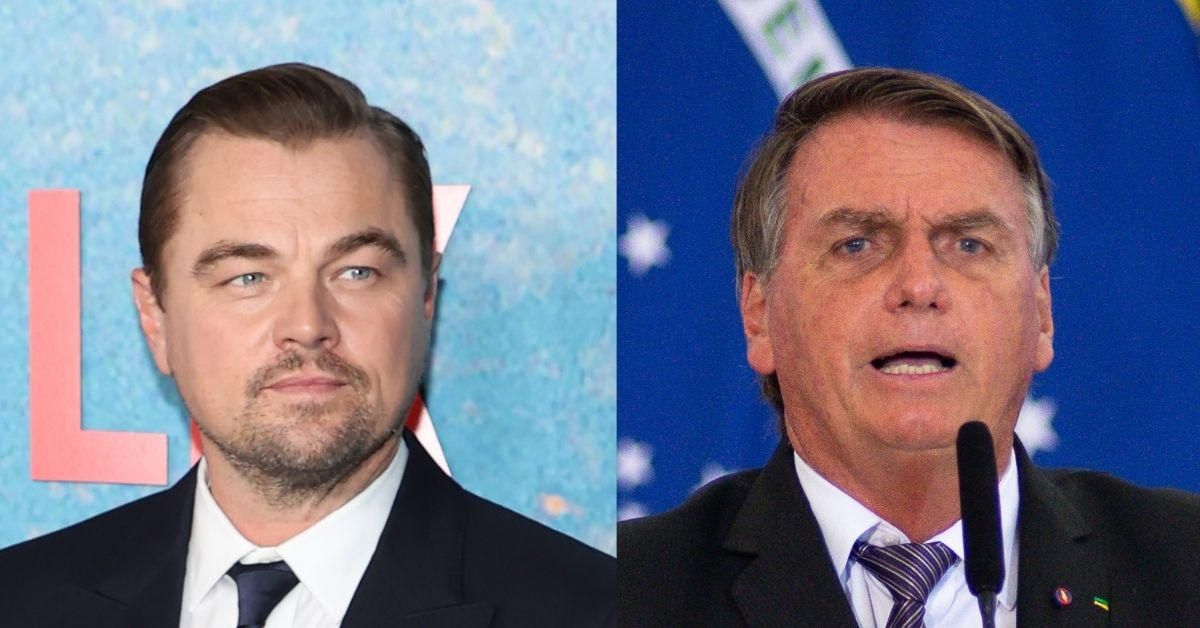 Mike Coppola/Getty Images; Andressa Anholete/Getty Images
Brazil's far-right President Jair Bolsonaro is often compared to former Republican U.S. President Donald Trump for his abrasive style and embrace of policies many find abusive.
And he apparently has Trump's thin skin too.
When actor Leonardo DiCaprio tweeted to urge Brazilians to vote for candidates who will curb Bolsonaro's non-stop decimation of Brazil's rainforests along with a link to register to vote, Bolsonaro had a meltdown in response.
Leo's tweet, seen below, is far from incendiary--and doesn't even mention Bolsonaro.
It reads:
"Brazil is home to the Amazon and other ecosystems critical to climate change."
"What happens there matters to us all and youth voting is key in driving change for a healthy planet."
That was more than enough to have Bolsonaro railing against the actor in a speech to his supporters this week. Speaking in front of the Alvorada Palace, the Presidential residence in the country's capital Brasilia, Bolsonaro took DiCaprio head-on:
"Now, DiCaprio has to know that it was the very president of the World Trade Organization who said that without Brazilian agribusiness, the world would be hungry."
"So, DiCaprio better keep his mouth shut instead of talking nonsense."
Guess DiCaprio touched a nerve.

To be fair, Bolsonaro is correct that Brazil is one of the most important cattle-raising nations on Earth, and its rapacious razing of the Amazon for more grazing land has been fueled by--you guessed it--the United States, which has become the second-largest importer of Brazilian beef since the Trump Administration loosened food safety policies in 2020.
But it's also true that like the far-right American Republicans he seems to emulate, Bolsonaro is a full-tilt climate denier--one who once trolled people concerned about the climate by telling them to eat less and only "poop every other day" to save the planet.
More importantly, after loosening Brazil's environmental laws Bolsonaro oversaw the total destruction of some 10,000 square miles of the Amazon in his first two years--rainforest that is the entire planet's only hope for combating climate change.
In his response on Twitter, Bolsonaro chose to be a bit more polite--if shady counts as polite.
He wrote:
"Thanks for your support, Leo!..."
"...Our people will decide if they want to keep our sovereignty on the Amazon or to be ruled by crooks who serve foreign special interest. Good job in The Revenant! 👍"
In a sign of our times, response to DiCaprio's tweet was bitterly divided. Many applauded DiCaprio for speaking out and weren't at all impressed with Bolsonaro's bravado.
But others felt Leo should stay out of other countries' politics.
Bolsonaro is up for reelection in October and was polling terribly until recent weeks, when he regained ground and is now trailing his nearest opponent by just five points.