Eric Lafforgue/Art in All of Us /Getty Images
Pyeongchang, South Korea. An emergency alert written in Korean was received by mobile devices during a curling event sparked a near panic on the opening day of the Olympic games.
These types of emergency alerts and sirens are common in South Korea, but given the volatile geopolitical climate on the Korean Peninsula, many people were understandably spooked by the alarm - especially those who can't read Korean.
Emergency Alert Sent to the Olympic Village Written Entirely in Korean https://t.co/WshFbqIt7Z https://t.co/dNJxA7IcAJ

— News Cult (@News Cult)1518106238.0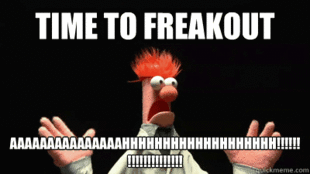 But it turns out that the message was a warning about a construction fire near the Gangneung coastal media village. At around 9 am on Friday, the fire was visible from the Olympic games, and the text alert was only sent to mobile devices near the coastal community. The fire was quickly extinguished, and aside from some minor traffic delays, Olympic events continued without incident or interruption.
"Many spectators at the first curling competition in Gangneung can't read Korean, though, so the alert sparked confusion. With these games occurring amid geopolitical tensions on the Korean Peninsula, there was concern the alert could have been something worse," reported the Associated Press.
Twitter user John Leicester described "fairly dramatic billowing smoke from a construction site near the #pyeongchang2018 media accommodation this morning; seems not to have been anything too serious."
Fairly dramatic billowing smoke from a construction site near the #pyeongchang2018 media accommodation this morning… https://t.co/OteVzHEHga

— John Leicester (@John Leicester)1518054408.0
Despite there being no actual emergency, feelings of confusion and uncertainty are certainly understandable given the current political climate. North Korea's recent series of missile tests, coupled with reciprocal jabs between North Korean Premiere Kim Jong-Un and US President Donald Trump, has everyone in South Korea on edge. The threat of a potential nuclear exchange looms heavy over all of Asia, especially in the South Korean capital.
In January, residents of Hawaii received a terrifying text message that read:
Emergency Alert

BALLISTIC MISSILE THREAT INBOUND TO HAWAII. SEEK IMMEDIATE SHELTER. THIS IS NOT A DRILL.
Hawaii residents received false emergency alert about an incoming missile https://t.co/5ufzHaqAqp from 0-100k follo… https://t.co/OQgI29vsNI

— Charles Milander (@Charles Milander)1517817390.0
Keep reading... Show less