elephant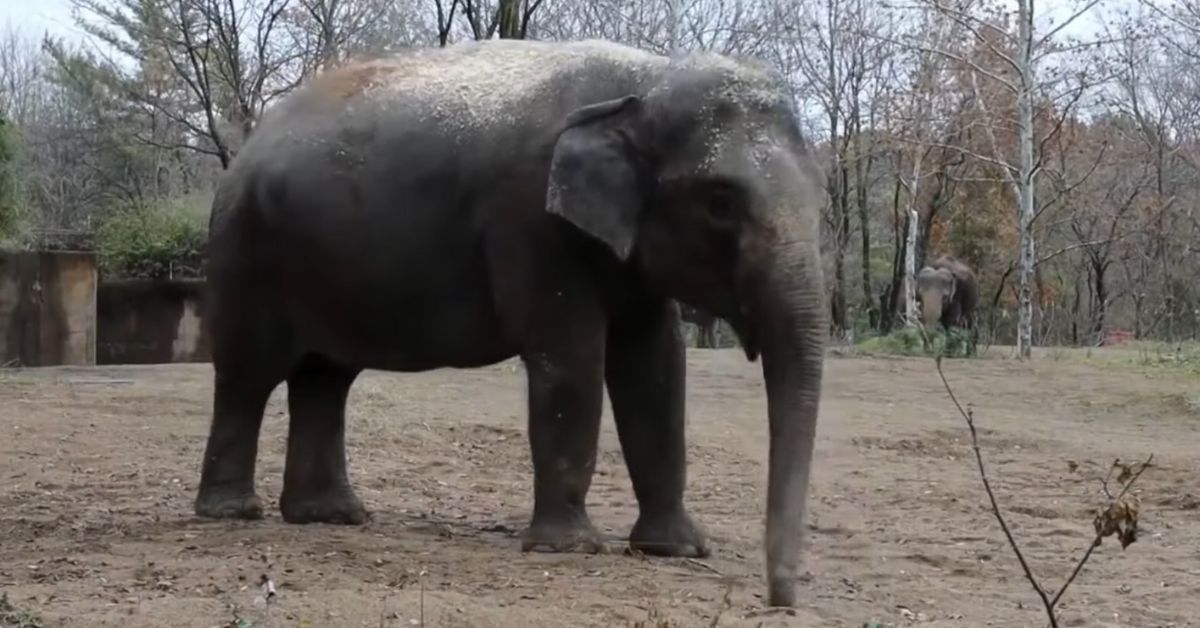 FOX 2
A local community is in mourning after a beloved elephant at the St. Louis Zoo unexpectedly died after her herd was startled by an unleashed dog running around a non-public area.
Rani—pronounced Rahn-ee—tragically died on Friday, October 13.
The death of the 27-year-old Asian elephant—who had preexisting heart issues, according to the zoo—left her three offspring without a mother.
Zoo Director Michael Macek issued a statement, saying:
"We are absolutely devastated. We ask for the community's thoughts and support during this difficult time."
"Our team of professional animal care experts did everything possible, but we couldn't save Rani."
You can watch a news report about Rani's sudden death below.
Asian elephant Rani dies at Saint Louis Zooyoutu.be
According to the zoo, an unleashed and lost dog was spotted running around near the elephant barn.
Rani, who was inside the barn eating, did not see the dog.
The zoo's press release said that members of the elephant care team "observed Rani become agitated in reaction to the vocalizations from the herd."
It added:
"They saw Rani circle and vocalize, all within a very brief period, before collapsing."
The care team managed to contain the dog and calm Rani's herd down after they were spooked by the loose dog.
Unfortunately, the team was unable to revive Rani.
Social media users demanded answers.

It remains unclear how the dog entered the zoo grounds, which is located in Forest Park. The dog has been handed over to a shelter.
A zoo spokeswoman noted that while service animals with restrictions are permitted on property, pets are not.
The cause of Rani's imminent death remains under investigation.

The Asian elephant is the largest land-living mammal in Asia and is considered an endangered species as the population has declined by 50% within a span of about 60–75 years.
They are threatened by habitat shrinkage, habitat degradation, fragmentation, and poaching.

As of 2019, there are roughly 50,000 Asian elephants left in the wild, according to the Zoological Society of London.

Keep reading...Show less