Tag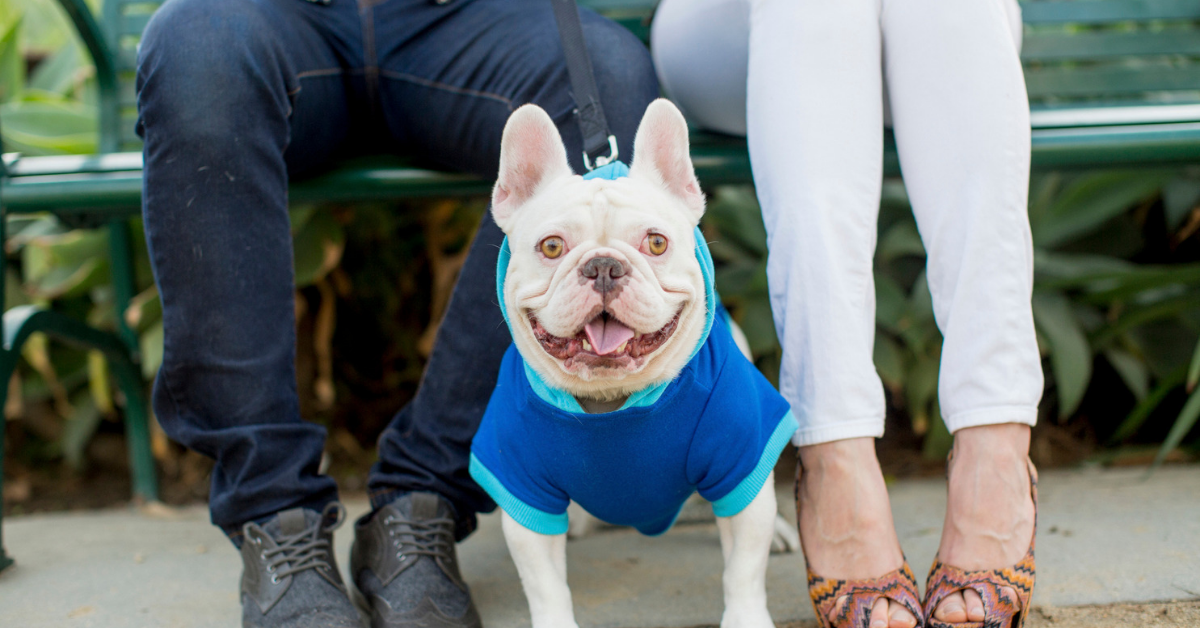 Getty Images
Dig, The Dog Person's Dating App, is a thing, and it's beautiful.
Sisters Casey and Leigh Isaacson created the app in 2016 after Casey's relationship with a guy who wasn't much of a dog lover ended.
As Leigh recalls:
"He would put towels down on the couch. Basically, [Casey] turned to me and said, 'I wish I just knew from the start that this wasn't going to work because of my dog.'"
Dig made its debut in New York City on Valentine's Day 2018 and debuts in Miami next month. It's launched in ten cities thus far.
The app is set up much like Tinder or Bumble, but it also asks users if they have a dog––or if they're looking for someone who has one.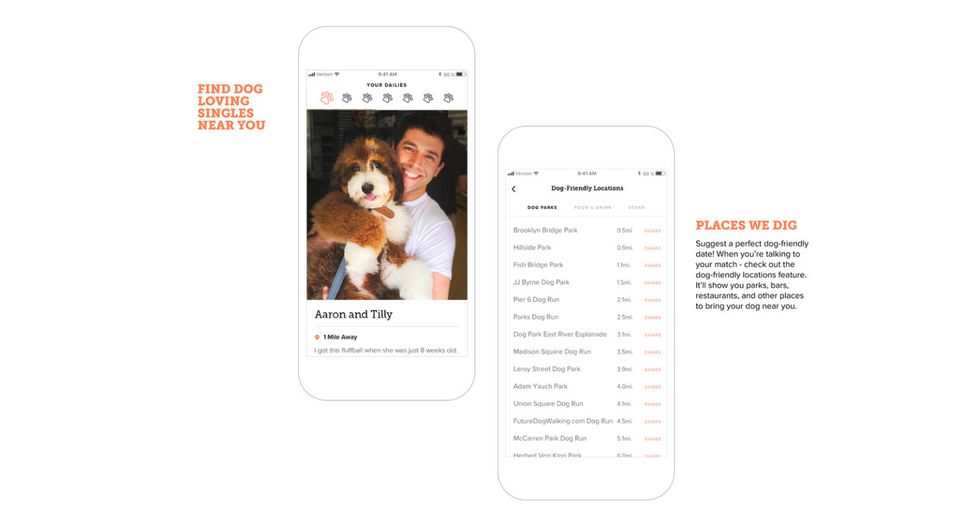 digdates.com
Leigh says bringing a dog on a date makes for a great bonding experience:

"When you picture going on a date and having to pick up dog poop, nothing lets your walls down more than having your dog with you. The people become more human by having their dogs with them."
The website makes this one of the app's big selling points: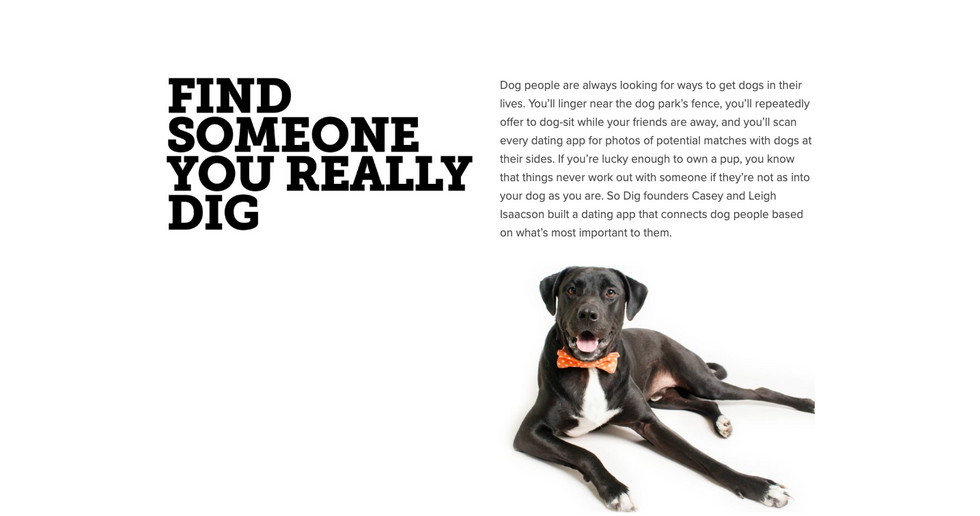 digdates.com
The app also gives its users the opportunity to volunteer at different orgs and even provides links to a host of different doggy-related products and services.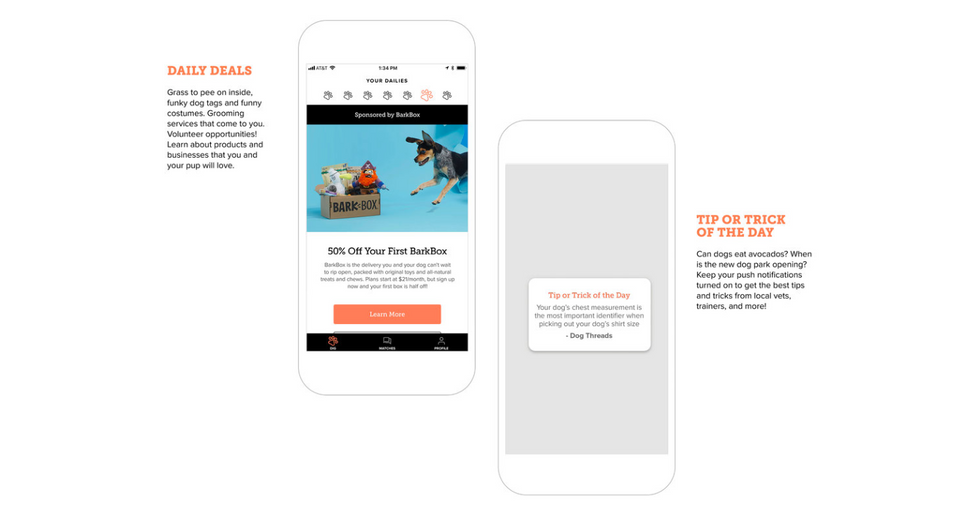 More publicity is coming their way, too.
Look for @DigDates in this month's @ModernDogMag! Canine Cupid ❤️🐶🐾 https://t.co/hYEP1Ux6sT

— Dig - The Dog Person's Dating App (@Dig - The Dog Person's Dating App) 1553207752.0
And more investors!
Welcome to the @DigDates pack, @LynGraft!! 🐾 https://t.co/bF8yl0gERu

— Leigh Isaacson (@Leigh Isaacson) 1553089015.0
Just completed my investment in @DigDates The Dog Person's Dating App, founded by @Leigh_Isaacson via @netcapital… https://t.co/BYXUaZXjj8

— Lyn Graft (LG) (@Lyn Graft (LG)) 1553088874.0
And they've been steadily picking up fans.
Stop writing "must love dogs" in your Tinder profile and switch to Dig! This dating app for dog lovers launches in… https://t.co/LIsuVktZVP

— Portland Pet Food Co (@Portland Pet Food Co) 1551316301.0
Dog people love dog people, right?!? If you're single, check out Dig, the new dog person's dating app that's blowin… https://t.co/w03Te04c1v

— PupJoy (@PupJoy) 1549910556.0
What about this dating app? I think I'm the only person in Houston in it! So uhhh...sign up! Dig - The Dog Perso… https://t.co/6ILDMnbhzm

— Erin Austin (@Erin Austin) 1522898258.0
Your dog could be the key to unlocking the next stage of your love life. Who knew?
Keep reading... Show less