Tag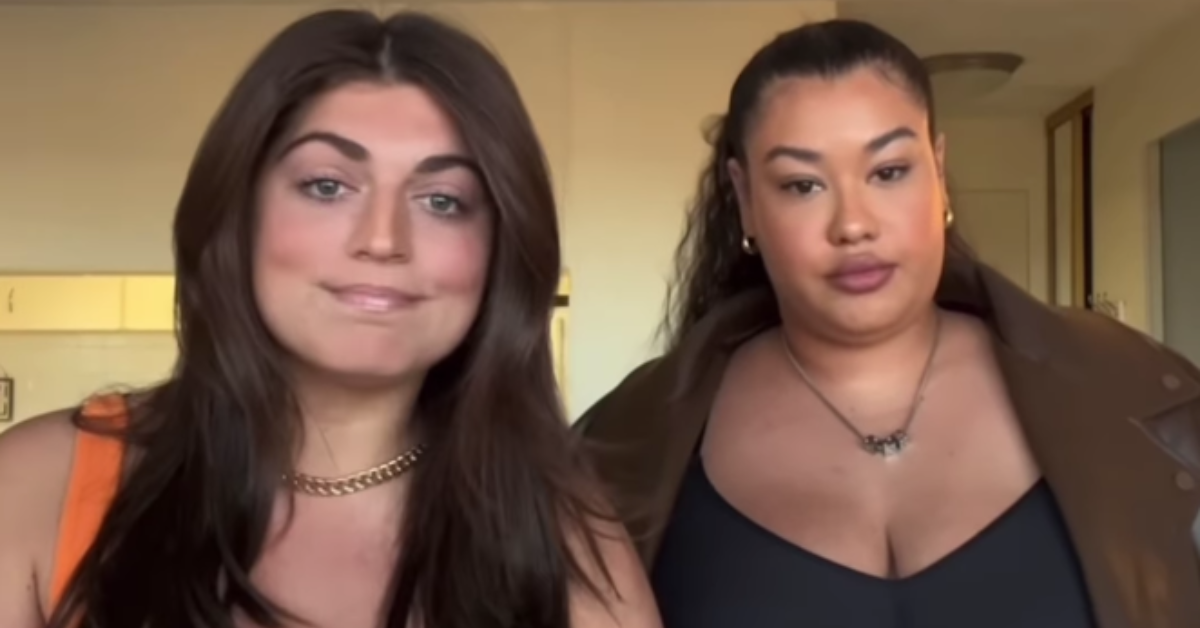 @ellahalikas/Instagram
Plus size people should be able to party the night away, right? Not according to The Highlight Room, a club in Los Angeles that turned away two curve models after letting in the rest of their thinner friends.

Models Ella Halikas and Alexa McCoy described how they met outside The Highlight Room in Los Angeles on November 2 in a video that has attracted nearly 2 million views on TikTok and was crossposted to Ella's Instagram.
Ella was invited to join Alexa's squad of 12 to 15 people to go to a club, but when Ella tried to enter after the group the bouncer allegedly put the rope down in front of her and said:
"Not tonight."
Alexa then came up to the bouncer to try to clear up any confusion.
But Alexa was also told she was not allowed into the club, with the bouncer saying:
"Not tonight."
The two took to social media to share the encounter and advocate for change.
Not just at this one club, but elsewhere as well.
"To be honest with you, we're tired of playing it safe."
"We're tired of not speaking up about it."
"This has happened to me three other times."
"I know this has happened to [Alexa] before, and our other curve friends as well, and it is not OK."
According to an interview with BuzzFeed, The Highlight Room stated they were using a 3rd-party bouncer service and that bouncer was asked not to return to the club. The Highlight Room and the models are still working on finding a time to talk this situation out, but Ella said it's only a small gesture.

"I believe that removing the bouncer is just like removing a Band-Aid. It's a temporary fix to a bigger issue."
People chimed in on the posts.
Many fellow models and influencers commented on how atrocious the discrimination was.

@victoriabrowne/Instagram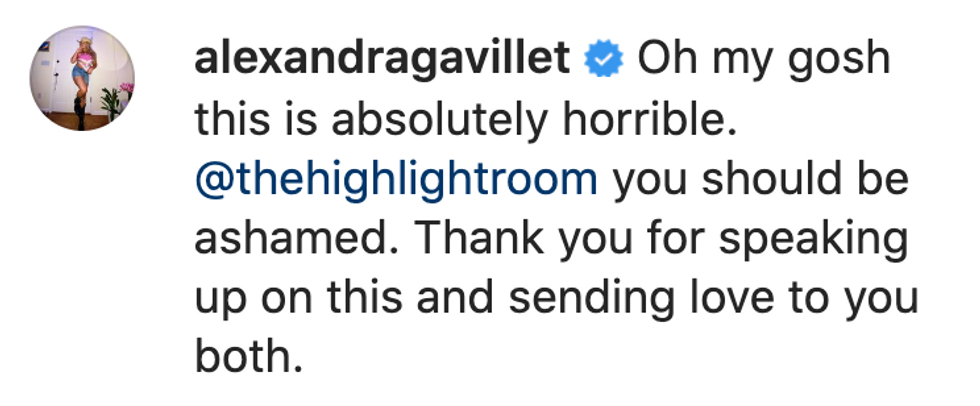 @alexandragavillet/Instagram
People recounted similar experiences they had at clubs and casinos in the past.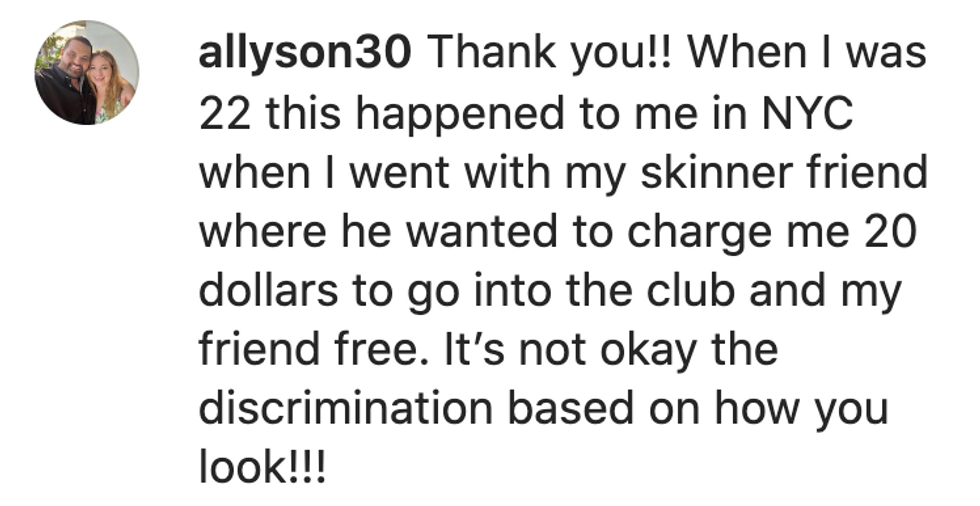 @allyson30/Instagram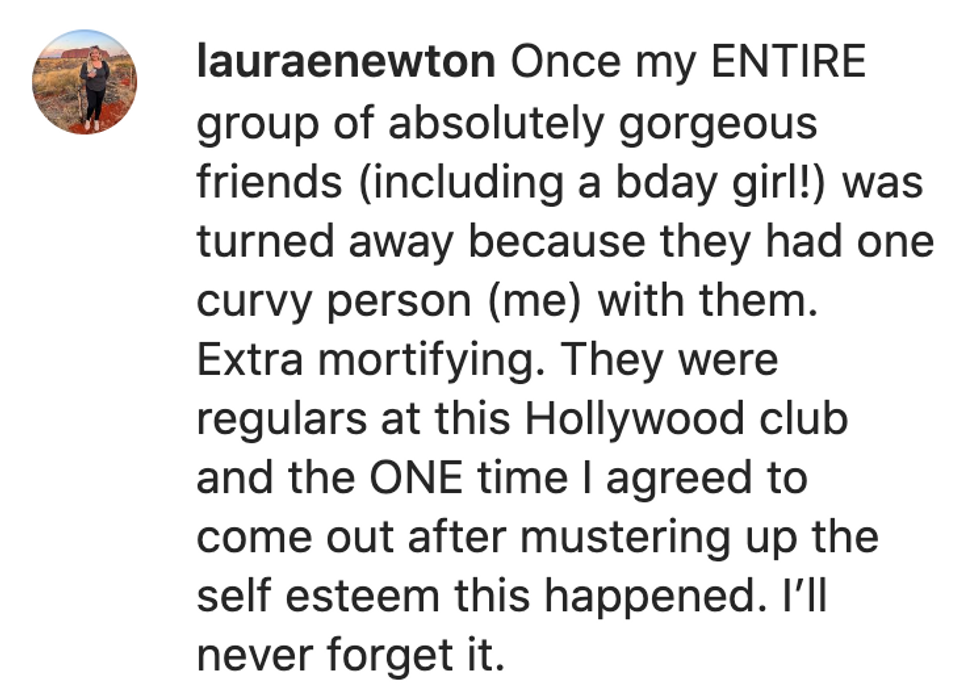 @lauraenewton/Instagram

@jaimmykoroma/Instagram

@leslie_jespersen/Instagram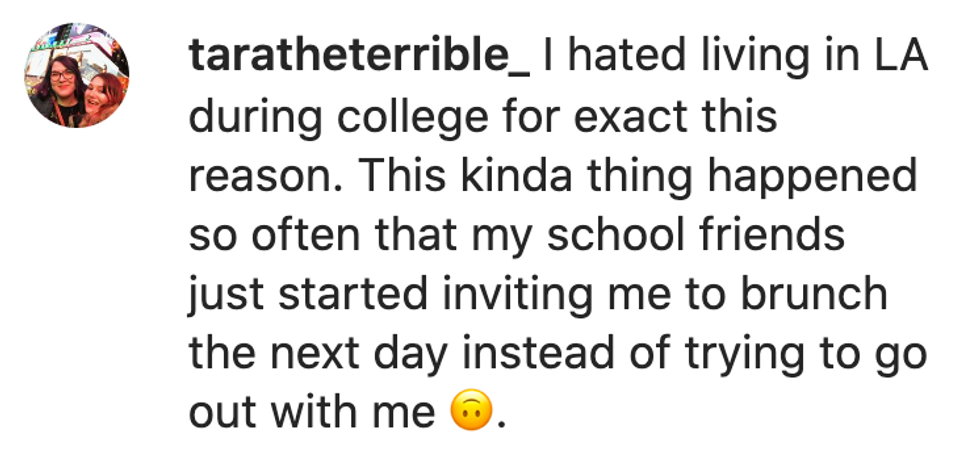 @taratheterrible_/Instagram
Some commenters wondered what happened with the influencers' group of friends that were already let into the club.


@dee_is_lucky13/Instagram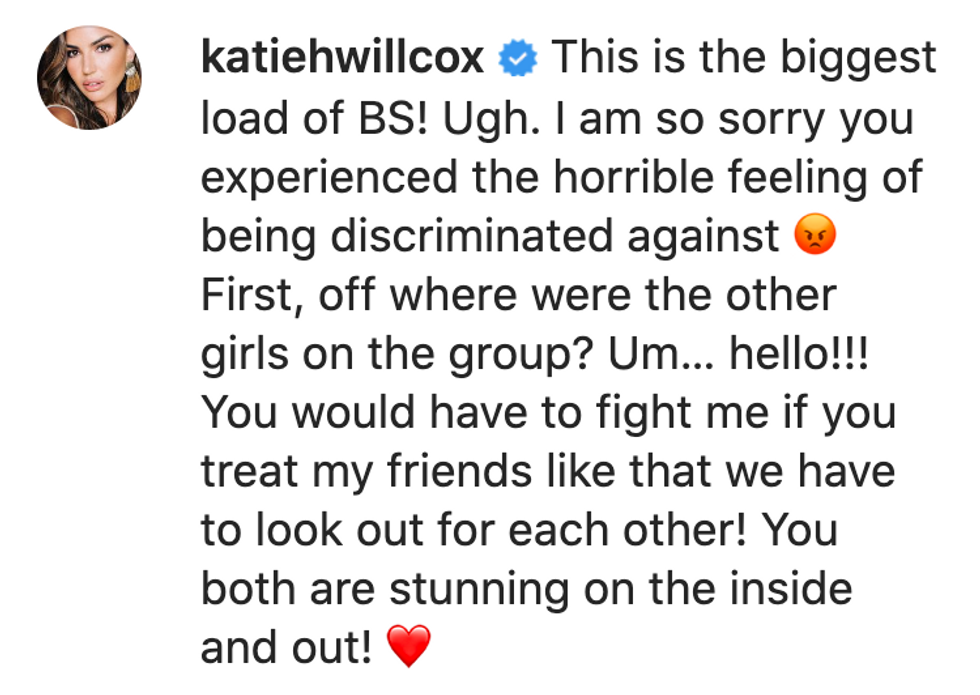 @katiehwillcox/Instagram
There were some men who complained about the standards for men.


@norick_allmorty/Instagram

@josephgawlick/Instagram

@indiigo_child_/Instagram
Unfortunately, discriminatory club policies are fairly entrenched in nightclub culture, but perhaps Ella and Alexa can help nudge this particular cultural movement along.