Tag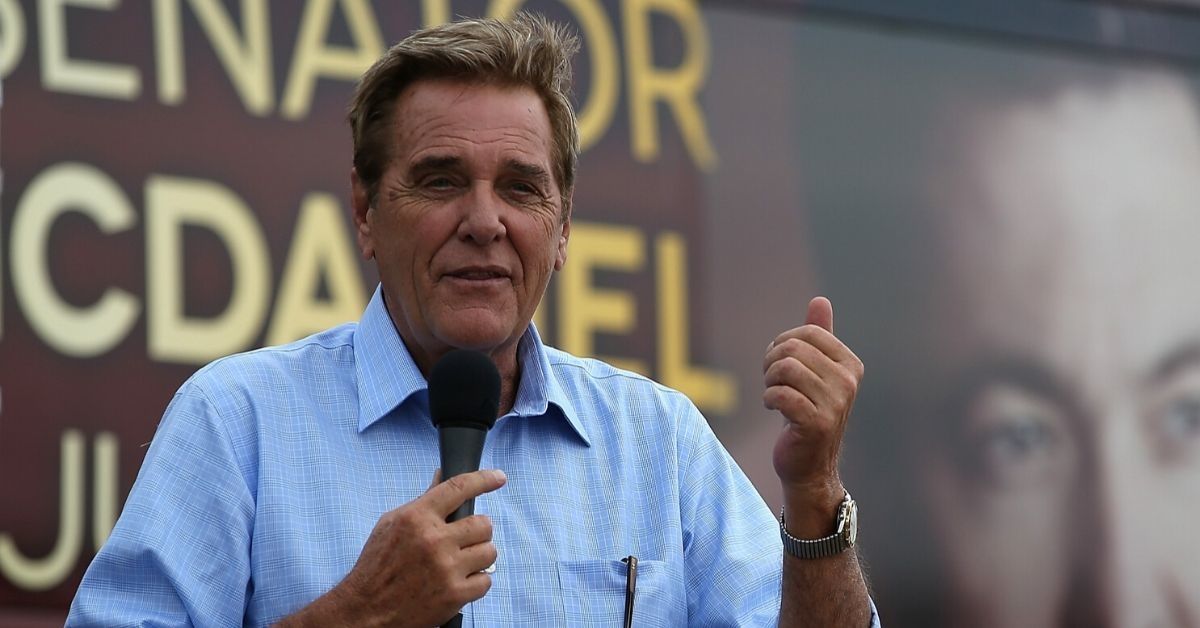 Justin Sullivan/Getty Images
Chuck Woolery, the former host of popular game shows like Love Connection and Wheel of Fortune, made headlines earlier this week for a series of tweets.
On July 12, Woolery, a Republican, tweeted out a conspiracy theory that scientists, doctors, Democrats and the media around the world were all collaborating in a massive lie about the global pandemic just to hurt the United States economy—the only positive of Trump's presidency—to hurt Trump's reelection chances. Woolery was not specific on whether the estimated 590,000 people who died worldwide were in on the conspiracy.
The tweet gained widespread attention when it was retweeted by President Donald Trump.
A day later, Woolery returned to Twitter.
It seems his opinion on the risks of the virus changed after his son tested positive for it.
He wrote on Twitter:

"To further clarify and add perspective, Covid-19 is real and it is here. My son tested positive for the virus, and I feel for of [sic] those suffering and especially for those who have lost loved ones."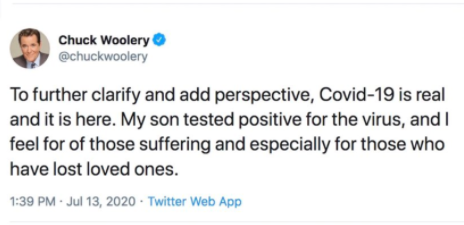 Twitter @chuckwoolery/Twitter
Shortly after posting about his son, Woolery deleted his Twitter account.

Similar to Woolery, the President has been reluctant to admit the seriousness of the pandemic.
During an interview with CBS's Catherine Herridge, Trump was asked:

"You reposted a tweet yesterday saying that CDC and health officials are lying. You understand this is confusing for the public."
"So who do they believe? You, or the medical professionals like Dr. Fauci?"
Trump responded:
"I didn't make a comment. I reposted a tweet that a lot of people feel."
"But all I am doing is making a comment. I'm just putting somebody's voice out there."
"There are many voices. There are many people that think we shouldn't do this kind of testing, because all we do, it's a trap."
Twitter couldn't help but notice the cosmic irony of Woolery learning his lesson the hard way.
Some thought the disappearance of Woolery's account was due to a suspension for his false claims and promotion of conspiracy theories.
We could all stand to pay a little more attention to the experts of the world.
Hopefully Chuck Woolery's son recovers soon and the former game show host will have learned a lesson about listening to real experts.