brazilian butt lift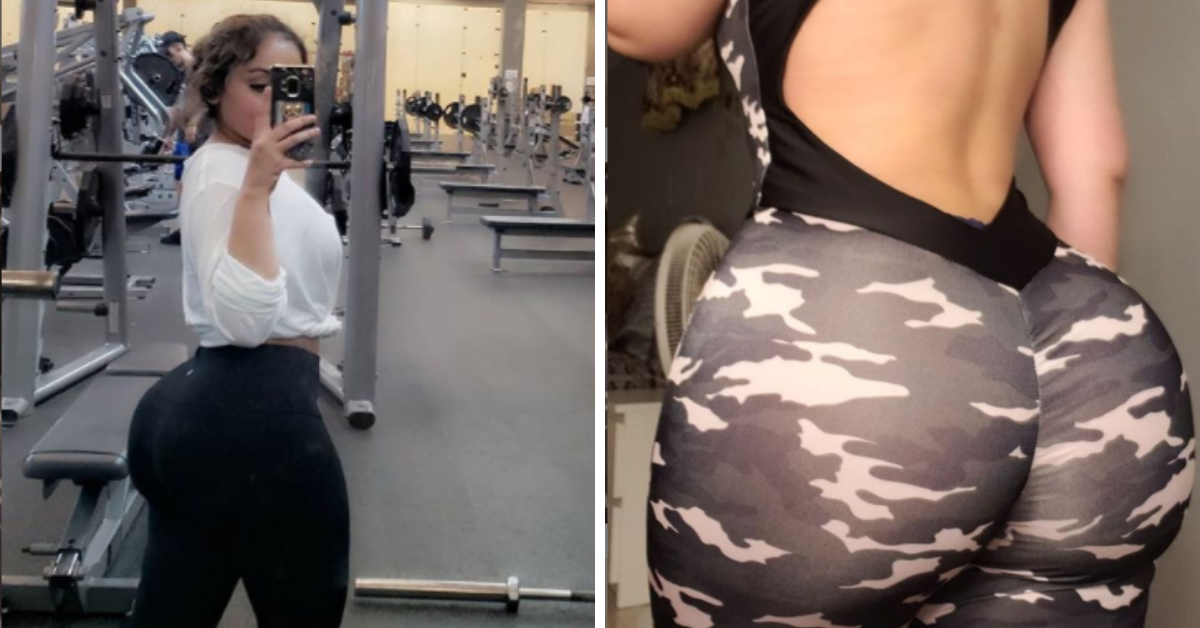 @ms.sethii/Instagram
Any successful Influencer on Instagram carves out a niche. For more than a few, that niche is a humongous caboose.
One IG model's horror story recenlty exposed the underbelly--or under butt--of that business. Internet fame is harder earned than it may have seemed.
Shilpa Sethi is a 25-year-old from New Delhi, India. Her Instagram page is quite successful, boasting 1.5 million followers. Scroll through her page and a simple, common element asserts itself: her giant butt, front and center, all but naked.
For Sethi, the buttocks isn't just an ornament. It's a valuable commodity. Her OnlyFanspage, where she shares fully nude content with paying subscribers, rakes in thousands of dollars.
But that high-paying rump didn't take form without some struggle.
In an interview with Daily Mail, Sethi confided that her initial booty enhancement procedure was a botched job, and left her unable to sit for half a year. On top of that, it cost $60,000 to correct the upsetting first attempt.
The recent tell-all came five years after her initial discovery of the procedure: the Brazilian Butt Lift.
A 20-year-old at the time she first heard about the lift surgery, Sethi didn't waver for a second. She immediately began saving up to afford the $10,000 procedure, wherein doctors remove fat from the waist area and inject it into the butt.
Clearly, Sethi's entrepreneurial spirit was thriving even back then.
"I have always admired a curvy body and I was very flat at first. Mum said she didn't want me to have it, but I had it anyway."
But after the procedure, it became clear that she was duped.
"I chose my doctor based on what I later discovered to be fake reviews."
"That first surgery was botched, and I had complications immediately after the procedure. I was short of breath, and felt a sharp pain in my leg."
"It was very painful, and I wasn't able to sit on my butt for months."
Of course, the doctor fell off the map when she attempted to contact him. She looked into things herself and found some nasty truths behind the botched butt.
"His office staff members had bribed every patient in the office with free [pain relieving] Arnica cream for their fake reviews."
And so, she hoped her comments with Daily Mail would act as a PSA.
"The only reason I'm telling my story now is because I don't want anybody else to go through what I've been through. I wish I had never picked him as my first doctor."
"People don't care about other people as long as they get what they want from writing their fake review."
"Doctors with fake reviews are literally taking peoples lives. The doctor who did my first surgery killed one girl last year, aged just 28. She had a fat embolism."
"People need to be real with each other on this topic surgery and its big, it can take your life, or other peoples."
Fortunately, Sethi's ordeal didn't end so gravely. After two trips to Columbia, the surgery was corrected. Now, her butt is healthy and bigger than ever.
Twitter did not offer the tenderest support for Sethi's plight.
Despite those shocked critics of Twitter, Sethi remains a fan of enlargement. She has a breast augmentation planned for the future.
Keep reading...Show less