atatiana jefferson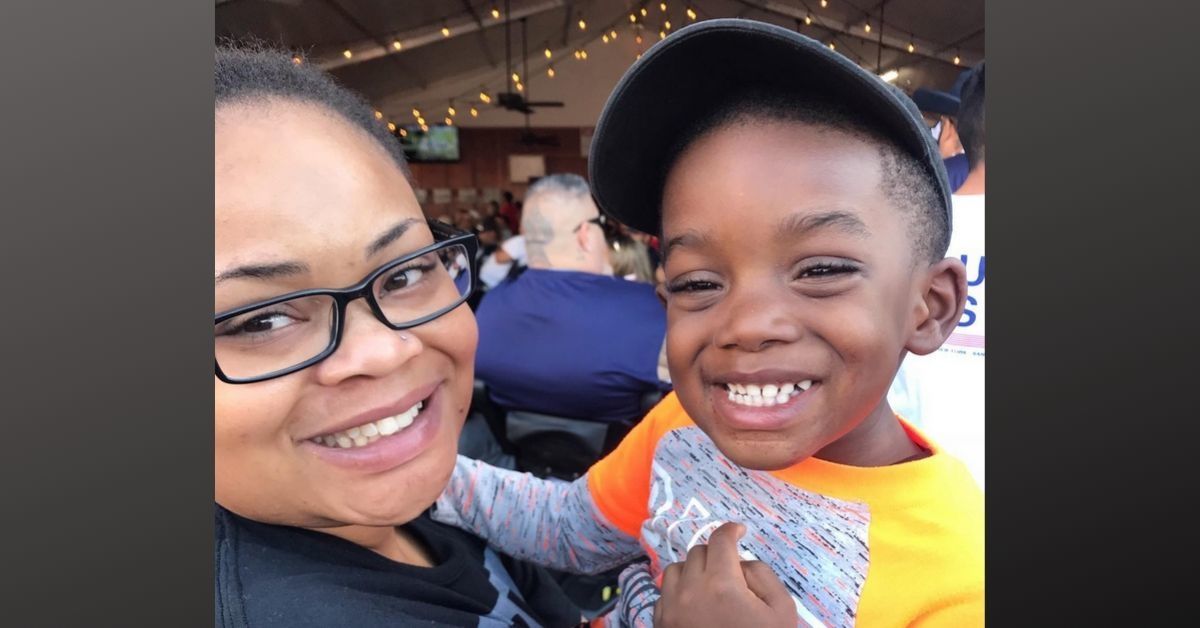 *See the end of this article for the latest updates.
A 28-year-old Black Texas woman was shot and killed inside her home by a White police officer who was believed to be a prowler.
Atatiana Jefferson was home playing video games with her eight-year-old nephew early Saturday morning when two officers responded to a non-emergency call from James Smith, who lives in the building.
At around 2:30 am, one of the officers turned to deadly fire when he spotted Jefferson standing in her window.
Police Chief Edwin Kraus said the shooter did not identify himself as a member of the police when the officer fired the fatal shot that took Jefferson's life.
Kraus said at a press conference:
"The officer observed a person through a rear window in the house and fired a shot at that person."
"The officer did not announce that he was a police officer prior to shooting. What the officer observed and why he did not announce 'police' will be addressed as the investigation continues."
According to the Fort Worth Police Department's press release, Smith reported seeing his neighbor's front door open for an "extended period" with the lights on.
Police described the officer who killed Jefferson as a "white male who has been with the department since April of 2018."

An internal investigation is currently underway, and the shooter was scheduled for an interview with the Major Case Unit on Monday.
The police body camera footage worn by the officer who fired the shot was shared by Buzzfeed News .
In the video, the officer could be heard yelling without identifying himself:

"Put your hands up, show me your hands."
He then immediately opened fire.
Police disclosed they found a firearm inside the home but provided no further information as to whether Jefferson was holding it when she was shot.

The department did not respond to questions concerning whether or not the responding officers knocked on Jefferson's door.
S. Lee Merritt, a prominent attorney known for handling civil rights cases, is representing Jefferson's family.

Merritt also represented the family of Botham Jean – a Black accountant who was shot and killed on September 6, 2018, by Dallas police officer Amber Guyger , who is White.

Guyger was recently convicted for Jean's murder, almost two weeks before the early morning when Jefferson was fatally shot in her home.

The Texas Department of Public Safety issues a License to Carry for eligible people, but Merritt is questioning the manner in which police responded to the welfare check on the night Jefferson was killed.
"You didn't hear the officer say, 'Gun, gun, gun.' He didn't have time to perceive a threat. That's murder."
He also mentioned the difficulty in speaking with Jefferson's nephew who was inside the home at the time of the shooting.

"The hardest part about it is I spoke with an 8-year-old who explained what it was like inside of the house,"
Before law enforcement could go on "villainizing this beautiful peaceful woman, turning her into a suspect, a silhouette, or threat", Merritt made clear on Facebook that there was no reason for Jefferson's murder.
Family members are seeking answers for the tragic loss.

Venitta Body, Jefferson's aunt, told NBCDFW that her niece was a college graduate with a good job.
"She would never have been a threat to anyone. This is why this is so hard to conceive."
"From the moment we got the call, it's been more inconceivable and more confusing. And there has nothing been done in order to take away that confusion."
Jefferson's sister Amber Carr said:

"It's another one of those situations where the people that are supposed to protect us are actually not here to protect us."
Smith, who made the non-emergency call, said the incident "makes you not want to call the police department."
"If you don't feel safe with the police department, then who do you feel safe with? Do you just ignore crime or ignore something that's not right?"
"They tell you if you see something, say something. But if you do that and it causes you to lose your life, it makes you not wanna do that."
FOX4 News obtained a recording of Smith's call and shared it in a tweet, below.
People defended Smith after being blamed for contacting law enforcement in the first place.
Smith told the Fort Worth Star-Telegram that he feels responsible for his neighbor's death.

"I'm shaken, I'm mad, I'm upset. And I feel that it's partly my fault. If I had never dialed the police department, she'd still be alive."
On Monday afternoon, it was announced the officer that killed Atatiana Jefferson resigned from the police force. They remain under criminal investigation.
In a press conference where the resignation was announced, Mayor Price and the Chief of police announced reforms as well as offering their apologies and condolences.
The book The Little Book of Race and Restorative Justice: Black Lives, Healing, and US Social Transformation is available here .
******
Have you listened to the first season of George Takei's podcast, ' Oh Myyy Pod! '?
In season one we explored the racially charged videos that have taken the internet by storm.
We're hard at work on season two so be sure to subscribe here so you don't miss it when it goes live.
Here's one of our favorite episodes from season one. Enjoy!
Keep reading... Show less