Tag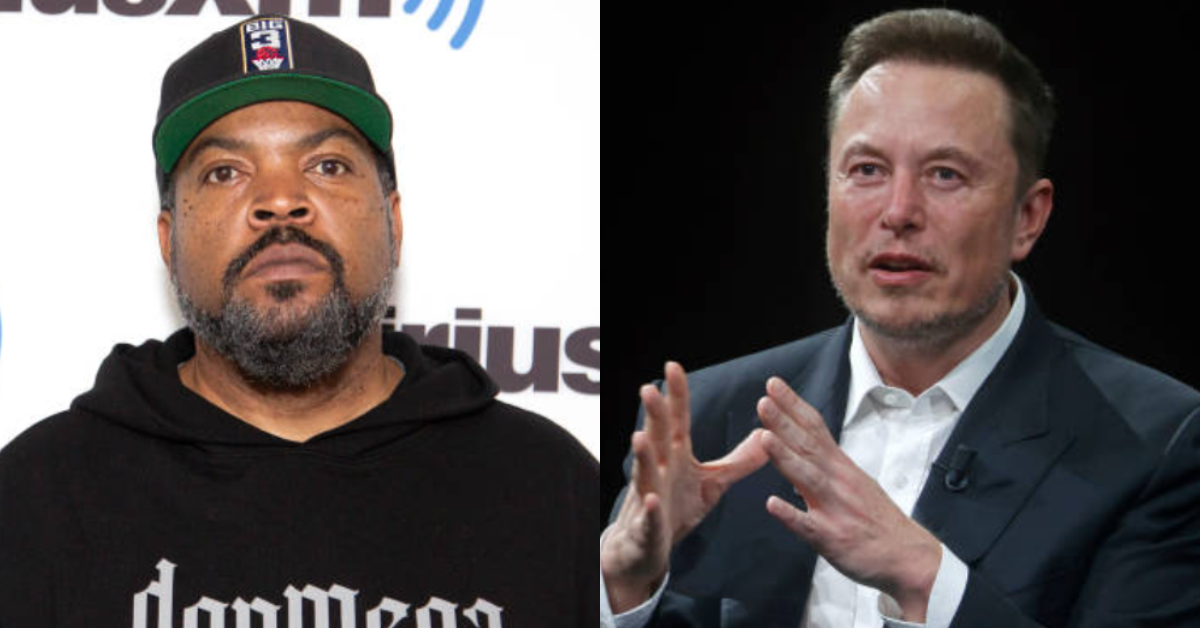 Santiago Felipe/Getty Images; Chesnot/Getty Images
Rapper and actor Ice Cube clapped back at billionaire Elon Musk who shared a meme mocking the rapper's age on X, the social media platform formerly known as Twitter.
It all started when Musk shared a meme featuring a picture of Ice Cube next to a glass of water with the caption:
"Remember Ice Cube? This is him now, feel old yet?"
You can see Musk's post below.

Ice Cube was unamused and swiftly fired back with a meme of his own showcasing X's former bird logo alongside an image of a dumpster fire, with the caption:
"Remember Twitter? This it now, feel stupid yet?"
You can see his post below.
Many applauded Ice Cube's response.

Musk's meme was prompted by another user who replied to one of the billionaire's posts with the same image—which Musk thought was hilarious.

The user, @greg16676935420, later posted that he'd "posted this innocent meme under one of Elon's posts and now I accidentally started beef between" Musk and Ice Cube.
Ice Cube had previously called on Musk to "take off my shadow ban" after being accused of sharing a number of antisemitic pictures and posts, a fact he insisted was him simply him "telling my truth."

The rapper's posts—which came under fire following a report by The Daily Beast—were made in 2020, well before Musk acquired Twitter for $44 billion. However, they are an example of the hate speech that has continued to proliferate unchecked on the platform since Musk's takeover.
Musk, who has referred to himself as a "free speech absolutist," has played into complaints about "shadow bans," a persistent claim that alleged accounts owned by conservatives were showing up in a general search of the website but not automatically populating when typing their names in the drop-down bar.
Ice Cube has continued to share conspiracy theories and was recently criticized for statements he made during an interview with former Fox News host Tucker Carlson, who aired the rapper's unsubstantiated claims about the efficacy of COVID-19 vaccines.