Tag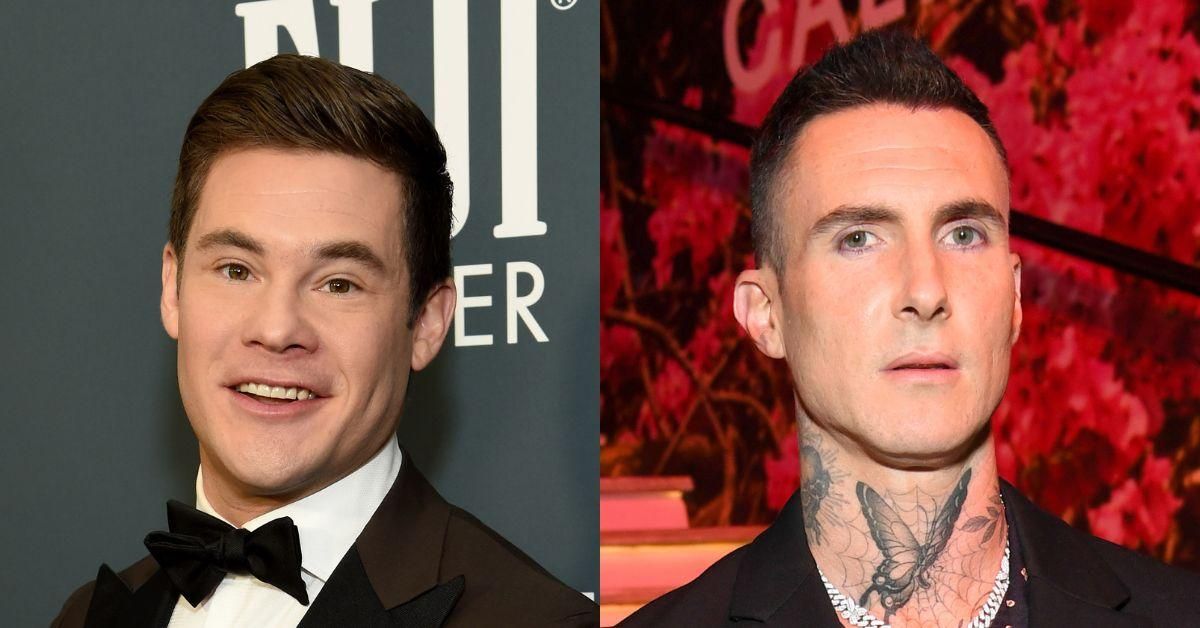 Michael Kovac/Getty Images for Champagne Collet; Jon Kopaloff/Getty Images for Calirosa
All in all, this is not a great time to be a person with a name similar to Maroon 5 frontman Adam Levine--as actor Adam Devine has learned all too well in recent days.
Levine, of course, is presently embroiled in scandal after model Sumner Stroh revealed she had an affair with the married musician and that he asked her if he could name his unborn child after her.
So with Devine's name being only one letter shy of the internet's current #1 pariah, naturally he's received some of the attention meant to go Levine's way from people on the internet.
So the comedic actor did what he does best and made a perfect joke about it in a new Instagram post notifying us all that he is *not* that Adam. See the post below.
Along with a photo of Devine and his wife, fellow actor Chloe Bridges, Devine wrote:

"Just want to post this and say that my wife @chloebridges and I are doing great and going strong."
"I am not Adam Levine."
Devine then went on to shade Levine with two perfect jabs.
"He's a different guy and a worse singer. We are however naming our future baby Sumner."
Well that clears that up!
Like many celebs, Devine, one of the stars of HBO's The Righteous Gemstones, is likely thanking his lucky stars he's not Adam Levine at the moment.
The scandal shows no signs of letting up--since Stroh's admission, three other women have come forward to say that they, too, had conversations with Levine of a sexual or flirtatious nature during his marriage to Victoria's Secret model Behati Prinsloo, and screenshots of the various DMs have become the meme template du jour.
Devine's friends and fans on Instagram loved his shady take on the whole thing.


@jiggyxmiggy/Instagram

@leraabova/Instagram

@adamraycomedy/Instagram

@melissavcomedy/Instagram

@alexandradaddario/Instagram

@danielfang/Instagram

@whitneycummings/Instagram

@dinothebeloved/Instagram

@jaleelwhite/Instagram

@laurenlapkus/Instagram
For his part, Levine has said that his affairs with other women, while "inappropriate," never became physical. He and Prinsloo were spotted out in public together in recent days in Montecito, California.