Tag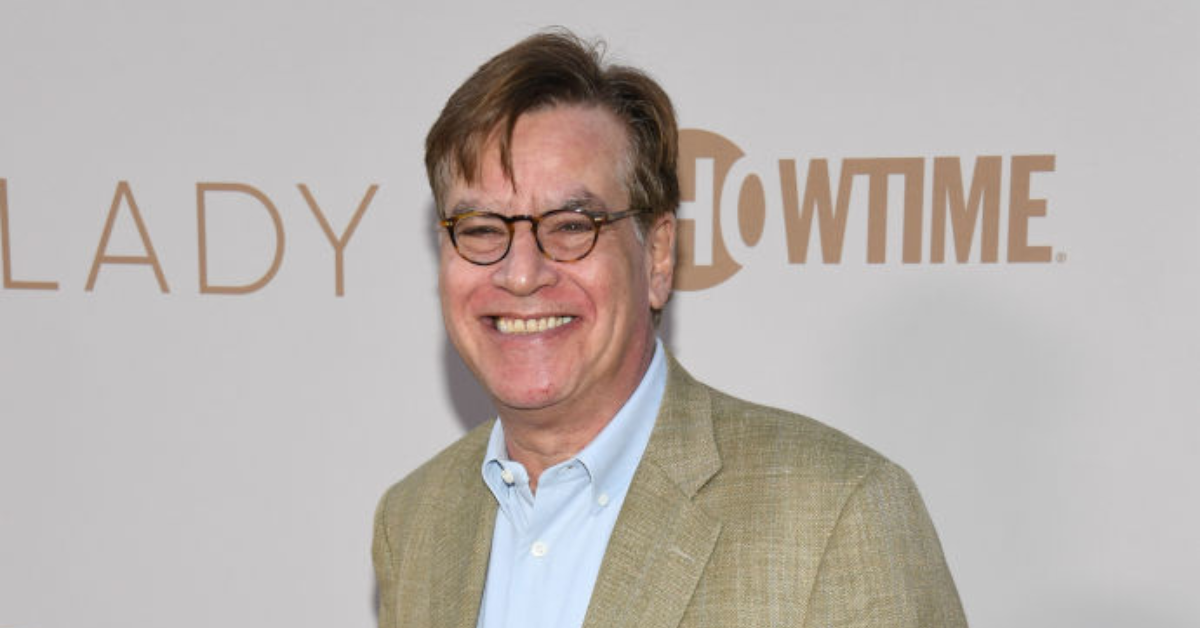 Jon Kopaloff/Getty Images
In an interview with The New York Times, Oscar winner Aaron Sorkin revealed he suffered a stroke back in November while he was writing the new book for the Broadway musical Camelot. After the stroke, the Social Network writer worried that he would no longer be able to write.
The West Wing creator shared that he grew concerned about four months ago when he awoke in the middle of the night and was bumping into walls on the way to his kitchen. He revealed that the next morning, he was carrying orange juice into his office and it kept spilling.
That's when he began to worry.
When he went to the doctor, he learned his blood pressure was so high that he was told:
"You're supposed to be dead."
Sorkin found out he had suffered a stroke.
Sorkin, 61, told the Times:
"Mostly it was a loud wake-up call."
"I though I was one of those people who could eat whatever he wanted, smoke as much as he wanted, and it's not going to affect me."
"Boy, was I wrong."
Initially, Sorkin did not want to speak about his stroke, but he decided:
"If it'll get one person to stop smoking, then it'll be helpful."
A heavy smoker since high school, Sorkin revealed that the habit went hand in hand with his writing process.
"It was just part of it, the way a pen was part of it."
"I don't want to talk about it too much, because I'll start to salivate."
Fortunately, Sorkin changed his routine. He quit smoking cold turkey, changed his eating habits and works out twice daily.
He joked:
"I take a lot of medicine. You can hear the pills rattling around in me."
Sorkin also told the Times he suffered physically for about a month from side effects, including slurring his words, difficulty typing and even trouble signing his name until recently.
He shared that his signature is getting better, and the remaining side effect is that he can't really taste food.
Fans on social media expressed their relief that the Being the Ricardos director is on the mend and wished him well as he continues to recover.
Sorkin talked to the Times about his concern that his writing would suffer:
"There was a minute when I was concerned that I was never going to be able to write again, and I was concerned in the short-term that I wasn't going to be able to continue writing 'Camelot.'"
Fortunately, Sorkin was able to complete the rewrite and maintain its scheduled Broadway debut for April 13.
He finished by saying:
"Let me make this very, very clear."
"I'm fine. I wouldn't want anyone to think I can't work."
"I'm fine."