ye scandal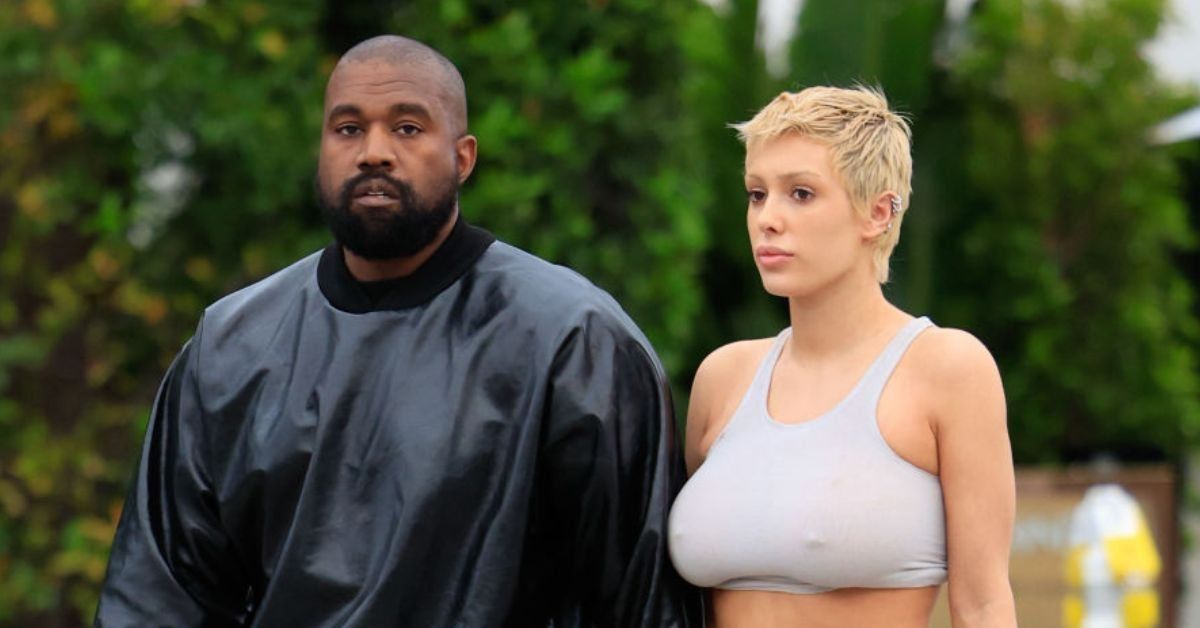 Rachpoot/Bauer-Griffin/GC Images/GettyImages
Disgraced American rapper Ye and his significant other Bianca Censori have reportedly been "banned for life" from one particular boat rental company in Venice, Italy after footage of them engaging in a lewd act on a canal boat circulated online.
Last week, the rapper and fashion designer, who was widely scrutinized last year on social media and dropped by major sponsors after making antisemitic statements, was spotted vacationing with Censori in the largely conservative Catholic country.
Censori is an Australian architectural designer who first met Ye while working for his Yeezy fashion label.
Last year, she and Ye were informally married in a private Beverly Hills ceremony that had no legal standing.
The pair was seen enjoying a boat ride along the canals of Venice, but the historic sights were the last thing on their minds as things turned rather steamy for them.
Circulating photos and videos showed the former husband of socialite Kim Kardashian with his trousers down and exposing his bare backside, with Censori down on her knees in front of him.
Many believed the compromising position suggested the two were engaging in oral sex—out in public in broad daylight.

A third woman on the boat was believed to be Ye and Censori's chaperone.

After the images surfaced online, the boat company "indefinitely prohibited" the couple from ever sailing with them again.
According to the Daily Mail, Venezia Turismo Motoscafi, the company that rented the boat to Ye and Censori, condemned the couple for their explicit activity but also told the outlet it was "completely unaware" of it happening.
Venezia Turismo Motoscafi is Venice's leading private navigation company, and has ferried high-profile celebrities—including Lady Gaga, Harry Styles, Florence Pugh, Jennifer Lopez, and Ben Affleck—through the city's intricate waterways.
The boat rental company issued a statement, which read:
"On board, the driver had to keep a lookout for traffic and did not see these obscenities."
"If this had happened, he would have immediately disembarked and reported the transgressors to those in authority."
"In addition, there was a third person on board the taxi, who accompanied Mr. and Mrs. West, who obstructed the captain's view to the stern in any case."
Venezia Turismo Motoscafi added:
"Mr. West and his wife will certainly no longer be welcome on board our company's boats."
Following news of Ye and Censori's unrecognized union last January, Australian Minister for Education Jason Clare suggested Ye may be denied entry into the country for him to meet Censori's family due to his "awful" antisemitic comments involving Hitler and the Holocaust.
Clare told CNN affiliate Nine News of those who've made similar statements and been denied visas in the past before.
"People like that who've applied for visas to get into Australia in the past have been rejected."
"I expect that if he does apply he would have to go through the same process and answer the same questions that they did."
The Executive Council of Australian Jewry and the Anti-Defamation Commission have also pushed for denying Ye entry into the country.
Keep reading...Show less