world s most admired people
Alex Wong/Getty Images
President Donald Trump is not the most admired man in America according to a new YouGov poll released on Wednesday.
Americans ranked the 45th president the second most admired man in the country, giving him 10.7 percent of the vote. Former President and First Lady Barack and Michelle Obama secured the top spot with 24 percent of respondents saying they admired them the most.

The late Reverend Billy Graham was ranked third, Pope Francis fourth, and Bill Gates fifth as the most admired men in the United States. Oprah Winfrey, Britain's Queen Elizabeth II, former Secretary of State Hillary Clinton and talk show host Ellen DeGeneres took the spots as the second, third, fourth, and fifth most admired women in the United States.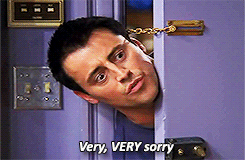 Every year, YouGov asks people around the world whom they most admire. This year's survey was their largest ever, polling more than 37,000 people in 35 countries. Worldwide, the former president bested Trump in 34 out of 35 countries surveyed. The lone outlier? Russia, which ranked Trump as more admired than Obama. Microsoft CEO Bill Gates maintained his three-year-long incumbency as the most admired man in the world, and Angelina Jolie was ranked the world's most admired woman for the first time. Barack and Michelle Obama came in as the world's second-most admired man and woman.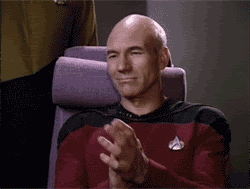 Following Michelle Obama were Winfrey, Queen Elizabeth II and Clinton, and trailing the 44th president were Jackie Chan, Chinese "President for life" Xi Jinping, and Chinese tech mogul Jack Ma. Trump came in 17th place on the list of world's most admired men.

"Thirteen Americans – six men and seven women – make the list. While Gates and Obama hold on to their spots from last year, Donald Trump and Warren Buffett, two figures lauded for their business acumen, improved their ranks from last year. The list also welcomes two male newcomers – Elon Musk and Michael Jordan. Many of the women, save Hillary Clinton, also see improvements in their ranks and Elizabeth Warren makes her first appearance this year on YouGov's Most Admired list."
"In the list of global-only figures Obama ranks first in 19 countries, compared to only 6 for Bill Gates. However, as the former president performs relatively poorly in populous countries like China (7th) and Russia (12th), Gates – who places in the top four in every country listed –scoops the top spot."
YouGov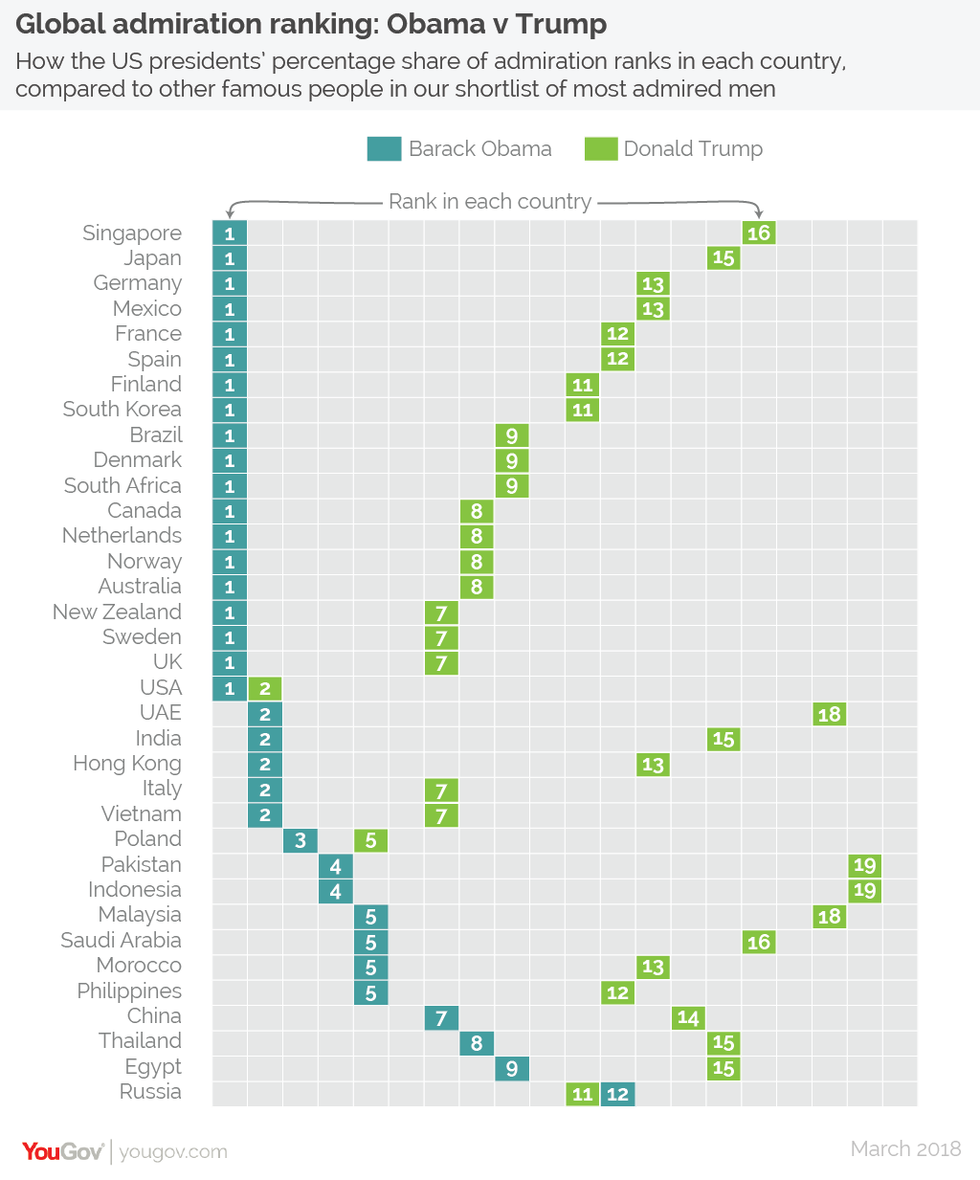 YouGov
Keep reading...Show less