weird baby names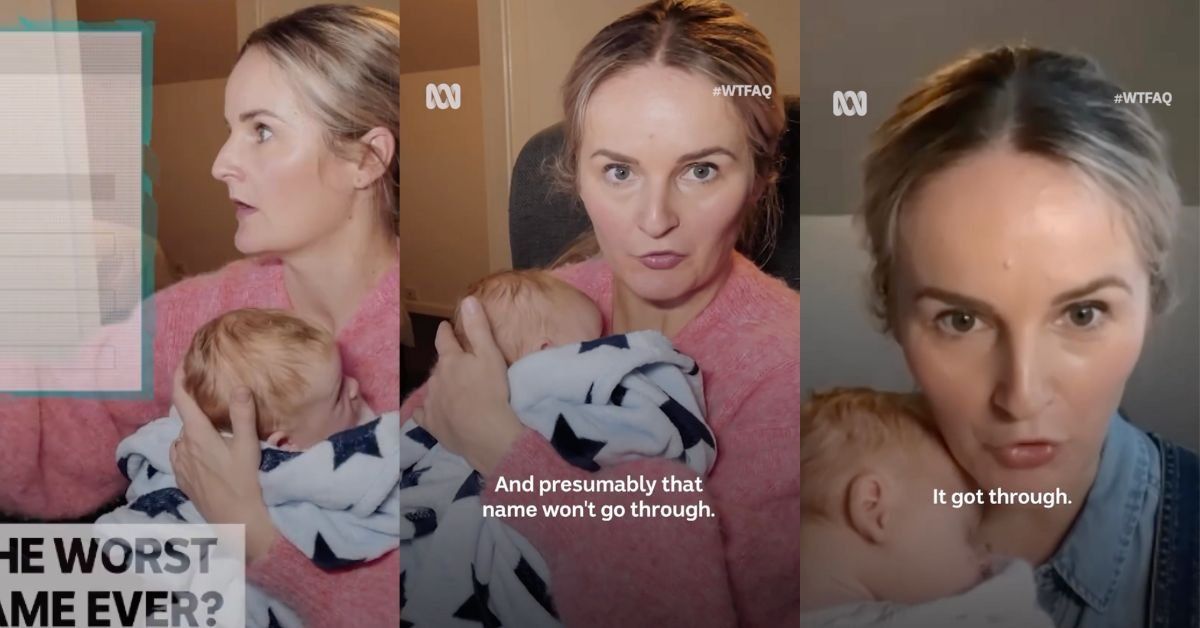 @abctv / Instagram
An Australian journalist decided to see if an inappropriate name for her son would be accepted, and she was left shocked after the experiment went very awry.
ABC TV reporter Kirsten Drysdale wanted to test the limits of the Australian government's baby name registry by naming her newborn son after a drug, certain that the government would flag it and reject the name.
The opposite happened. So, ladies and gentlemen please welcome Kirsten's new bundle of joy, Methamphetamine Rules Drysdale.
Drysdale's experiment came after members of the public had repeatedly asked on her news show WTFAQ what exactly the government's stance is on naming babies.
When the government refrained from directly answering the question, Drysdale, who gave birth in July, decided to take matters into her own hands and get to the bottom of the question, like any good journalist would.
Using the New South Wales Births, Deaths and Marriages registry's online system, she entered the name Methamphetamine Rules Drysdale, certain it would be rejected for obvious reasons. She told ABC TV
"We thought, what is the most outrageous name we can think of that will definitely not be accepted?"
"Methamphetamine Rules we thought would surely get rejected, and then when it does, we can find out what name the Registrar chooses."
But she and her presenting partner, Chas Licciardello, quickly found out they had spoken too soon. The name was approved "very quickly" according to Drysdale. The registry told The Guardian that the name "unfortunately slipped through" its systems.
The Australian government prohibits names that include profanity, sex acts, or official titles like Queen or Prime Minister. But apparently drugs are just fine!
On social media, people couldn't believe how easy it was to name a baby after a highly illegal substance—and of course there were plenty of jokes.
Drysdale and her husband have of course since changed their baby's name to something more... normal, or at least not drug-related, and Drysdale says they plan to use the debacle as a funny 21st birthday story for their son.

Keep reading...Show less