Tag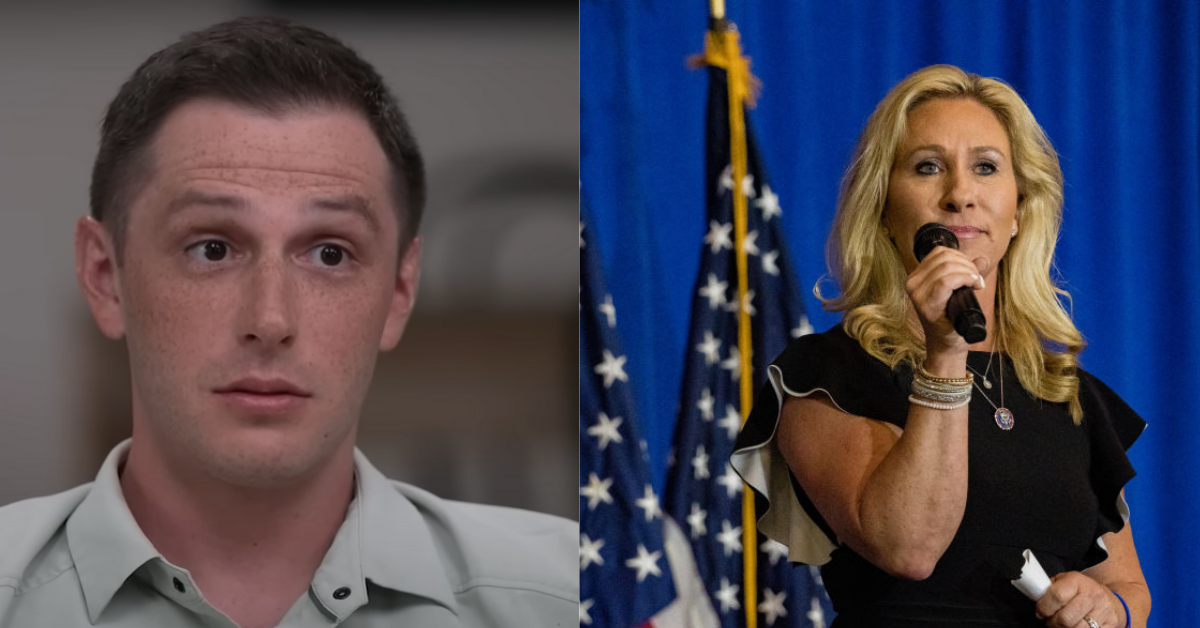 CNN/YouTube; Megan Varner/Getty Images
Trevor Reed, the former United States Marine who was recently released after spending two years in Russian detention, called out Georgia Republican Representative Marjorie Taylor Greene for delaying the vote on his release.
The resolution, House Resolution 186, was introduced in March 2021, mere days before Reed was scheduled to appear in Russian court on charges that he assaulted two police officers in Moscow following a drunken party when he was visiting his girlfriend.

Reed's family–and the family of fellow Marine Paul Whelan–say that these charges were baseless and that the two men were arrested without cause so that the Russians could use them as bargaining chips in negotiations with the United States.
Reed called Greene's delay of the vote last year "embarrassing" and also offered criticisms of the House Republicans who joined her, adding that he intends to go to "every single one of their campaigns and thank them personally about that."
You can hear what Reed said in the video below.
Trevor Reed describes his release from Russian prisonwww.youtube.com
Reed said:

"How do you justify that? That's embarrassing to me that anyone that represent the United States would vote against something like that."
"I'm sure the Russians loved that. I'm sure that they're all big fans of all of those congressmen who did that."
"That's completely unacceptable to me. it's embarrassing."
"And I better not see that ever happen again to any other Americans because I promise that I will be at every single campaign that that person runs for the rest of their life to tell everyone that they did that."
Greene's office could not be reached for comment.
However, Reed's interview quickly went viral and many echoed his criticisms toward Greene and her fellow Republicans who ultimately delayed Reed's release.
Greene isn't the only prominent Republican that Reed and his family have issues with.
News outlets reported earlier this month that Reed's father, Joey Reed, was not "appreciative" of Texas Republican Senator Ted Cruz's lack of action in helping to free his son.
Joey Reed said Cruz "didn't do anything," calling him "an embarrassment to the state of Texas." These statements came after Cruz phoned the family after publicly expressing support for his son's release.
Cruz downplayed reports that Trevor Reed's family had asked for his help two years prior, insisting in a press release that he had spoken "to the US Ambassador to Russia about the urgency of freeing Trevor."