Tag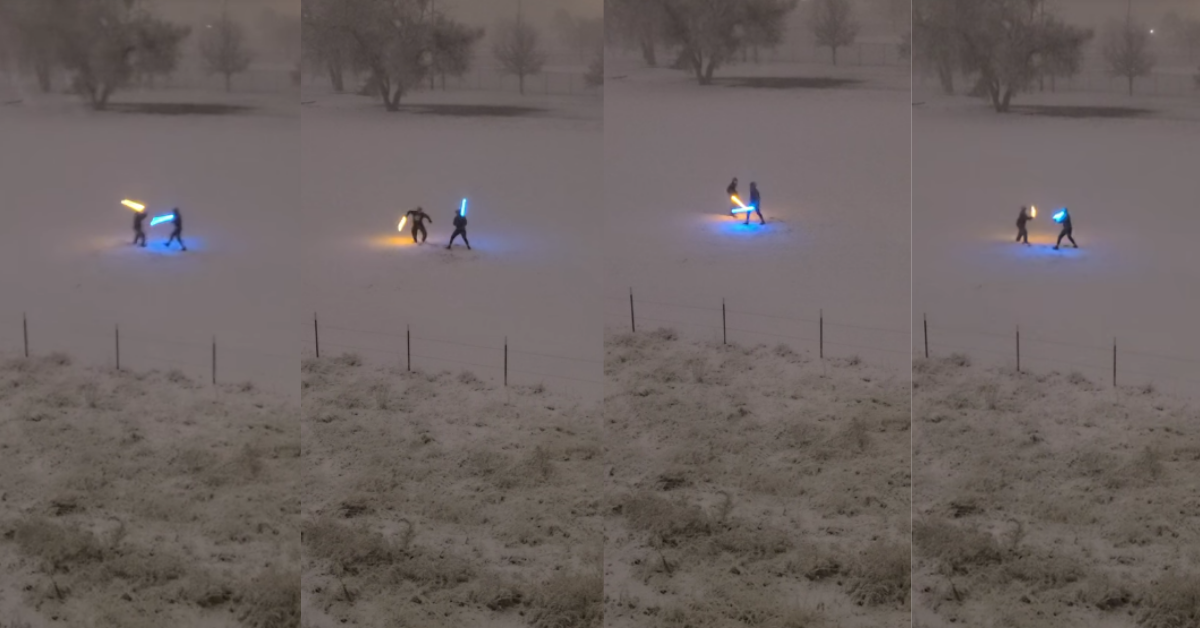 Anghelie Elizabeth/Facebook
It's pretty safe to say that we all like truly epic things, and sometimes those things happen right outside our windows.
Anghelie Elizabeth, for instance, caught two guys on film fighting Star Wars-style with Lightsabers out in the field that she can see from her bedroom window in Denver, Colorado.
We already know that Coloradoans know how to make the most of the snowy weather, since they get a lot of it, but this just is awesome.
Elizabeth posted the now-viral video to Facebook and stated:
"Only in Colorado can I stand on my balcony and see two men fighting with lightsabers, in 30-degree weather while it's snowing outside."
Sure enough, the snowfall is clear throughout most of the video along the skyline, while one man fought with a blue Lightsaber and the other with a yellow one (meaning, there is no evil here; you need a red Lightsaber for that!).
There was one instance, too, where the men appeared to take a break while still doing some Jedi-level twirling.
Elizabeth could be heard giggling through part of the video, and guys must have really been taking their fight seriously, because the hitting of their Lightsabers could even be heard from where she was filming multiple times throughout.
Elizabeth also clarified that she filmed the video around 7 PM last Friday, February 20.
The funny part is, she only filmed the very end of the guys' battle.
Who knows how long they were out there, or what we missed before Elizabeth decided it was time to start filming?
No matter what we may have missed, the internet absolutely loved the video.
Some people were all about it.
Anghelie Elizabeth/Facebook
Anghelie Elizabeth/Facebook

Anghelie Elizabeth/Facebook
Others joked with each out about who was in the video.

Anghelie Elizabeth/Facebook

Anghelie Elizabeth/Facebook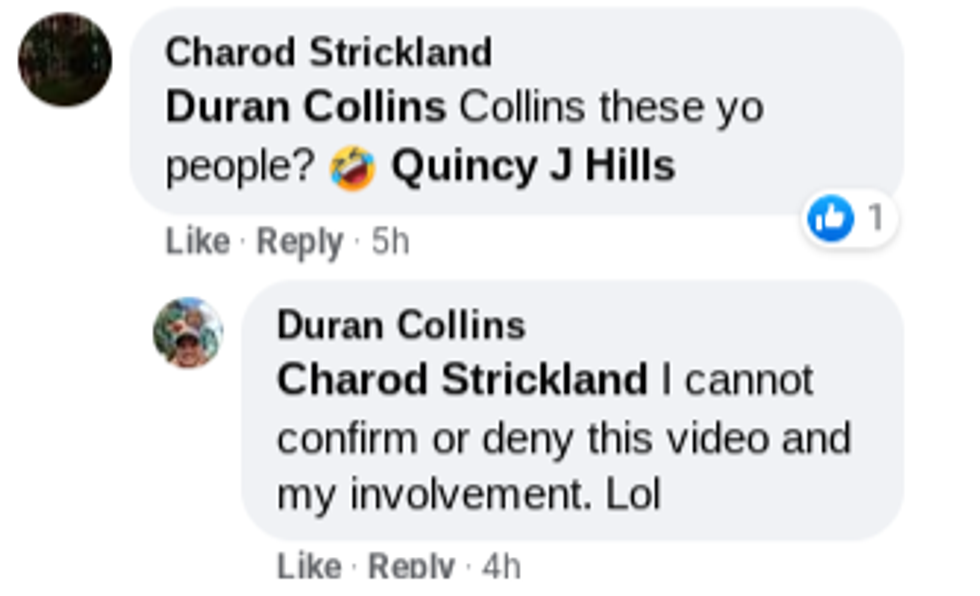 Anghelie Elizabeth/Facebook
Talk about recreating one of your favorite movie scenes (in this case, the snowy fight between Kylo Ren and Rey in Star Wars VII: The Force Awakens).

No matter what brought them outside, we're all for fighting in the snow with Lightsabers. In fact, can this be a thing? We could call it "Snowsabering."

The "Potterheads" have Quidditch as an official sport. Maybe this could be ours?