Tag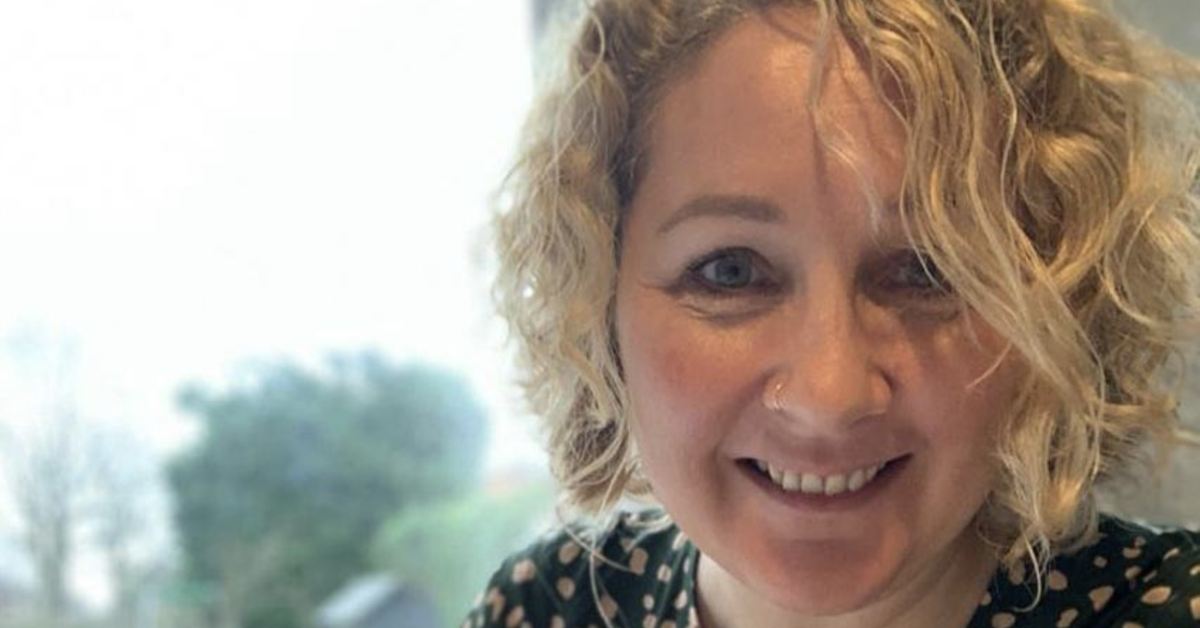 PA Real Life/Collect
A publicist who claims an encounter with a heavenly messenger changed her life has told how she now consults angels and fairies to find the best opportunities for her clients.
Counting the legendary Arthurian magician Merlin amongst her spirit guides, Sarah Lloyd, 42, was at the top of her game, working as a high flying corporate PR when she suffered post-natal depression in 2016 and "had a breakdown"—forcing her to slow down.
But she had a spiritual epiphany when she was visited by an angel, who wrapped his arms around her when she was sleeping—after which she stayed at a retreat in Glastonbury, Somerset, where she "cried for a week with women she had never met before" and was inspired to rebuild her life.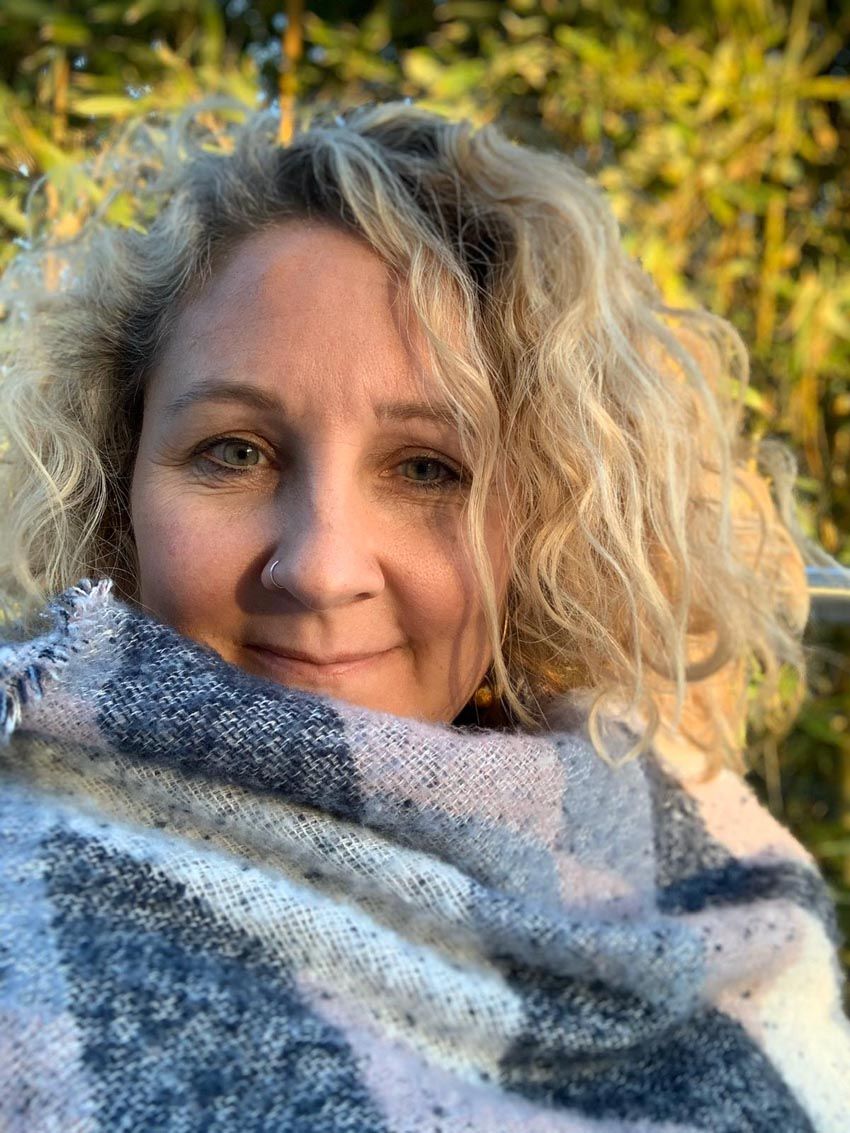 Sarah (PA Real Life/Collect)
Married to designer Karl, 42, with whom she has two children, Lucy, six, and Amy, four, Sarah, who describes herself as a witch, as she "connects with other realms," then felt strong enough to launch her own PR company in 2017—using her very individual 'spirit-led' unique selling point, or USP.
Now the proud boss of IndigoSoul PR, Sarah, of Farnborough, Hampshire, who uses tarot cards, crystals, meditation and consultations with guides like Merlin, as business aids, said:
"Before I meet a client, I will tune into their energy to try and find out more about them. Usually, it is through meditation, which I do daily. I do not research them online."
"While meditating, I will get a sense of what they want to talk about, or if there's a message they want to convey."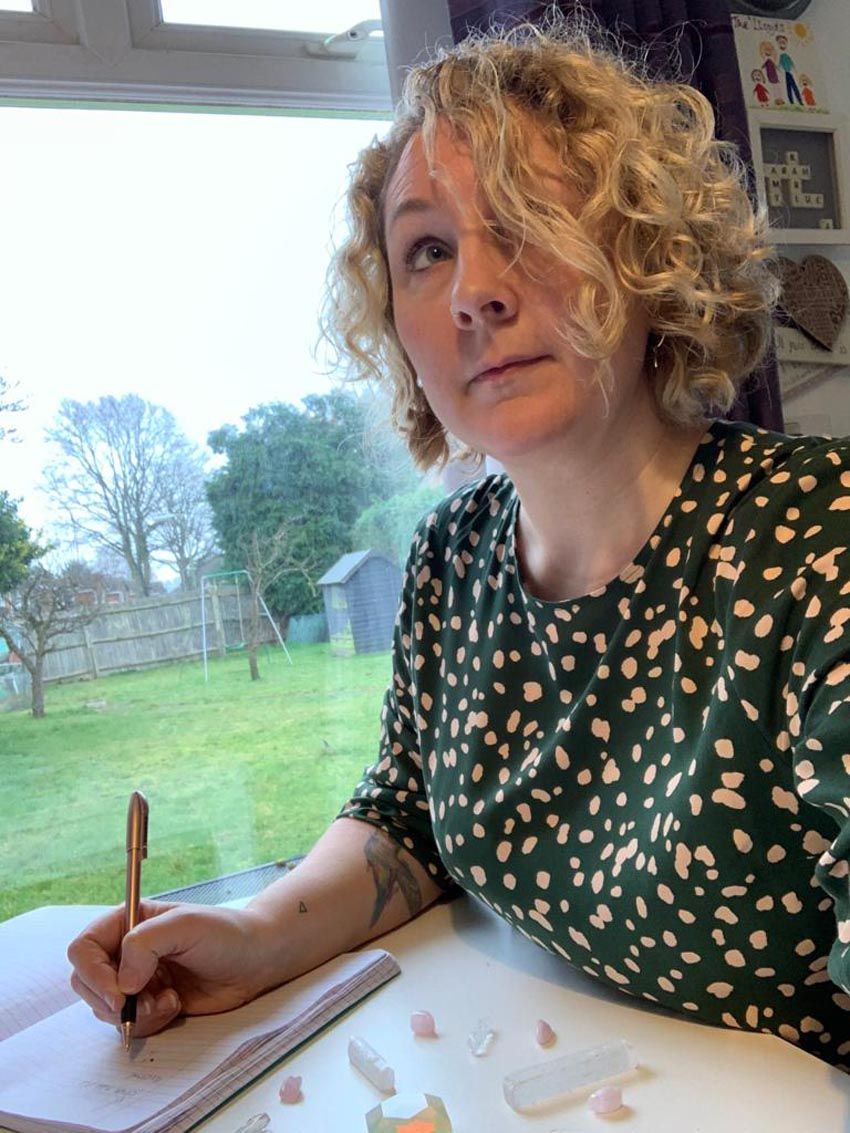 Sarah working (PA Real Life/Collect)
Sarah continued:
"The meditation helps to clear away someone else's energy, which may be attached to them. It's clearing away that allows the space to think creatively."
"Then I will meet the client and try and find out whether my gut instinct is right. I will bring out tarot or oracle cards if I want to ask a question for clarity. Sometimes I will get a glimpse of the future and I will use my crystal dowser to get yes or no answers."
"When I have a client, I will meditate daily about them to feed into what needs attention."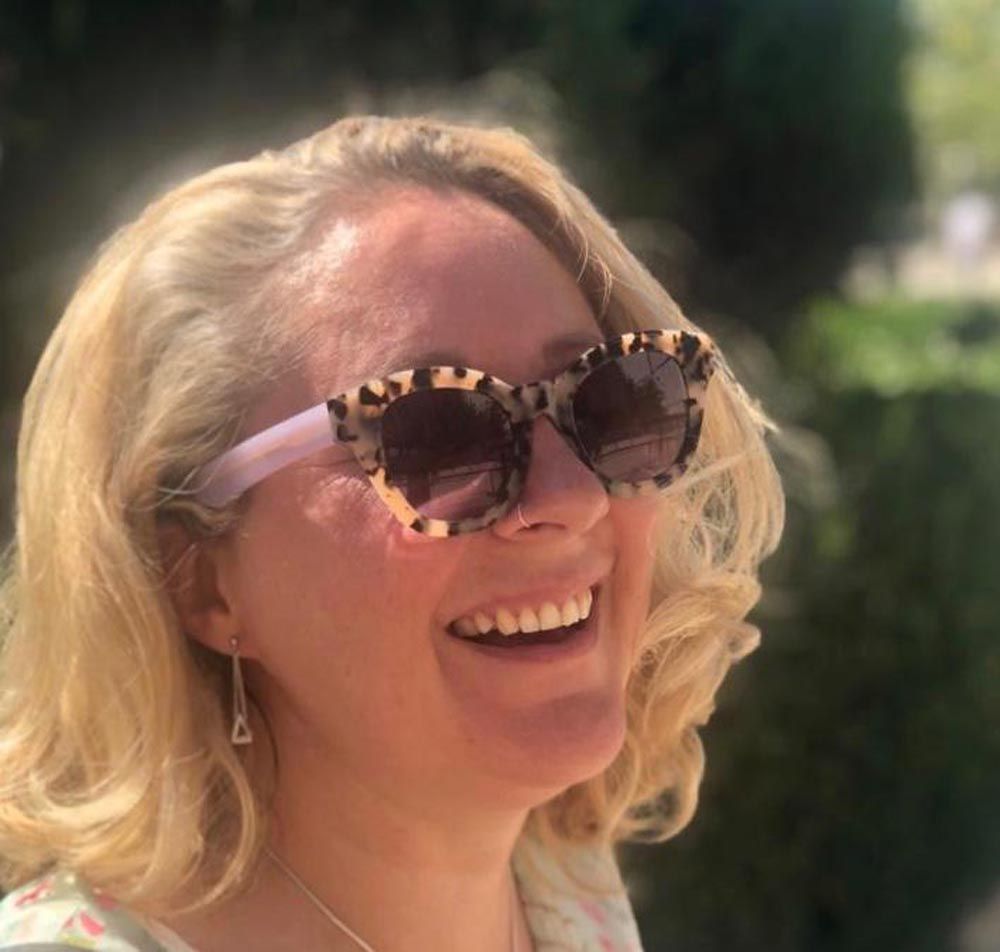 Sarah (PA Real Life/Collect)
"I will call in angels and guides to support with confidence issues and again consult cards, use crystals or aura soma pomanders—which are mystic vapors—to help restore and aid balance."
"Sometimes I will call in a support team, one of my spirit guides, to help out. Merlin comes to me quite often, he will hold my energy so I feel confident in what I'm saying to clients."
And her USP is clearly working, as Sarah has had 20 clients, ranging from a yoga swami to self-help authors and design companies.
Explaining how she first began tuning in to the spirit world as a child, she said:
"When I was little I would play with crystals and I could feel fairies next to me."
"I could feel presences in the room, like my granddad, who died when I was 25. It was like a physical sense of someone being there."
"But I think it lay dormant as I got older, until I started doing Reiki, or energy healing, about four years ago and retuned my own vitality."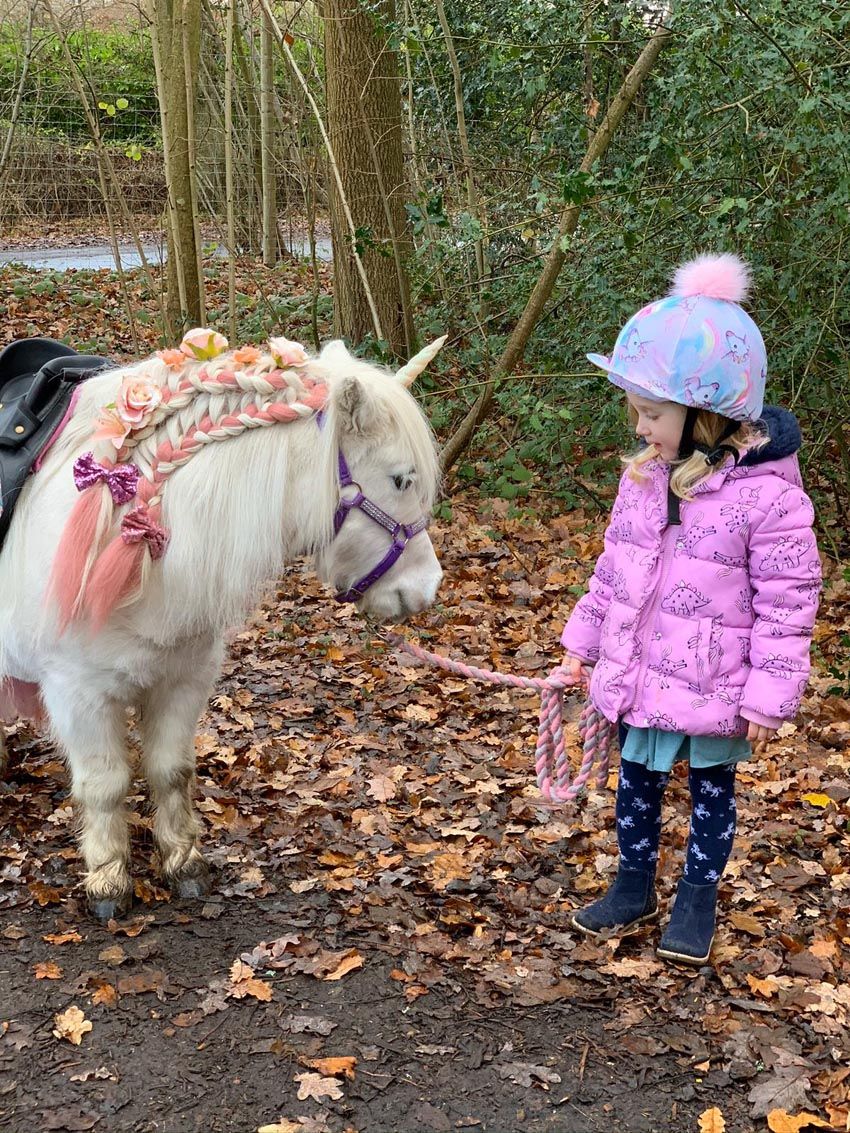 Sarah's daughter Amy with a unicorn (PA Real Life/Collect)
Sarah recalled:
"Then, I started seeing a lot of supernatural entities. I was visited by angels with flaming swords and saw fairies in the woods that appeared as little dots of light."
"I'd see different colors or presences that other people could not see or feel."
"It was a bit overwhelming at first, but also kind of cool, although I've got it under control now."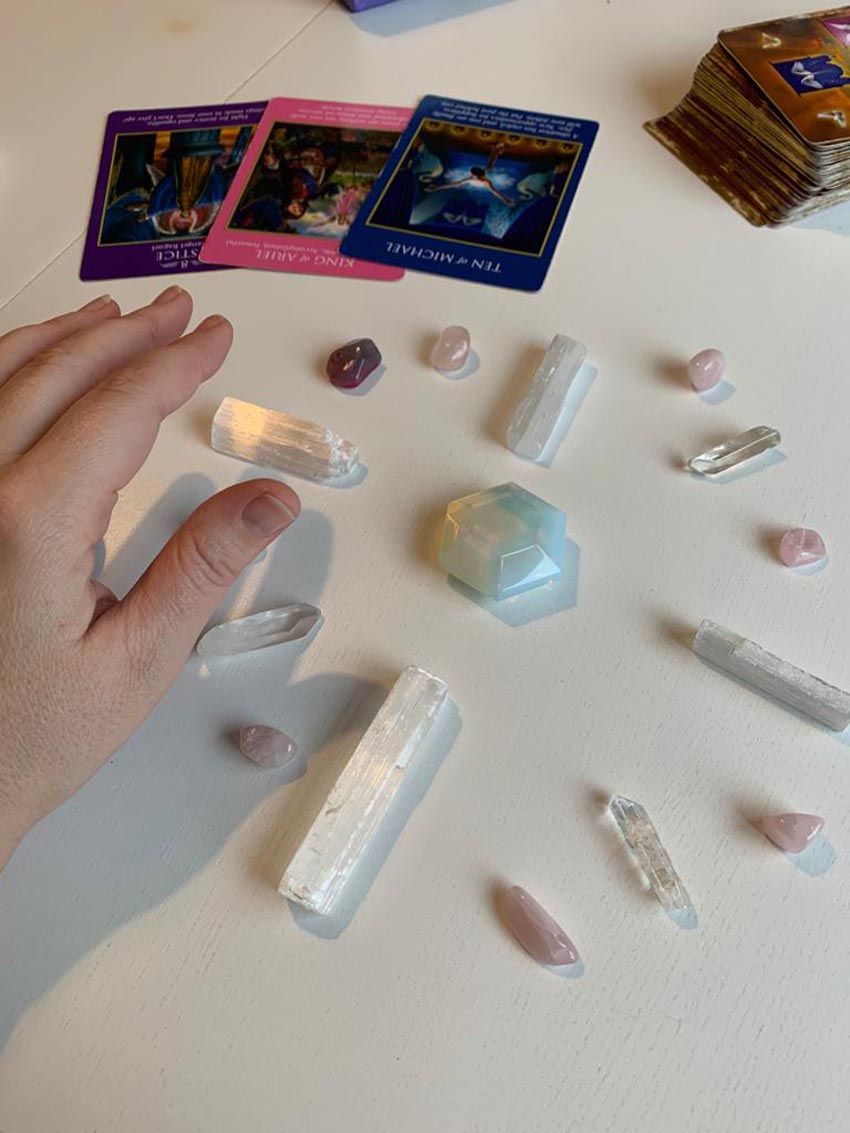 Sarah's crystals and tarot cards (PA Real Life/Collect)
She continued:
"These spiritual forces help me to see things differently. It's like an intuition, a feeling in my body. They still come to me when I need them and help me believe in my own abilities."
Just as religion helps people to find themselves through God, Sarah says she has "found herself through fairies."
She explained:
"I've found myself through fairies, angels and unicorns. I have a unicorn guide—everyone does, but not everyone can see it. He's like an energy, like a spirit guide. I just know he is here."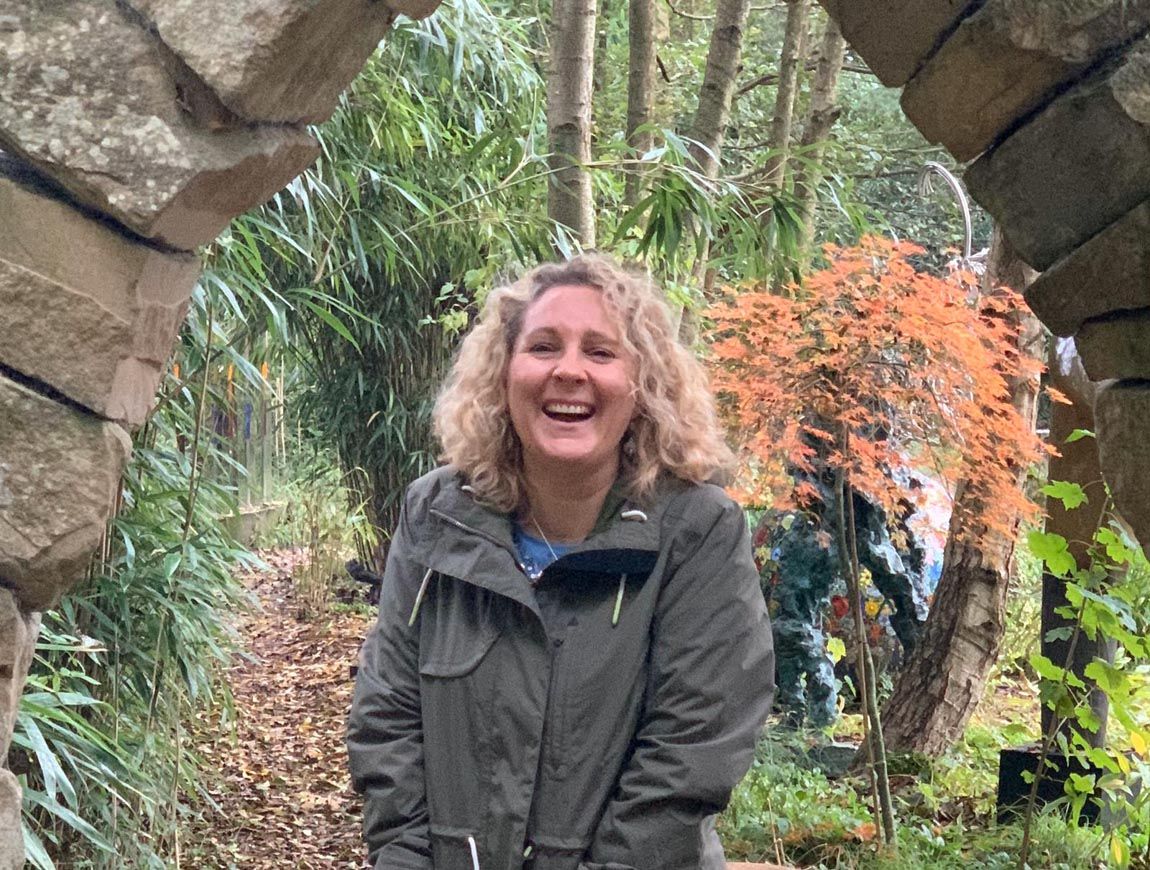 Sarah (PA Real Life/Collect)
As well as using her talent for connecting with spirits to help her business, Sarah also uses incense, sage, candlelight and music to "energetically cleanse" a room before client speaking events. This banishes residual energy that may be causing a "blockage" or creating a "negative atmosphere."
"It makes the room a better place for events, because people who are attending are more receptive."
Working in corporate communications for nearly 20 years, until she took voluntary redundancy in October 2017, Sarah spent seven years working in a global role for a technology firm—a high pressure job, which came with considerable responsibility.
But, after having her daughter Lucy in 2014, she began to suffer with anxiety.
She said:
"I had high functioning anxiety and would get panic attacks. It was overwhelming. I found I couldn't say no to things and felt like I had to be 'on it' 24/7."
"I'd had Lucy and was meant to be doing a four-day working week, but would end up cramming five days' work into four, toiling into the night."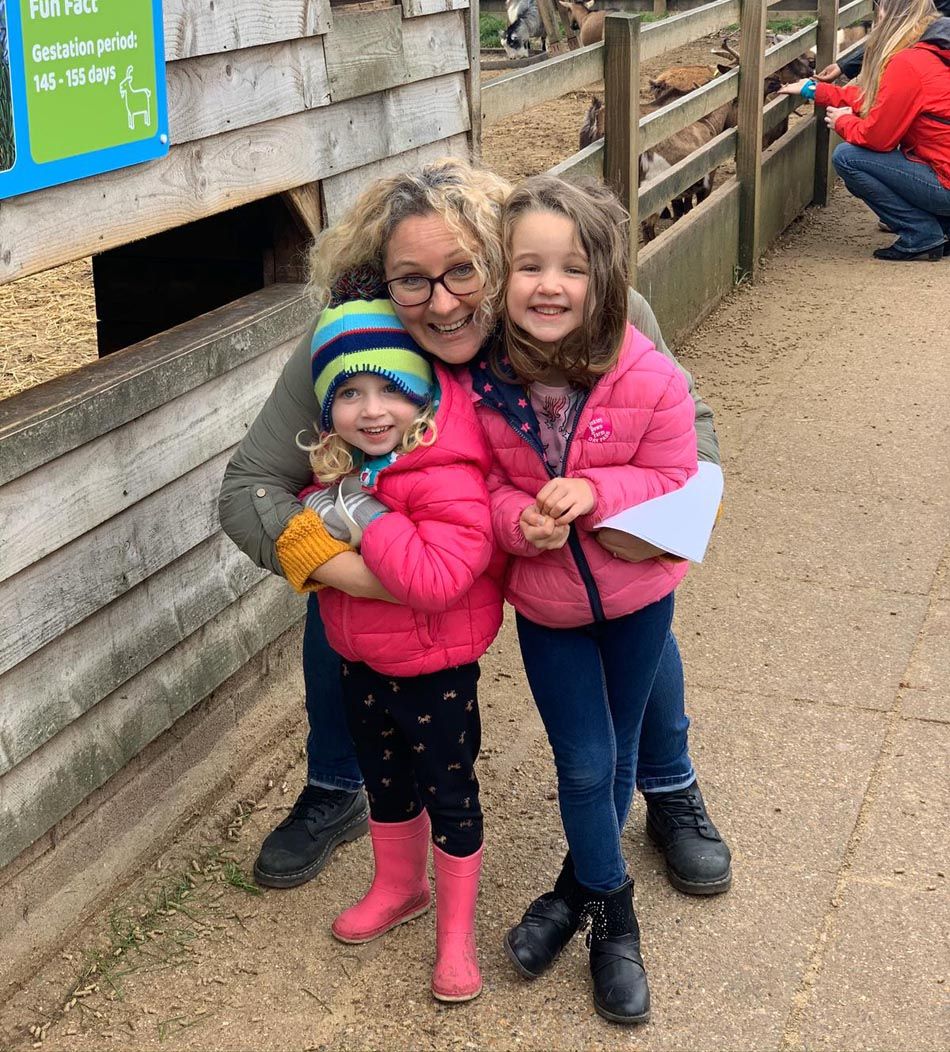 Sarah and her daughters Amy and Lucy (PA Real Life/Collect)
Sarah said:
"I felt like I was handling it and executed a couple of big campaigns."
"But then my second child, Amy, came along in 2016 and I suffered with postnatal depression. I took a lot of leave from work and stopped caring about everything, including my children."
"I was taking anti-depressants but it was like I had lost the ability to feel and I thought, 'I can't carry on like this,' so came off them and hit the floor."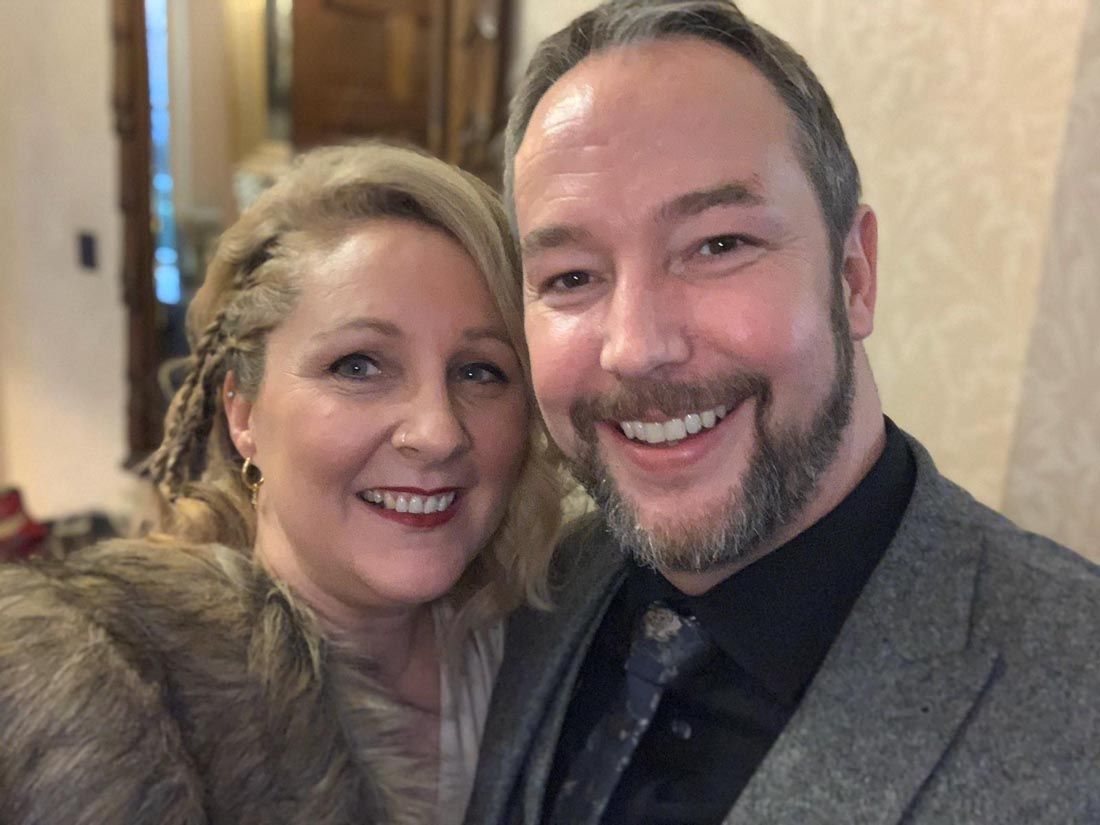 Sarah and her husband Karl (PA Real Life/Collect)
This was when Sarah recalled being visited by an angel—which marked the moment when her spiritual powers appeared to return.
"I was very sleep deprived at this point, but I remember it clearly. I remember being frozen to the bed and this big angel appeared behind me and wrapped me in his wings. I was just lying there frozen to the spot."
"It was frightening because I could not move, but he was very much there, and I think he was trying to comfort me. He didn't say anything, but I then stopped panicking and went with it, then fell asleep."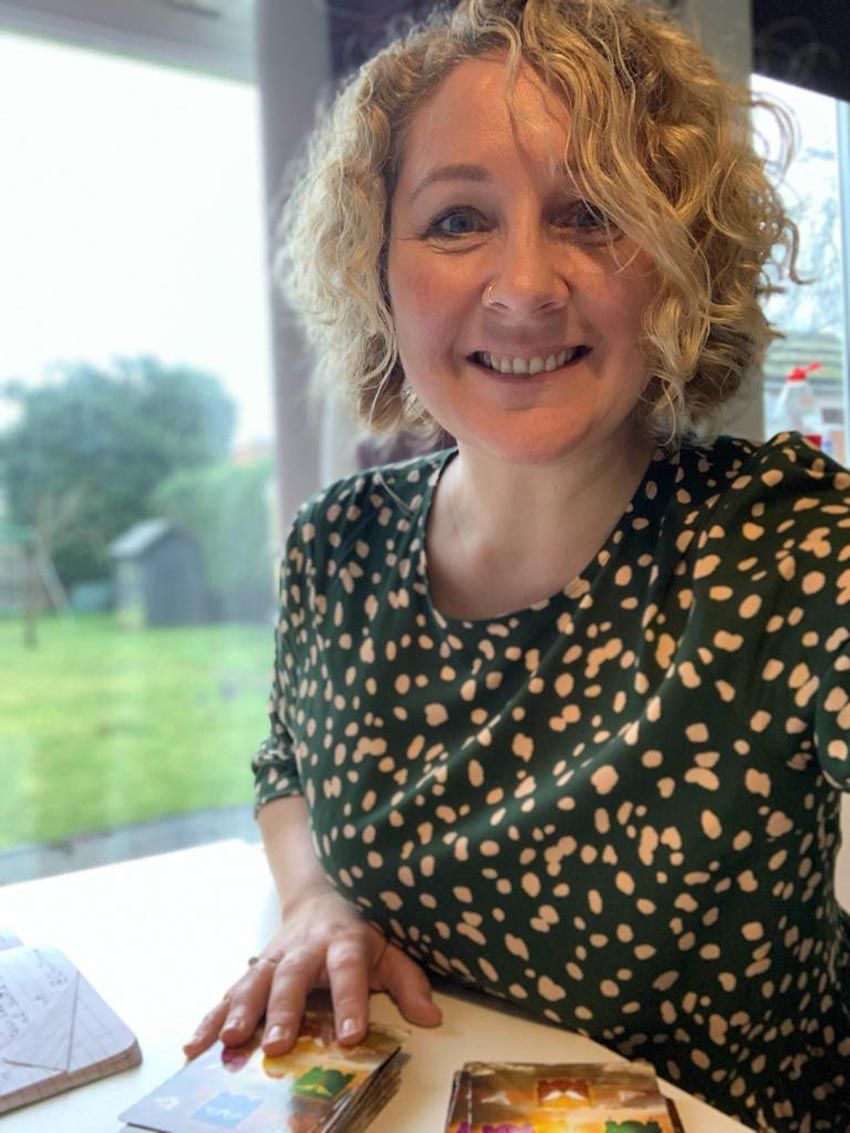 Sarah (PA Real Life/Collect)
"I do not know if it's a phenomena or because I was sleep deprived, but it was quite a scary moment."
A friend had also suggested Sarah try Reiki, a healing technique based on the principle that a therapist can channel energy into a patient using touch, which she did in the summer of 2016.
"The healer helped me clear some of my negative energy and set me on a natural path to healing."
Discover how to achieve visibility, in alignment and on your terms with Sarah Lloyd, author and founder of IndigoSo… https://t.co/QZG8m4KJJM

— Mindful Living Show (@Mindful Living Show) 1578486062.0
As Sarah became more in tune with all things spiritual, she decided in the summer of 2017 to book into a retreat in Glastonbury.
"I basically spent a week crying with a bunch of women I'd never met before."
"But it was the best thing I'd ever done. It made me realize I did not have to stay in the life I'd created."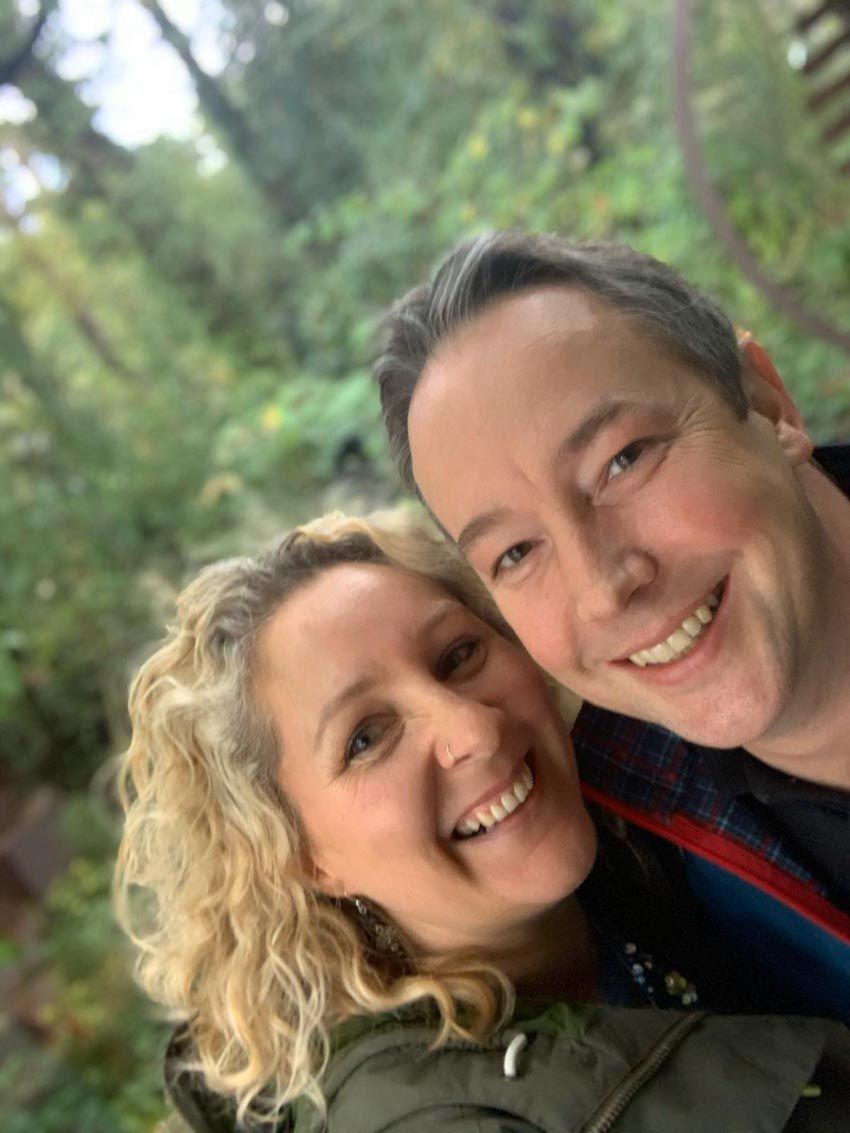 Sarah and Andrew (PA Real Life/Collect)
Taking redundancy that October, Sarah then launched IndigoSoul PR the same month, and has written a book called Connecting the Dots, which gives tips on the industry, and is coming out on February 12.
She said:
"I am honest about what I can offer and most of the time clients are interested and like my approach. I'm not pushy, I get a sense of their energy and try to connect with them that way."
"Sometimes they are surprised. There will be moments when they are like, 'Really, how do you know that?'"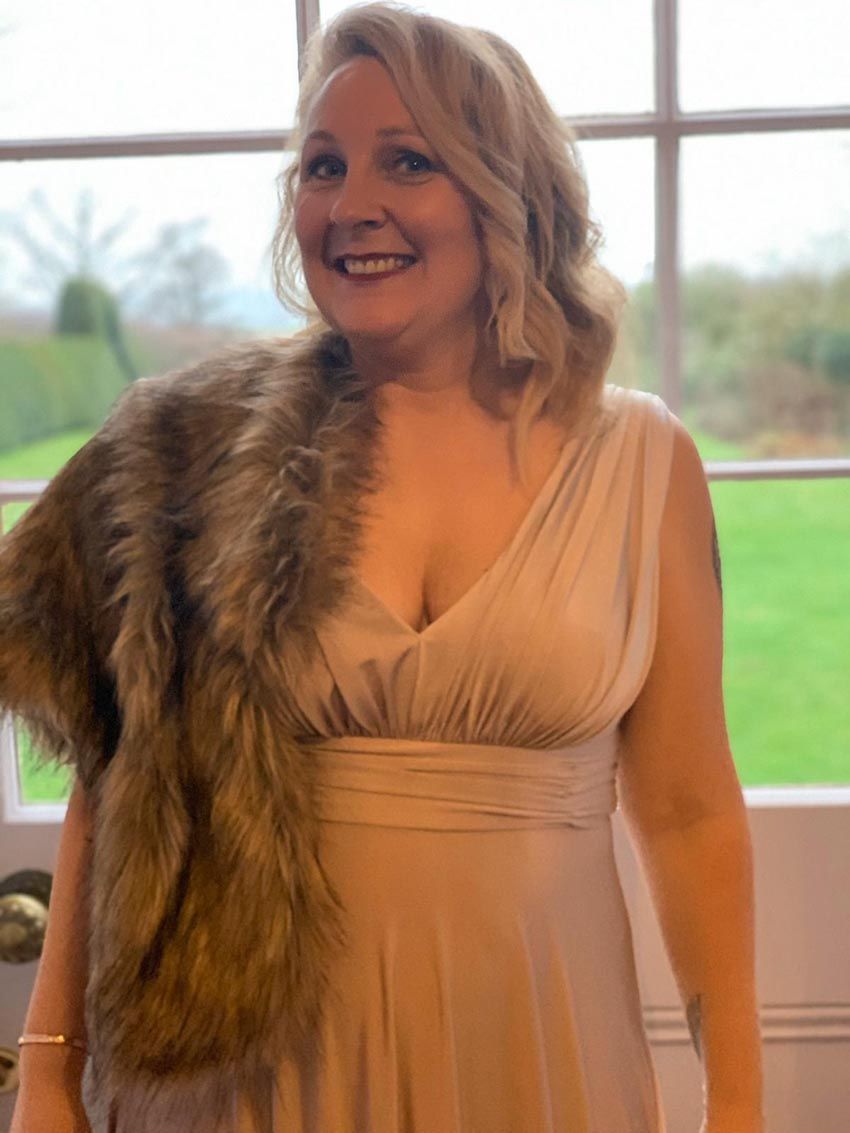 Sarah (PA Real Life/Collect)
"For example, I had a client and I said to her, 'I can see you on This Morning with Holly and Phil,' and it turned out that was her ultimate goal."
"An example of a success story is a reverend who told me she fully believed in my methods and she ended up being featured in a paper. She had an awareness and was willing to put herself out there."
Sarah admits that her unorthodox approach to PR does not work for everyone but, so far, she has avoided any cross words.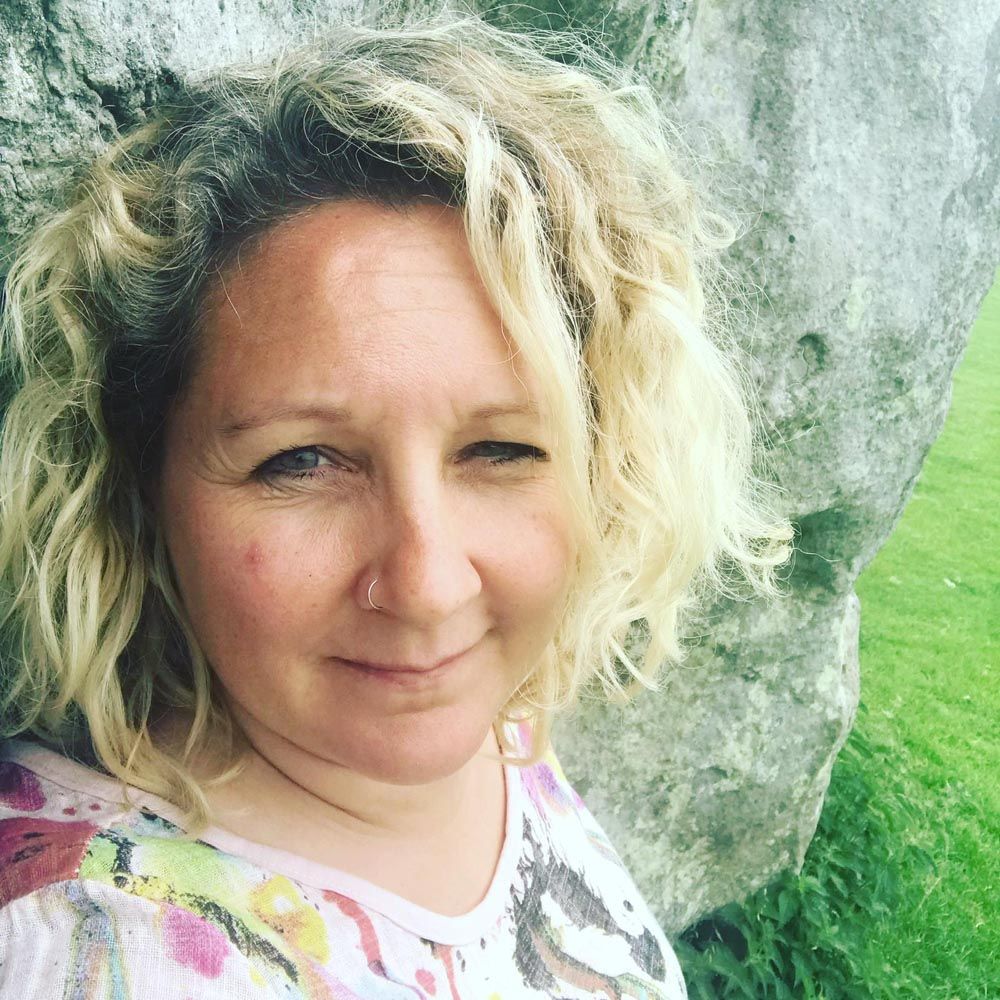 Sarah at Avebury henge and stone circles (PA Real Life/Collect)
She said:
"I have been in situations where I've realized it's not going to work with the client, but there's never any confrontation, they just waft away."
"I'm tuning back into the spiritual world, which has given me hope. I'm moving towards having faith in myself and I want to help others do the same."
"But I'm not unique, there are many businesses using the tools and techniques that I do. This weekend, for example, I ran a workshop with two other business owners incorporating meditation and energy work into it."
For more information on Sarah's book visit www.amazon.co.uk/dp/1913479145/ref=cm_sw_em_r_mt_dp_U_oWDnEbEKFVK2K
Keep reading...Show less