sia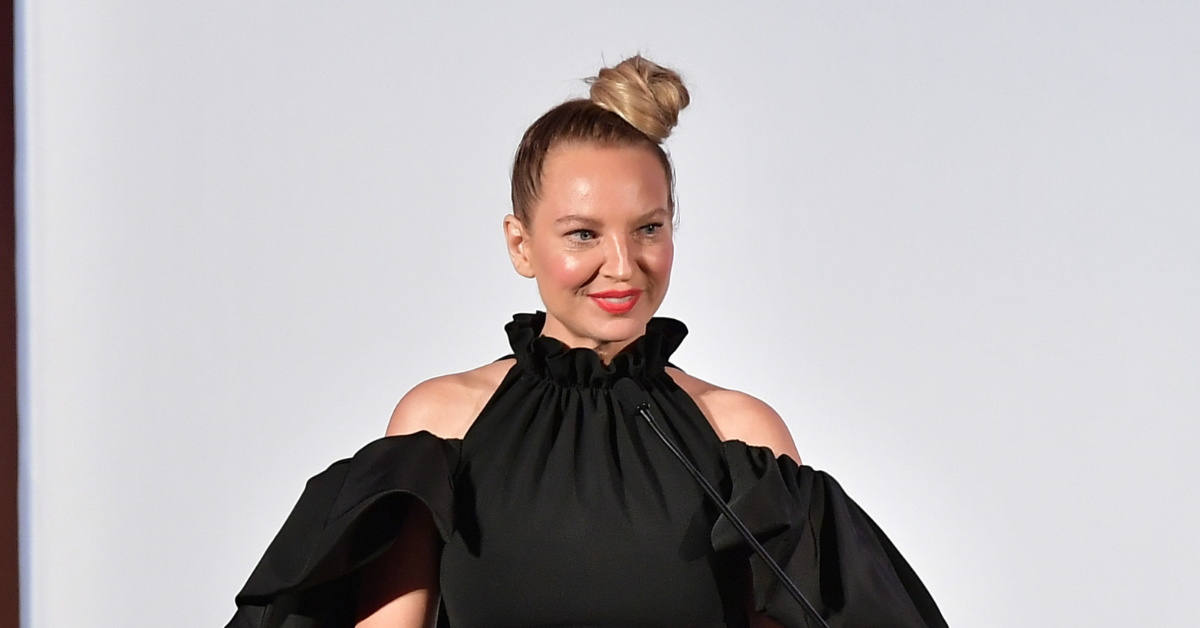 Neilson Barnard/Getty Images for Daily Front Row
Sia just revealed she is on the autism spectrum, the revelation coming two years after the singer faced heavy criticism for her film Music.
To refresh your memory, the 2021 film, which flopped at the box office, followed the story of Zu, a newly sober woman played by Kate Hudson, who became the legal guardian of her sister Music, a nonverbal autistic character.
The role of Music was performed by Sia's regular long-time collaborator Maddie Ziegler, who is nuerotypical, sparking ableist backlash claiming an actor with autism should have been cast.
At the time Sia's response to actors with autism was:
"Maybe you're just a bad actor."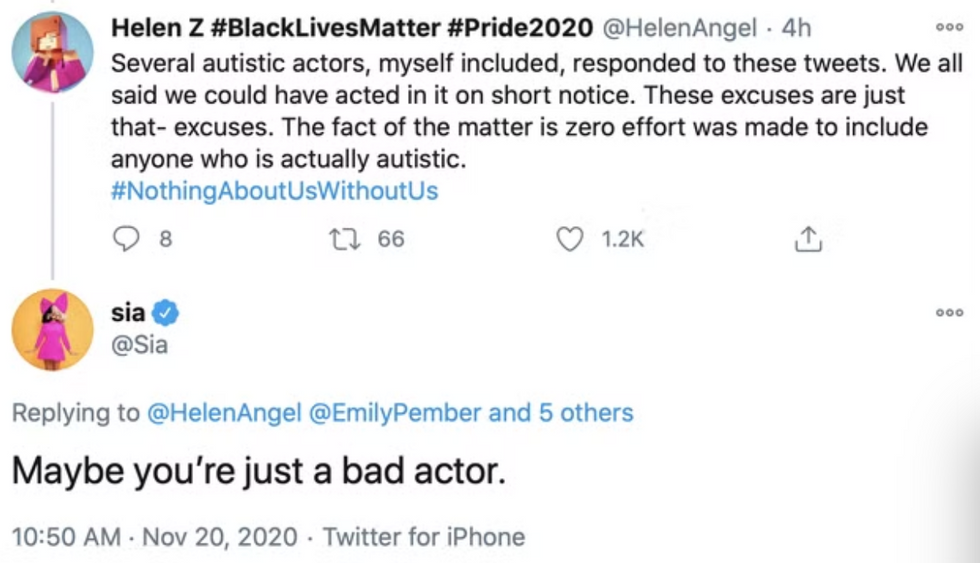 @HelenAngel/Twitter
The "Chandelier" singer additionally noted:
"I mean, it is ableism, I guess, as well, but it's actually nepotism, because I can't do a project without [Ziegler]. I don't want to."
"I wouldn't make art if it didn't include her."
Aside from the casting decision, the film was also blasted for including harmful misconceptions surrounding the autism community, specifically in regards to leaked scenes prior to the film's release showing Music being restrained - a form of restraint that has killed children in the past - after experiencing an episode.
Eventually, Sia addressed the controversy and promised fans in a series of tweets:
"I promise, have been listening. The motion picture MUSIC will, moving forward, have this warning at the head of the movie:"
"MUSIC in no way condones or recommends the use of restraint on autistic people. There are autistic occupational therapists that specialize in sensory processing who can be consulted to explain safe ways to provide proprioceptive, deep-pressure feedback to help w meltdown safety."

Just this week while on an episode of Rob Has a Podcast, Sia shared her own diagnosis, telling the hosts she is on the autism spectrum and also in recovery.
"I felt like for 45 years I was like, 'I've got to go put my human suit on' and only in the last two years have I become fully, fully myself."
You can listen below.
And while people on social media acknowledged Sia's diagnosis, they noted it doesn't excuse the decisions she made for the film nor does it count as an apology.

@ringsofbower/Twitter
@crescenthrts/Twitter
Sia revealed on the podcast her diagnosis has allowed her to feel "human."
"Nobody can ever know and love you when you're filled with secrets and … living in shame, and when we finally sit in a room full of strangers and tell them our deepest, darkest, most shameful secrets, and everybody laughs along with us, and we don't feel like pieces of trash for the first time in our lives, and we feel seen for the first time in our lives for who we actually are, and then we can start going out into the world and just operating as humans and human beings with hearts and not pretending to be anything."
Keep reading...Show less