Tag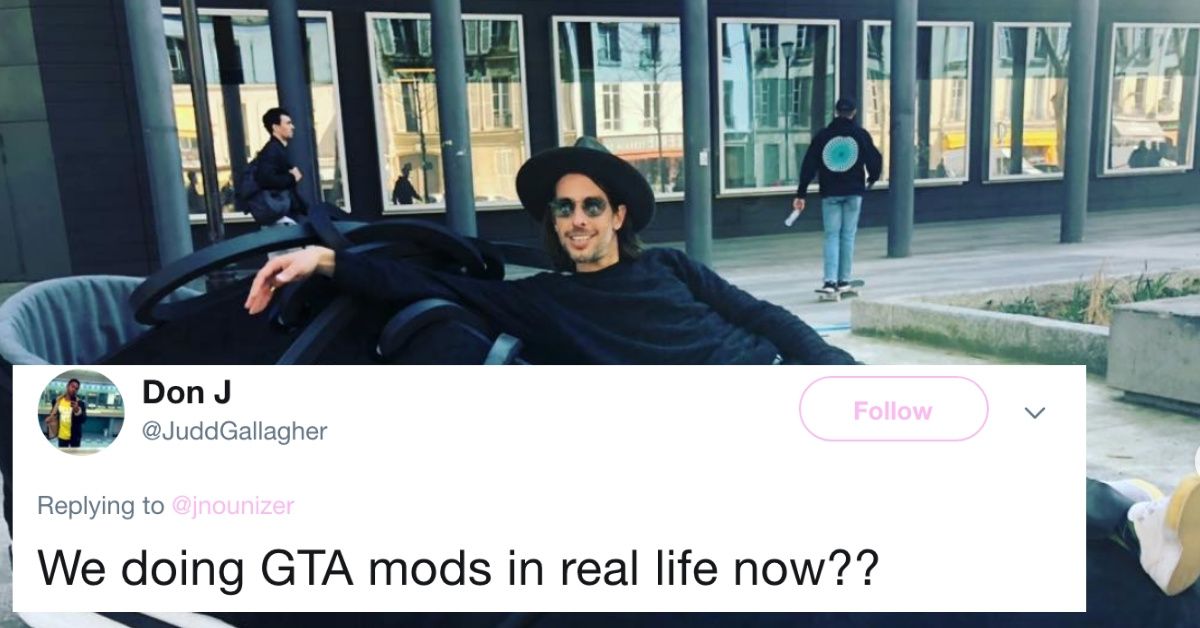 @stefanjanoski/Instagram, @JuddGallagher/Twitter
When visiting Paris, there are many extraordinary sights people expect to see: the Eiffel Tower, the Arc de Triomph, the Louvre...and that's just the tip of the iceberg.
There's also something no one expects that you might be lucky enough to get a glimpse of: some guy driving down the streets in a giant shoe.
The shoe-car appeared on the streets of Paris without any context or explanation, leaving many to wonder why a hipster-looking dude was driving a shoe down the street.
It turns out the driving shoe was a publicity stunt engineered by Nike to advertise their new Zoom SB Stefan Janoski shoes that will be debuting this Spring!
Nike Air Car spotted in #Paris #France 🇫🇷 .. 🤷🏽‍♂️ 🏎👟 https://t.co/LzGZOnl3wE

— Newsivity.Today (@Newsivity.Today) 1555007048.0
It turns out the driver is none other than Janoski himself, the Californian pro-skater who partnered with Nike to design the new line of shoes.
@jnounizer https://t.co/IJ3SiAq4Fi

— filefile (@filefile) 1553156346.0
Footage of the shoe driving through Paris is pretty unbelievable.
un journée banal a paris https://t.co/7Xy5ymyBFE

— chouafa (@chouafa) 1553115943.0
le mec il a tapé son meilleur créneau devant l'école https://t.co/d1tSmhYO83

— chouafa (@chouafa) 1553116294.0
Twitter users thought the surreal shoe-car, which likely runs on electricity, was like something out of a video game.
@jnounizer We doing GTA mods in real life now??

— Don J (@Don J) 1553176314.0
@jnounizer @escjek I love France 😂

— ESCrumbelle 🇨🇭🇸🇪 (@ESCrumbelle 🇨🇭🇸🇪) 1553192270.0
Others struggled just to get their heads around the concept.
There is a motorized Nike shoe???

— Sasha H. Muradali (@Sasha H. Muradali) 1279132227.0
Man drives giant Nike shoe around Paris https://t.co/AcmjlNEMrq Pedestrians in Paris, France, were stunned when th… https://t.co/uzZ6mWXLuG

— Top Style Today (@Top Style Today) 1554980286.0
If there's any justice in this world, we'll all be able to buy shoe cars very soon—this is the future of transportation!
Keep reading...Show less