Tag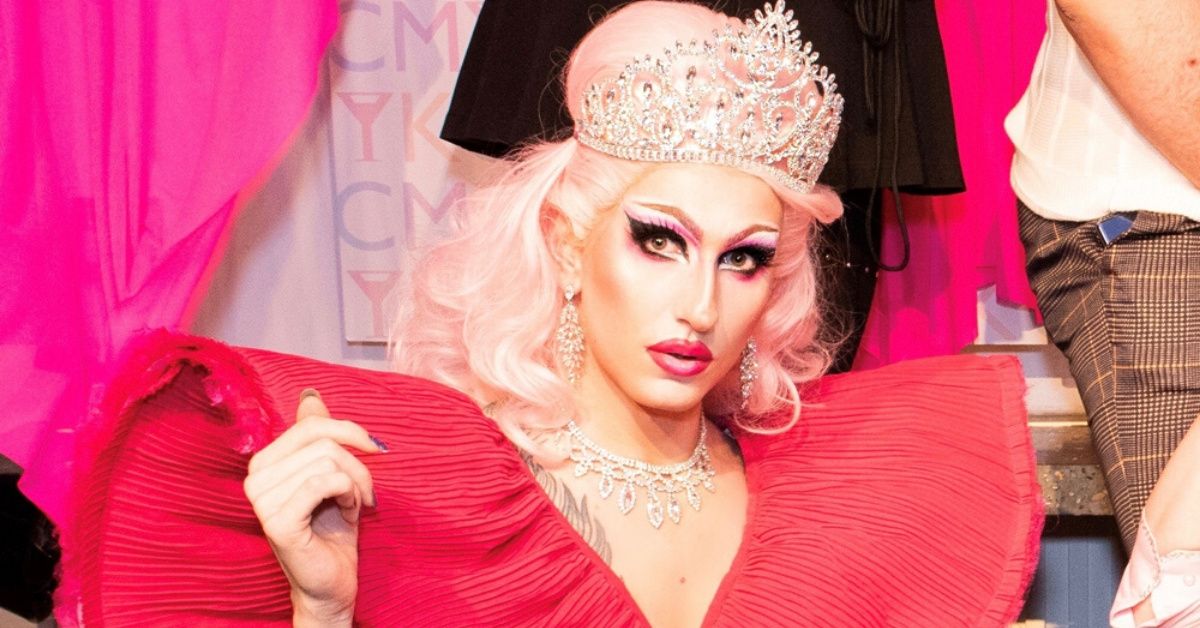 Harry Watson as Rosé Zinfandel (Collect/ PA Real Life)
A pageant star has revealed how it took just four months for him to go from whipping up a froth as a coffee shop barista to whipping up a storm on stage, winning his first crown as a professional drag queen.
Forced to quit his job in December 2018 after being diagnosed with early onset rheumatoid arthritis – an autoimmune disease causing the body's immune system to mistakenly attack the joints – as he was finding it too strenuous, Harry Watson, 22, already had in mind a far more regal calling.
A part-time go-go dancer at a gay club near Guildford's Academy of Contemporary Music while he was studying performing arts there, now Harry, who lives with his mom Tracey, 54, in West Molesey, Surrey, England, had set his sights on an even more flamboyant career path as a professional drag queen.
A devotee of the hit TV show, RuPaul's Drag Race UK, he said:
"When I was 18, I went to my first ever gay club and I was in awe of the drag queens. I couldn't take my eyes off them."
"I started going to the club regularly and chatting to the staff, and someone eventually asked me if I fancied being a go-go dancer."
"I'm actually quite anxious and introverted as a person but being paid to dance around in my underwear and hand out glow-sticks and wristbands did wonders for my confidence!"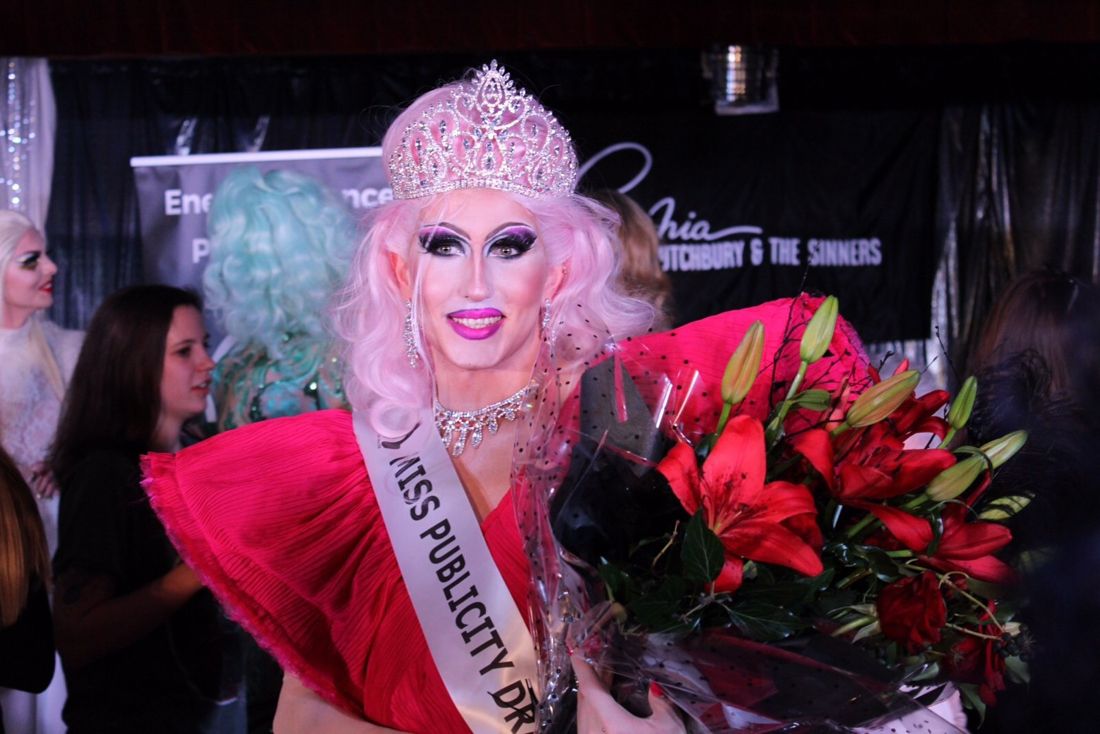 Harry Watson as Rosé Zinfandel (Collect/ PA Real Life)
Harry added:
"It wasn't about the money, I was a student, so it was just like pocket money, but it allowed me to learn more from the drag queens at the club."
Harry's astonishing career change came after, suffering with painful joints, in November 2018 he was told that, like his mom, Tracey, 54, he had rheumatoid arthritis and that, in his case, it could be hereditary.
Very young to have developed the condition, which normally manifests in people aged 40 plus, Harry, whose dad, Vincent, 57, works in finance, said:
"I was diagnosed late last year after my health started to deteriorate."
"One day I just woke up and I couldn't play the guitar – I'd lost grip in my hands. My joints were swollen, and my feet were the worst, I couldn't put pressure on them."
"It could be hereditary because my mum was diagnosed rheumatoid arthritis when she was about 25 years old."
"Being diagnosed at such a young age has made me even more determined to get to where I want to be."
"Working in the coffee shop became too strenuous and it wasn't feasible for me to spend long periods of time standing up and rushing around anymore. I thought to myself, 'Why am I going to put myself through this for such little money?'"

"I really enjoyed my job, but it wasn't the best pay and it was taking its toll on my health. So, instead, I decided to concentrate on my career as a drag queen."
But designing his drag persona was no easy feat, according to currently single Harry, who is an only child.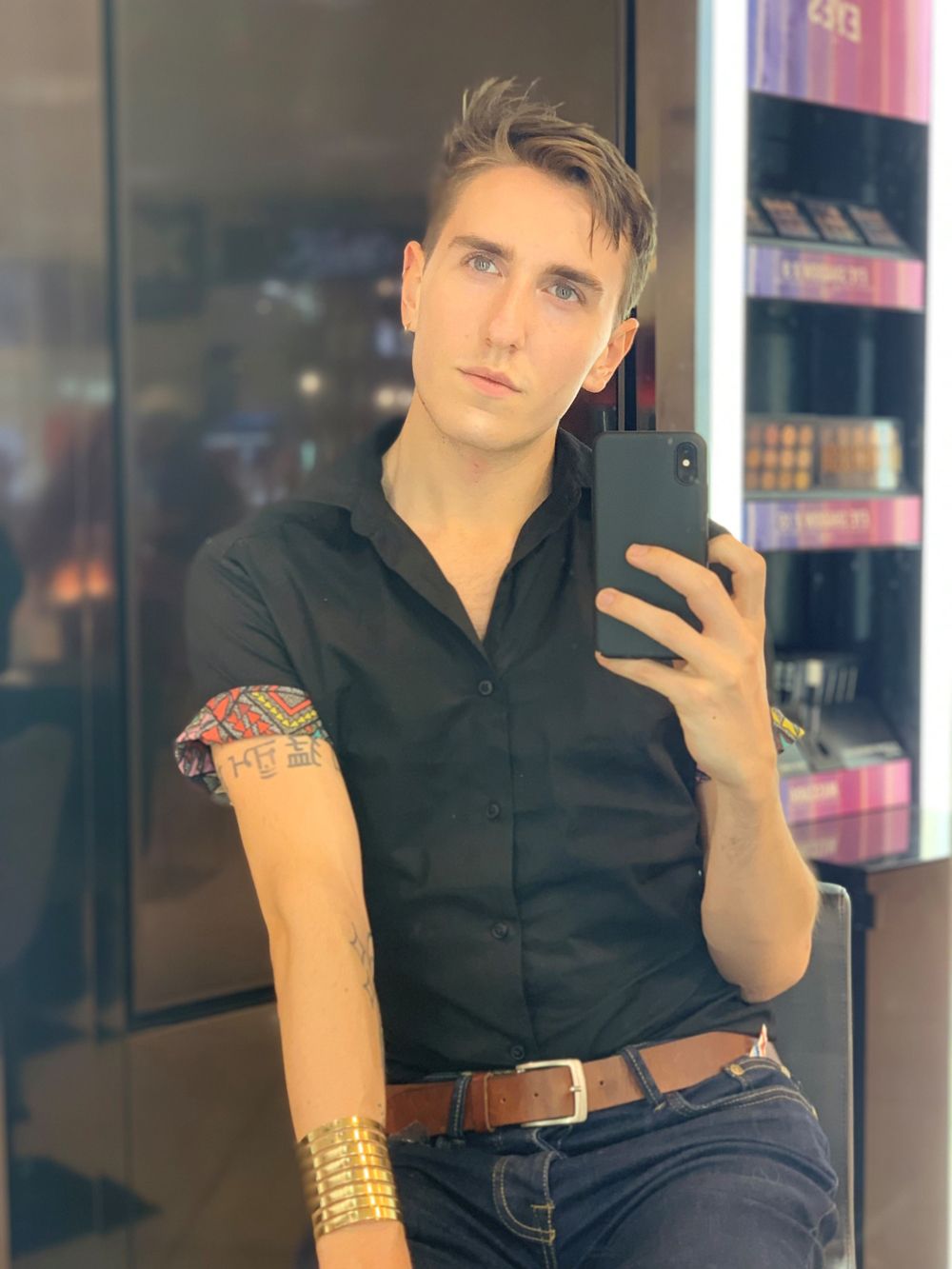 Harry Watson (Collect/ PA Real Life)
He said:
"For someone who hadn't been interested in make-up before, it was very difficult to start with."
"I tried to teach myself how to glue my eyebrows on and put make-up on by watching YouTube videos. To be honest it, was a bit of a disaster for the first year. There was a lot of trial and error."
"I had no style sense back then. My first drag outfit was a cheap red body-con dress, a kimono I'd picked up from the charity shop, suede wedges and an awful grey wig – but at the time I felt fabulous."
Finally, after a year of perfecting his look, Harry's drag alter ego, Rosé Zinfandel, thus called as he likes the wine and says the name fits his onstage persona, which is "sweet and fruity, albeit a little bit cheap," was born – making her first public appearance in 2016.
Harry said:
"I saw a drag queen competition advertised at a nearby club, and I thought it would be the perfect event to attend as Rosé Zinfandel for the first time."
"But when I arrived, I realized I was the only person who'd turned up to enter the competition – I guess I won it by default."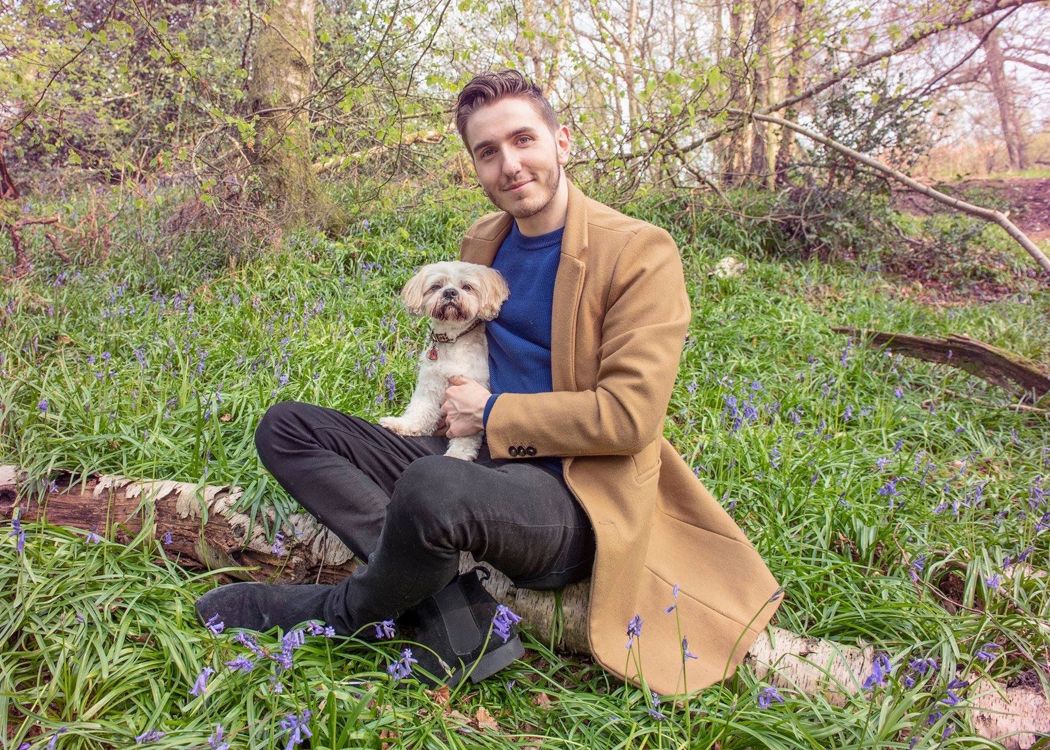 Harry Watson (Collect/ PA Real Life)
"I didn't care because, for me, the real win was about being able to go out as Rosé for the first time. I was so overwhelmed, but it felt incredible."
Still, Harry – who was once an avid tennis player, but has had to quit because of his condition – was reluctant to tell his loved ones about his alter ego.
"I didn't tell my family at first. I suppose I was scared about how they'd react."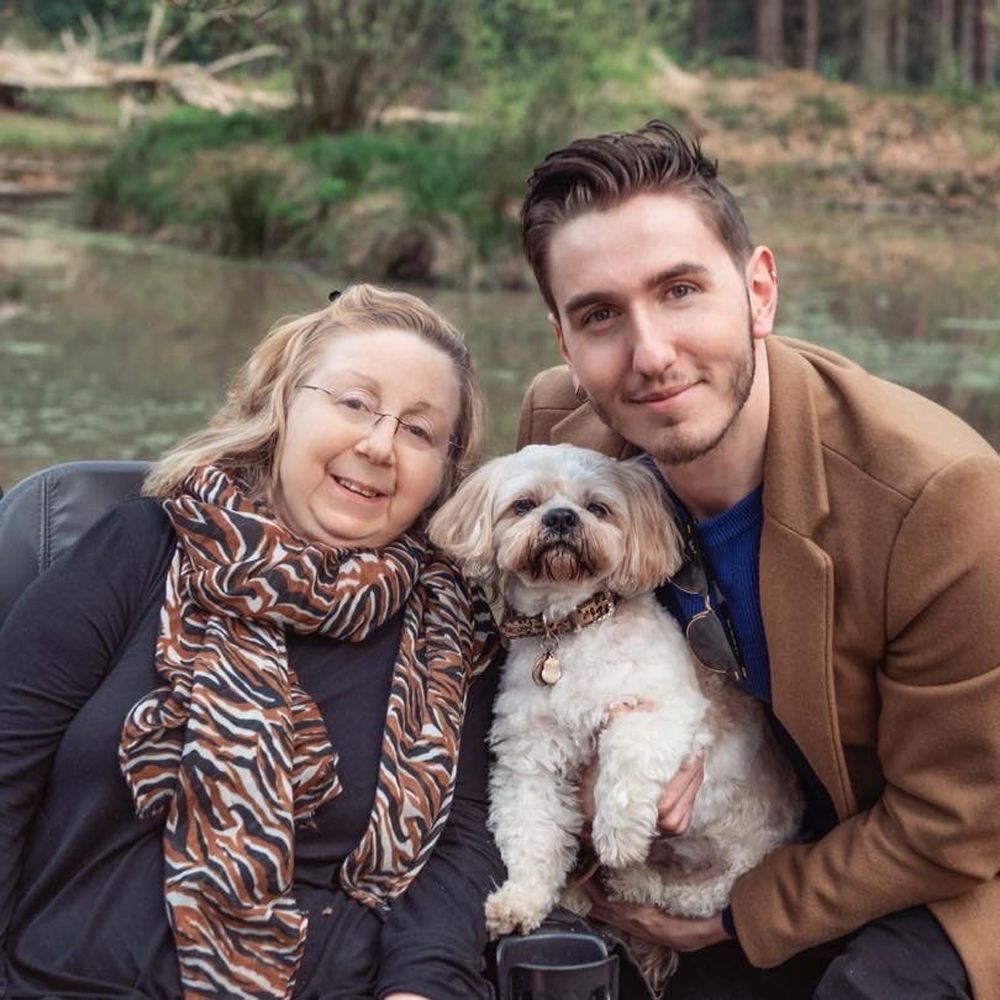 Harry Watson and his mother Tracey (Collect/ PA Real Life)
Instead, keeping Rosé's existence firmly under wraps, he performed for free at local venues.
But when he was offered £40 (~$51) and some free drink vouchers for his first-ever paid gig in a pub in Balham, south west London, in 2017, Harry bit the bullet and told his mom.
"When I was offered the first paid gig, for me it felt like the beginning of me truly being a drag queen."
"I decided to tell my mum because it was such a big step up."
"I don't think she was overly surprised that I was a drag queen, but she was overcome with worry – in case I was jumped or heckled."
"She asked for the address of where I was performing, so I gave it to her, but I didn't expect her to turn up."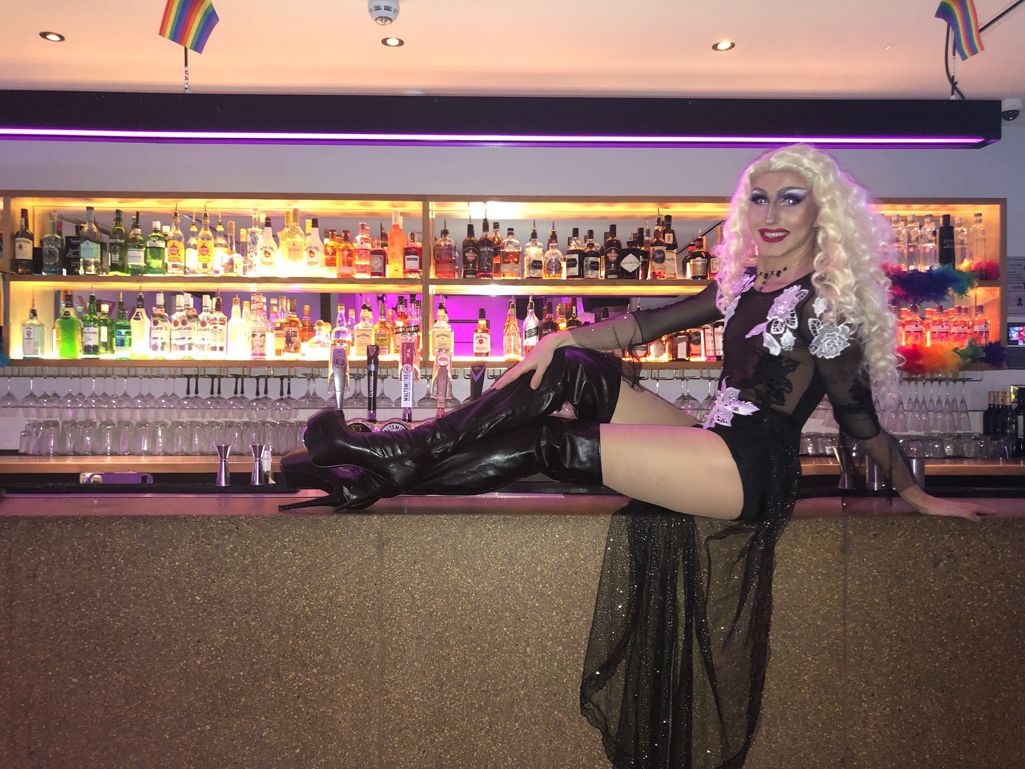 Harry Watson as Rosé Zinfandel (Collect/ PA Real Life)
Determined to cheer on her boy, Tracey asked her caregiver to take her to the venue, where she was as proud as punch to see him taking center stage.
Harry said:
"When I saw her in the crowd, looking proud, it was honestly one of the most heartwarming experiences of my life."
"My dad wasn't as enthusiastic, though. While he wasn't exactly negative about it, he didn't care for it either."
People who have RA may be at an increased risk of developing Osteoporosis. There are several factors that may contr… https://t.co/IZFgAy5JI3

— NRAS (@NRAS) 1571565121.0
"That was until he saw me perform. After that, he saw how much I loved it and really understood what it was all about."
"Some other members of my family just don't understand, but that's ok."
Harry creates Rosé's wardrobe from charity shop bargains – as well as splashing out on custom items worth up to £550 (~$700) – and says it has expanded so much in the past 10 months that he now must store all her belongings in the spare room.
Talking about his credentials as a performer, he added:
"I write my own folk songs, and love music, so, before my real drag career took off, while I was still a barista, I'd sometimes perform in costume at private parties."
"I'd sing, or other times people would ask me to dance a lip sync to cheesy pop songs like Britney Spears."
"I wouldn't say I'm the greatest dancer, so sometimes that can be a bit of a challenge."
Stressful times in your life can cause flares. It's really important to figure out strategies which can help you t… https://t.co/fz1OArV7id

— NRAS (@NRAS) 1571302861.0
But Harry's big break really came after entering the Miss Drag UK pageant.
After making it through a vigorous application process, he was one of just 20 drag acts chosen for the live show of the charity pageant in March 2019 at the Grand Burstin Hotel in Folkestone, Kent, which is the first British pageant offering the opportunity to all drag queens, regardless of gender, to enter.
"I think I was chosen because at that point I really knew who I was as a drag artist. I filmed an application video and as I was speaking, I felt self-assured. I was thrilled I'd made it into the final 20."
And when Rosé strutted her stuff in front of eight judges, who awarded her marks based on three categories – looks, polish and attitude – she was every inch a star.
"We had three different rounds with three different themes – a red and black theme, high-fashion theme and an evening attire theme."
"For each round I didn't just change my outfit, I went all out and changed my make-up and my wig."
All his hard work paid off, as not only was Harry – or Rosé – crowned Miss Publicity UK, an accolade awarded to the drag queen who attracted the most media attention, he was also invited back to judge on the panel in 2020.

"I'm so excited to be on the panel next year," said Harry, who buys his make-up from Mac, What A Drag, and Give Face Cosmetics.
"I'm a drag queen and not just a normal pageant judge, so I'll be able to look out for drag details like drag make-up, the wig and the different looks."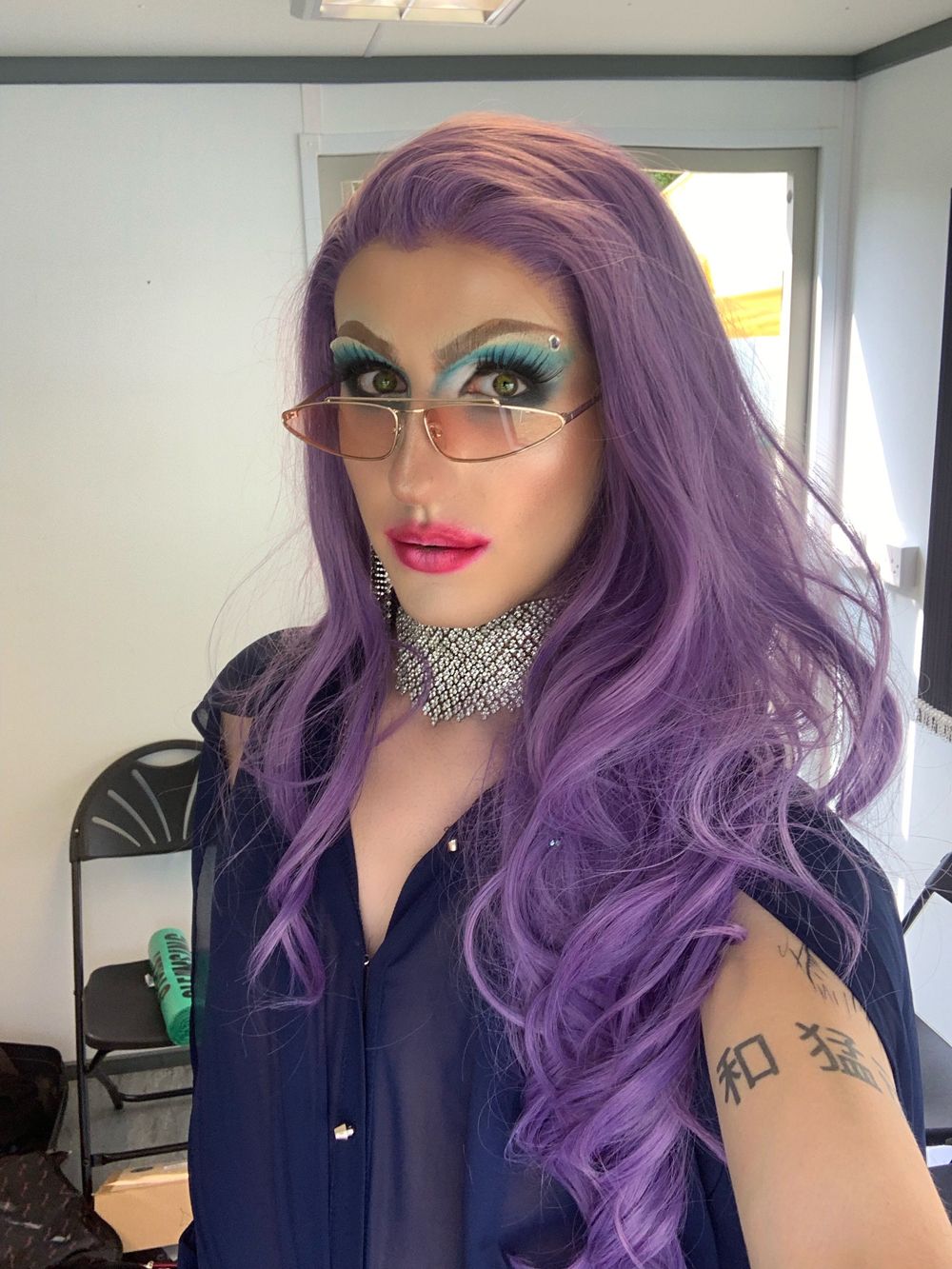 Harry Watson as Rosé Zinfandel (Collect/ PA Real Life)
And, with this enviable accolade under his belt, he hopes his success with the pageant is only the beginning.
"I'd love to appear on RuPaul's Drag Race UK. It's like the holy grail for drag queens."
"You only get to appear on it for one season, but I think Rosé's got enough electric energy to make a mark."
While creating the best costumes and acts and giving a winning performance is hard work, Harry says life in his new career never becomes a drag.
He added:
"There are lots of people judging you and it's a very demanding and competitive industry. But drag queens are so supportive of each other – I've got a drag family that I really do cherish."
"And I certainly won't let my condition hold me back. I'm proud of where I am today, and nothing is worth holding you back from your dreams."
Meanwhile, Harry's biggest fan is undoubtedly his mom, Tracey.

"I'm so proud of Harry for sticking to what he loves and following his passions."
"And now I love Rosé as much as Harry."
Keep reading... Show less