oshae sibley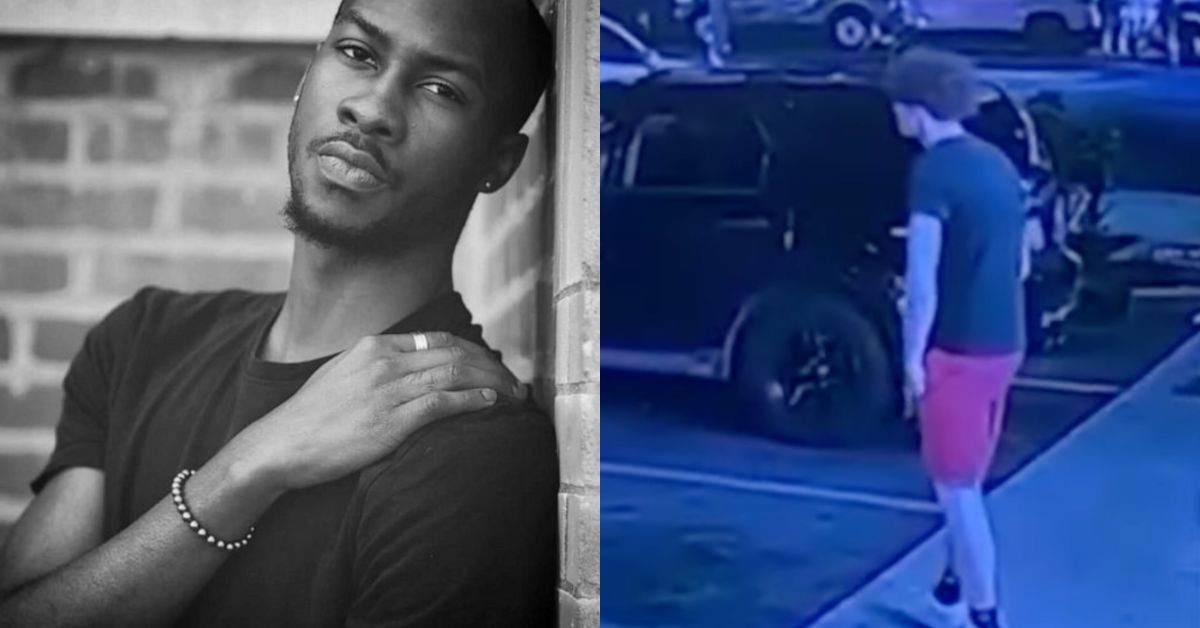 Kemar Jewel/PIX11
The teenager who was arrested in connection to the stabbing of professional dancer O'Shae Sibley has now been referred to as a "good Christian boy" by his attorney.
O'Shae Sibley, an ambitious dancer and choreographer who had moved from Philadelphia to New York to pursue a dance career, was fatally stabbed at a gas station in Brooklyn on July 29.
Sibley, who was seen on surveillance footage wearing pink shorts and no shirt, was voguing to Beyoncé's Renaissance album when he was approached by a group of young men who hurled homophobic and racist slurs.
The men demanded Sibley stop doing the stylized form of dancing associated with Black and LGBTQ+ culture popularized in the Harlem ballroom dance scene during the 1980s.
According to a statement, one person from the group told O'Shae:
"Stop dancing here. We are Muslim. Get that gay sh*t out of here."
The confrontation escalated when Sibley refused to stop dancing, which led to one of the men fatally stabbing him—alleged murderer 17-year-old Dimitriy Popov.
Sibley was pronounced dead that night at Maimonides Medical Center.

The incident is being investigated as a hate crime.
Popov was arrested on Friday after he turned himself in, following attempts to evade police by shaving his head and turning off his phone.
He is being tried as an adult and he faces several charges, including murder as a hate crime and criminal possession of a weapon.
Popov's defense attorney Mark Pollard spoke out on Monday following a court hearing in Downtown Brooklyn.
Pollard explained that his client isn't Muslim—but is, in fact, a "good Christian boy."
According to PIX11, Popov was born in the United States, while his parents are from Russia.
Pollard's statement about his client's faith could be a tactic to cast doubt on investigators as court papers suggested that O'Shae's behavior as a gay man offended Popov as a Muslim.

Attorney Arthur Aidala, who is familiar with the case but not involved, said:
"If it's easily proven beyond a reasonable doubt, let's just say, that he's Christian and he's not Muslim, it casts a lot of doubt on whatever witnesses are saying."
You can watch the PIX11 news report, here.
Teen accused in Brooklyn hate crime stabbing is 'good Christian boy,' attorney saysyoutu.be
Popov's mother, who identified herself as "Lana," came to her son's defense and read a statement outside the courthouse and described him as a "good boy" who goes to church.

She said:
"My heart goes out to the family of Mr. Sibley."
"I know they are in pain as we are as well."
"My son is a good boy. He was working at two jobs and goes to church and school."
"He is not that what's being said about him."
Users on the platform X had other thoughts.
Sibley's mother, Onetha Sibley, told PIX11:

"I'm going to miss that soul."
"But I hope justice is served because this is tragic."
"It didn't have to happen."
The district attorney now has until Friday to secure a grand jury indictment in the case against Popov.
Here's hoping justice is served.
Keep reading...Show less