Tag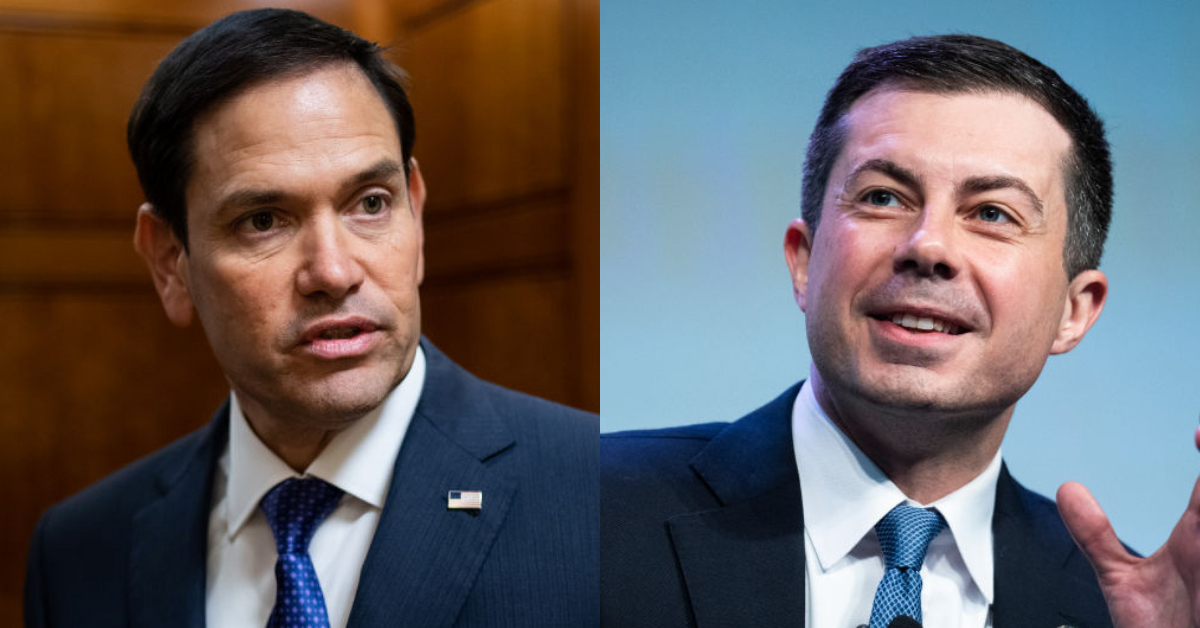 Bill Clark/CQ-Roll Call, Inc via Getty Images; Tom Williams/CQ-Roll Call, Inc via Getty Images
Florida Republican Senator Marco Rubio received a rude awakening after he attempted to blame Transportation Secretary Pete Buttigeg for the East Palestine train derailment.
The chemical spill and subsequent controlled burn from the disaster prompted residents within a 1-mile radius of the accident to be evacuated and kicked off emergency responses from teams in Ohio and West Virginia as well as the Environmental Protection Agency (EPA).
Rubio said Buttigieg "is an incompetent who is focused solely on his fantasies about his political future [and] needs to be fired," one of multiple attacks he's made against the Transportation Secretary as Republicans have sought to blame the Biden administration and its appointees for the disaster.
You can see Rubio's tweet below.

Not long afterward, Buttigieg responded and pointed to Rubio's 2021 letter about track inspections that was "obviously drafted by railroad industry lobbyists."
Rubio was among a group of 22 Senators who signed onto a letter requesting the Federal Railroad Administration (FRA) to waive testing on the grounds that the agency should allow more automation.
The letter states that "automated test systems improve the nature of railroad track inspections and can increase track safety" which is a priority of railroad industry lobbyists even though the FRA has said automated inspections should not replace physical inspections because they still fail to detect structural defects.
Buttigieg wrote:
"The facts don't lie. The 2021 letter you signed was obviously drafted by railroad industry lobbyists. It supports waivers that would reduce visual track inspections."
"Now: will you vote to help us toughen rail safety accountability and fines, or not?"
Buttigieg also provided "examples of what Congress can do to help" to address the disaster, adding:
"If you're serious, I'll work with you on this."
Many have criticized Rubio and Republicans after Buttigieg came forward with the receipts.
Republicans have piled on Buttigieg for the train derailment much in the same way they've blamed him as the aviation industry contends with the fallout from recent systemic failures that left travelers stranded and contributed to a crisis of confidence nationwide.
In December, Buttigieg hit back at criticisms after Republicans on the House Judiciary Committee raised questions about his whereabouts in the wake of winter storms that wreaked havoc across the country and caused Southwest Airlines to cancel thousands of flights.
Southwest's string of cancelations opened the company up to federal scrutiny. House Republicans were quick to cast blame on Buttigieg for the crisis that disrupted holiday plans for hundreds of thousands of travelers nationwide.