Tag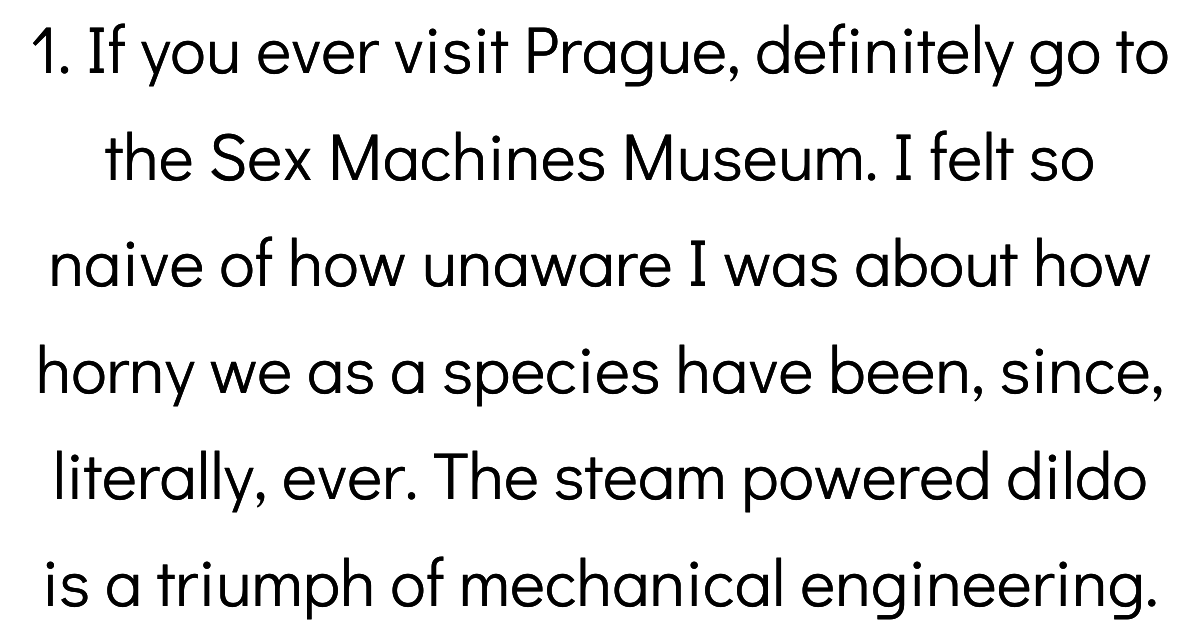 History is a fascinating subject, when you get down to it, but the carefully curated bits of it that make it into school curricula are often the most boring bits. Humans have always been freaky, and our history is full of interesting NSFW anecdotes.
Reddit user u/boopsterdoopster asked:
"What are some NSFW history facts that Don't get taught in school?"
*As indicated by the title, this one is totally NSFW.*
Greek General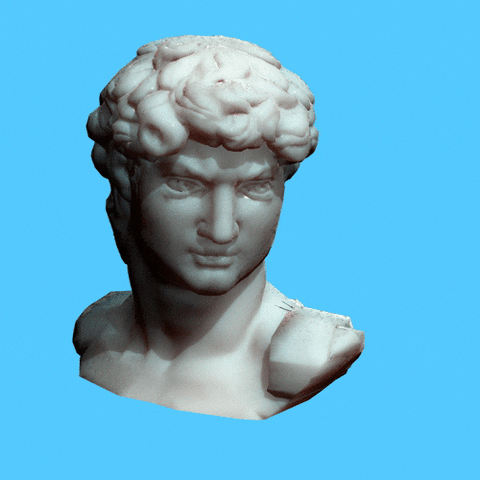 Giphy
There was a Greek general who was supposed to lead a major expedition to Sicily. The night before he left he got wasted and walked around Athens with his other drunk friends and knocked all of the penises off of the statues in Athens. This caused him to be arrested, he missed the expedition and they lost almost all of the men they sent to Sicily because only he knew the plan well enough to pull it off.
The most extraordinary part of this tale of Alcibiades, is that you're actually downplaying it.
Powdered wigs
Powdered wigs were invented to cover up head sores caused by syphilis.
and small pox scars too. and lice. and all kinds of nasty things because while population was booming, indoor plumbing and clean water were not things yet.
Coolidge effect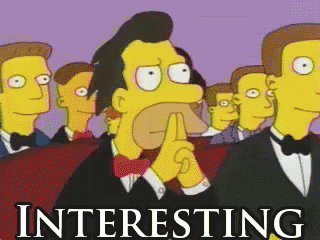 Giphy
The Coolidge Effect is named for the 30th President of the United States, Calvin Coolidge.
It is an observed phenomenon in nature that a male presented with new, receptive sexual partners exhibits renewed sexual interest (and ability) even after intercourse with prior but still available sexual partners.
The story goes:
"The President and Mrs. Coolidge were being shown [separately] around an experimental government farm. When [Mrs. Coolidge] came to the chicken yard she noticed that a rooster was mating very frequently. She asked the attendant how often that happened and was told, "Dozens of times each day." Mrs. Coolidge said, "Tell that to the President when he comes by." Upon being told, the President asked, "Same hen every time?" The reply was, "Oh, no, Mr. President, a different hen every time." President: "Tell that to Mrs. Coolidge."
Early colonizers
Early colonizers of the united states used corn cobs as toilet paper.
French President
French President Félix Faure went out via death by blowjob from a mistress.
Alexander the Great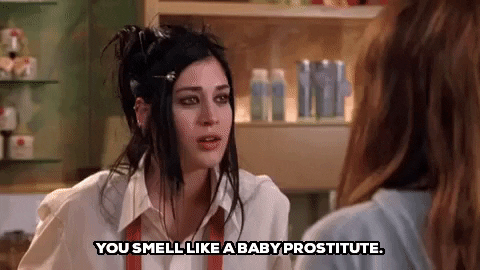 Giphy
Alexander the Great had 361 concubines (official prostitutes), 4 more and he would have one for every day of the year.
Microbiology
The "Father of Microbiology," Antonie Van Leeuwenhoek, was the first to examine semen under a microscope immediately after ejaculating
Brothels
Roman brothels had pictures of the prostitutes' specialties above the door to their room.
Prague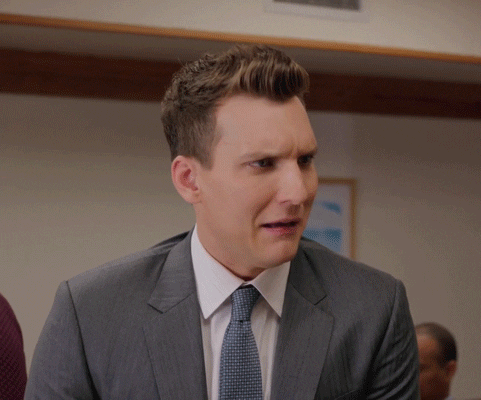 Giphy
If you ever visit Prague, definitely go to the Sex Machines Museum. I felt so naive of how unaware I was about how horny we as a species have been, since, literally, ever. The steam powered dildo is a triumph of mechanical engineering.
Imperial China
In Late Imperial China, a Concubine earmarked for sex by the Emperor later at night would be pampered all day. When the night of the deed came, the palace servants stripped the girl naked, wrapped her in a silk blanket, and carried her to the Emperor's bed to unwrap her there.
This practice wasn't for Imperial Majesty's kinks: it was a security measure. Sometime earlier a concubine tried to assassinate an Emperor during sex with weapons hidden in her clothing.

Keep reading... Show less