Photo Credit: Mike Stocker-Pool/Getty Images
A former friend of the gunman who murdered 17 people at Marjory Stoneman Douglas High School last week described how the shooter was obsessed with weapons and violence.
In an exclusive interview with Good Morning America, Marjory Stoneman Douglas High School student Ariana Lopez revealed how she warned the school about the shooter's propensity toward violent behavior.
"He talked about killing our parents, our friends, boyfriends and girlfriends." Former friend of Florida school sh… https://t.co/FEzHsTY97W

— Good Morning America (@Good Morning America)1519130319.0
"He used to sell knives out of his lunchbox, which I thought was like insane because you can't have knives ... [in] a school," Lopez told Good Morning America. "He would talk about how he sympathized with Syrian terrorists and how people who opposed them should be killed." Lopez quoted the shooter as talking about "killing our parents, our friends, boyfriends and girlfriends...He would hit [his ex-girlfriend], he would threaten her, he would threaten her family and her friends, for talking to other guys."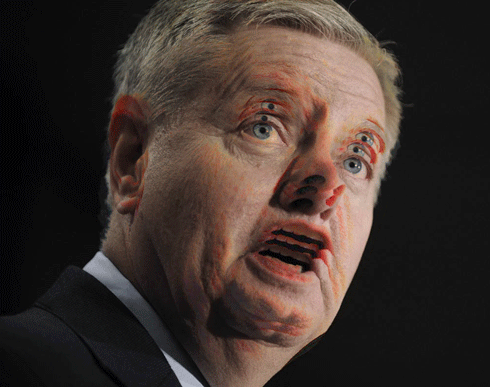 Senator Lindsey Graham (R-SC) sending thoughts and prayers.
Lopez also said she reported the shooter, who shall remain unnamed in this publication, to the school on multiple occasions. The FBI was also tipped off about his behavior online, including in a group chat where he said "I think I am going to kill people." Yet, somehow, he had no problem purchasing an arsenal of weapons and ammunition.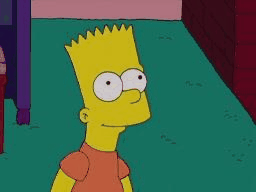 "Even before they announced that he was the shooter, we all knew it was Nik," Lopez said. "He was the only person that we could think of that would do something like this because it was obvious that he had the power to do this."
No kidding.

@GMA @VictorOquendo How disappointing is this. Alarming to the highest degree. Our leaders all need to be standing… https://t.co/DAeY4Sr5IE

— Lee A Thomas (@Lee A Thomas)1519130694.0
Lopez's story shuts down President Donald Trump's lie that the community failed to take any action to prevent the attack from happening. "So many signs that the Florida shooter was mentally disturbed, even expelled from school for bad and erratic behavior. Neighbors and classmates knew he was a big problem. Must always report such instances to authorities, again and again!" Trump tweeted the day after the incident.
The shooter has since been charged with 17 counts of premeditated murder.
Keep reading... Show less