most pro gay president in u s history
Drew Angerer/Getty Images
A Florida man—yes, really—declared in an OpEd in the South Florida Sun Sentinel that Donald Trump is:
"[T]he most pro-gay president in U.S. history."
Yes, really.
Andrew Brett—president of the Broward Log Cabin Republicans—wrote:
"Without a doubt, President Donald Trump is the most pro-gay president in history."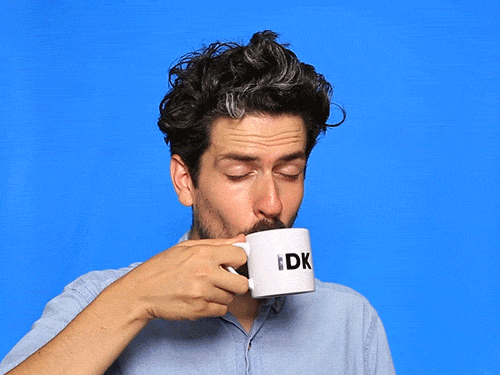 Giphy
Not letting Trump's virulently homophobic Vice President change his opinion, Brett continued.
"As a matter of fact, Trump has been more openly supportive of gay rights than former President Barack Obama was when he was first elected in 2008, or President Bill Clinton during his eight years in office."
He then went on to target his local Democratic rivals...
"Partisan LGBT activists, like the Dolphin Democrats, and their allies in the media will never openly accept this reality. They have such an advanced case of Trump derangement syndrome, that they can't even acknowledge, or much less praise, when our president and his administration does something important for our community."
...followed by vigorous tooting of his own horn...
"At some point, all of us have to put partisan politics aside when our community is at stake. The Log Cabin Republicans have shown this courage time and time again, by refusing to endorse candidates within our own party who do not represent our values."
...then back to bashing Dolphin Democrats.
"On the other hand, when have partisan Democratic LGBT groups done that? Never."
"On the president, Dolphin Democrats, the party's LGBT political caucus in Broward County, are once again putting their partisan allegiance over the best interests of our LGBT community."
Finally it was time for the laundry list of great moments in Trump administration history helping "the gays" as the President refers to LGBTQ people.
Brett wrote:
"We should ask:"
"Did the Dolphin Democrats praise the president when he announced his 'Initiative to Decriminalize Homosexuality' around the World?" while working with the courts and Evangelical Christians to recriminalize it at home...
"Did the Dolphin Democrats praise the president when he named Richard Grennell as Ambassador to Germany and four others?" Grennell is ambassador to four other countries??? Or did Brett mean Trump appointed four other rich, White unqualified campaign donors to prestige positions in his administration??? Did Brett attend Trump University to learn to write gooder?
"Did the Dolphin Democrats praise the president when he asked Congress in his 2019 State of the Union Address, to make the needed budget commitment to eliminate the HIV and AIDS epidemic in the United States within 10 years?" that he would later gut to fund his border wall...
"Did the Dolphin Democrats praise the president when, as part of his campaign to end the HIV and AIDS epidemic in ten years, his administration announced that 200,000 uninsured Americans will gain access to HIV-preventive medicines at no cost?" unless those funds were part of the money pulled to fund his border wall...
"Did the Dolphin Democrats praise the president when he nominated Patrick Bumatay, an openly gay Filipino man, as a judge in the important to 9th U.S. Circuit Court of Appeals?" Bad grammar aside, how much did Bumatay contribute to Trump's campaign?
Brett concluded:
"The answer to all those questions is a resounding NO."
"Why?"
Because unkept promises in speeches and a couple appointments of Trump donors are next to meaningless?
Giphy
Brett however came up with a different reason.

"Because this doesn't fit the narrative that the president is a homophobe and anti-LGBT."
There, at least, Brett is correct.
It's the rollback of protections of LGBTQ workers in federal jobs, the removal of protections for transgender children in schools, the transgender military ban reinstatement, the pushing of the Evangelical Christian right to discriminate in secular arenas, the embracing of virulent homophobes and their prominent positions in his cabinet and administration, the gutting of AIDS/HIV budgets to fund a racist border wall and many, many more actions by President Donald Trump that lead his critics to call Trump a homophobe and anti-LGBT.
Keep reading...Show less