Tag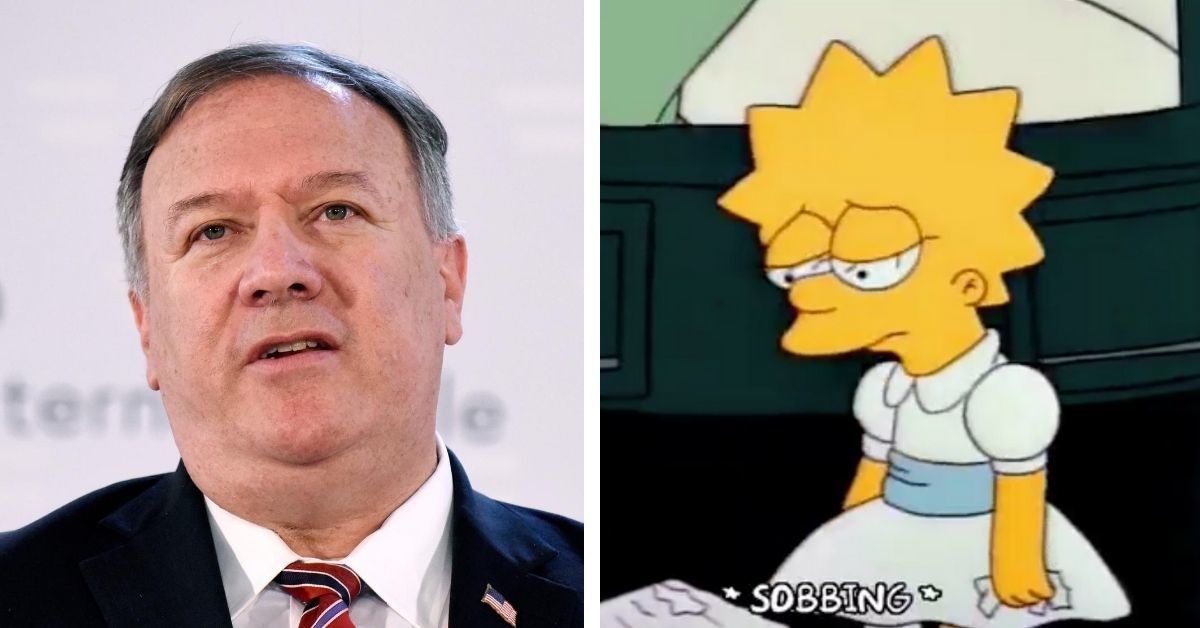 Thomas Kronsteiner/Getty Images; @mikepompeo/Twitter
The internet was collectively outraged on Wednesday, August 19, when Mike Pompeo, the U.S. Secretary of State, tweeted a GIF of Lisa Simpson crying and tearing papers, seemingly in response to a Democratic National Convention segment on domestic violence.
The video, which focused on Joe Biden's role in crafting the Violence Against Women's Act, featured many survivors of domestic violence endorsing the Democratic Presidential candidate.
Pompeo seemed to be mocking these survivors with his tweet.
Twitter didn't take kindly to our nation's top diplomat pocking fun at victims of domestic violence.
The nation is suffering through an unprecedented crisis and the Secretary of State is trolling libs with Simpsons GIFs.
Immature tweets is one thing almost everyone in the Trump administration has in common.
Many also felt they should let Pompeo know where this GIF came from.
At least the episode had a happy ending!
Mike Pompeo has made it clear how he feels about survivors of domestic abuse.
It would seem in his opinion, they need to stop whining and roll over so he and his boss can stay in power.