Tag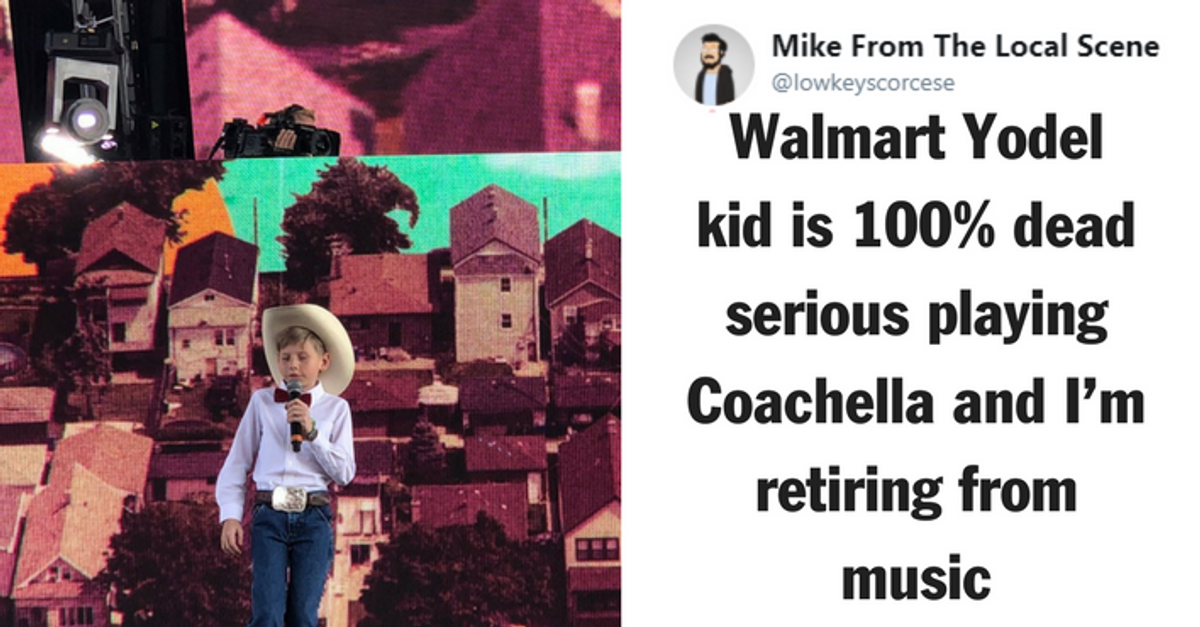 @CMBYNmafia/Twitter

Mason Ramsey, the yodeling Walmart 11-year-old taking the internet by storm headlined at Coachella ion Friday.
From internet sensation to headliner at one of the country's largest music festivals, Ramsey kicked-off the event by wowing concert-goers with his unique yodeling skills alongside DJ Whethan. Ramsey became a YouTube sensation when he was recorded yodeling in the aisles of Walmart in his hometown of Harrisburg, Illinois.
From Walmart, to The Ellen Show, Ramsey is taking the country by storm. The only thing he's missing is some lederhosen.
Twitter went wild over him, with some people even saying their lives "would never be the same."

"I just saw Walmart Yodel Boy perform at Coachella, my life is never going to be the same."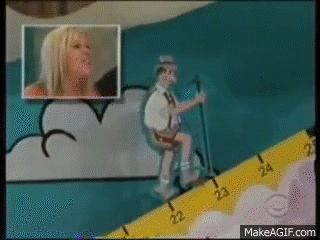 "5 minutes into @coachella and @whethanmusic brings out Yodel Boy!!!!!"

Even Justin Bieber got in on the action.
"@justinbieber@whethanmusic Jamming with yodel kid."

Then there's this lucky super fan.
"YODEL BOY I JUST MET HIM I'M CRYING REAL TEARS I'VE NEVER FANNED OUT BEFORE."

"From Walmart to Coachella, I see you yodel boy."

Maybe not the most, but probably the best.
"Yodel boy coming out for Post Malones set at Coachella is the most 2018 thing that will ever happen in 2018."

"After the yodel kid followed me D DM'd him to try and get him to come out as Whethans guest at Coachella. And it happened. Ur welcome everyone. I love u mason and I love the internet."

"The yodeling Walmart kid actually performed at Coachella today I'm f_cking DONE."

"Walmart Yodel kid is 100% dead serious playing Coachella and I'm retiring from music."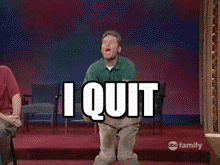 The Coachella Valley Music and Arts Festival is held every year in Indio, California. The multi-stage event draws thousands of people from all over the world, and showcases musical artists from nearly every genre—rock, india, EDM, and hip-hop—as well as art installations and sculptures. In 2017, Coachella grossed $114.7 in revenue and was attended by more than 250,000 people.
Since it first began in 1993 with a Pearl Jam concert, Coachella has blossomed into a diverse array of talent, setting up numerous stages with continuous line-ups of some of the world's most popular and up-and-coming artists. Concert-goers even have the option of camping at the site, making it a truly unique and artistic experience. In 2012, due to the surging popularity of camping, Coachella began offering convenient on-site facilities, including recycling, a general store, showers, mobile phone charging stations and an internet cafe with free WiFi.
Keep reading...Show less