marfan syndrome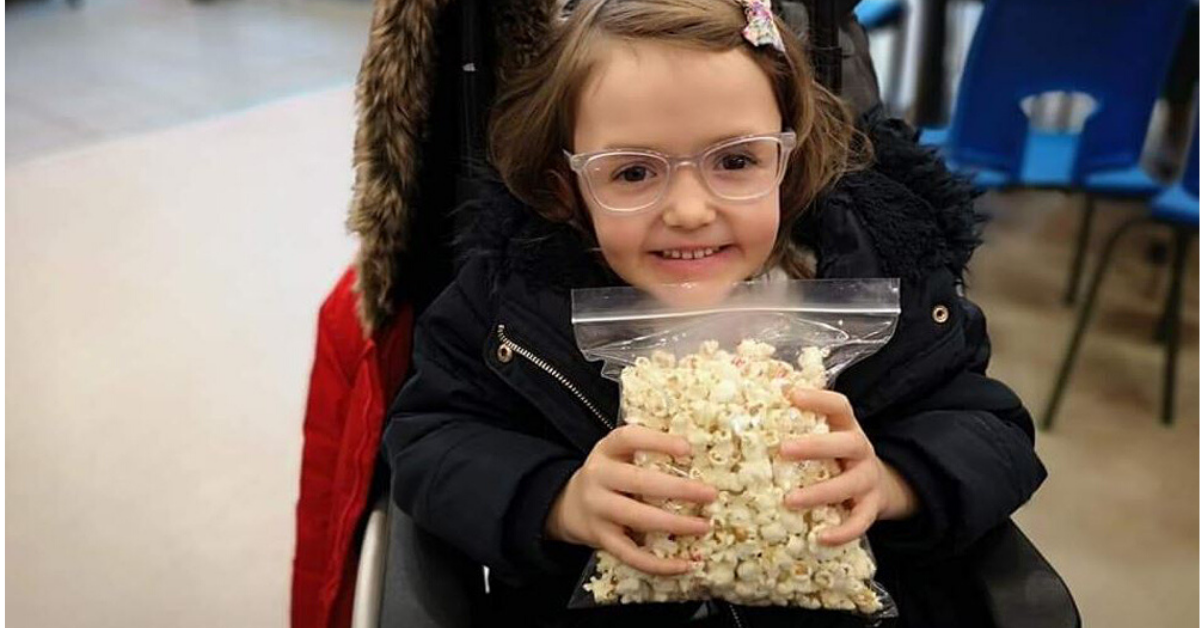 Kitty in her wheelchair (PA Real Life/Collect)
Amy O'Hara, a devoted mom has praised her optician for spotting a problem during her three-year-old daughter's eye test, leading doctors to diagnose a rare condition which could see her grow to "at least seven feet tall." O'Hara first noticed something was wrong back in 2017, when she saw her youngest child, Kitty, holding her new tablet above her head and looking up, in order to see it properly.
She had never witnessing this behavior before, despite having four older children, Amy took Kitty for a precautionary eye test – leading to a diagnosis of Marfan Syndrome, a connective tissue disorder.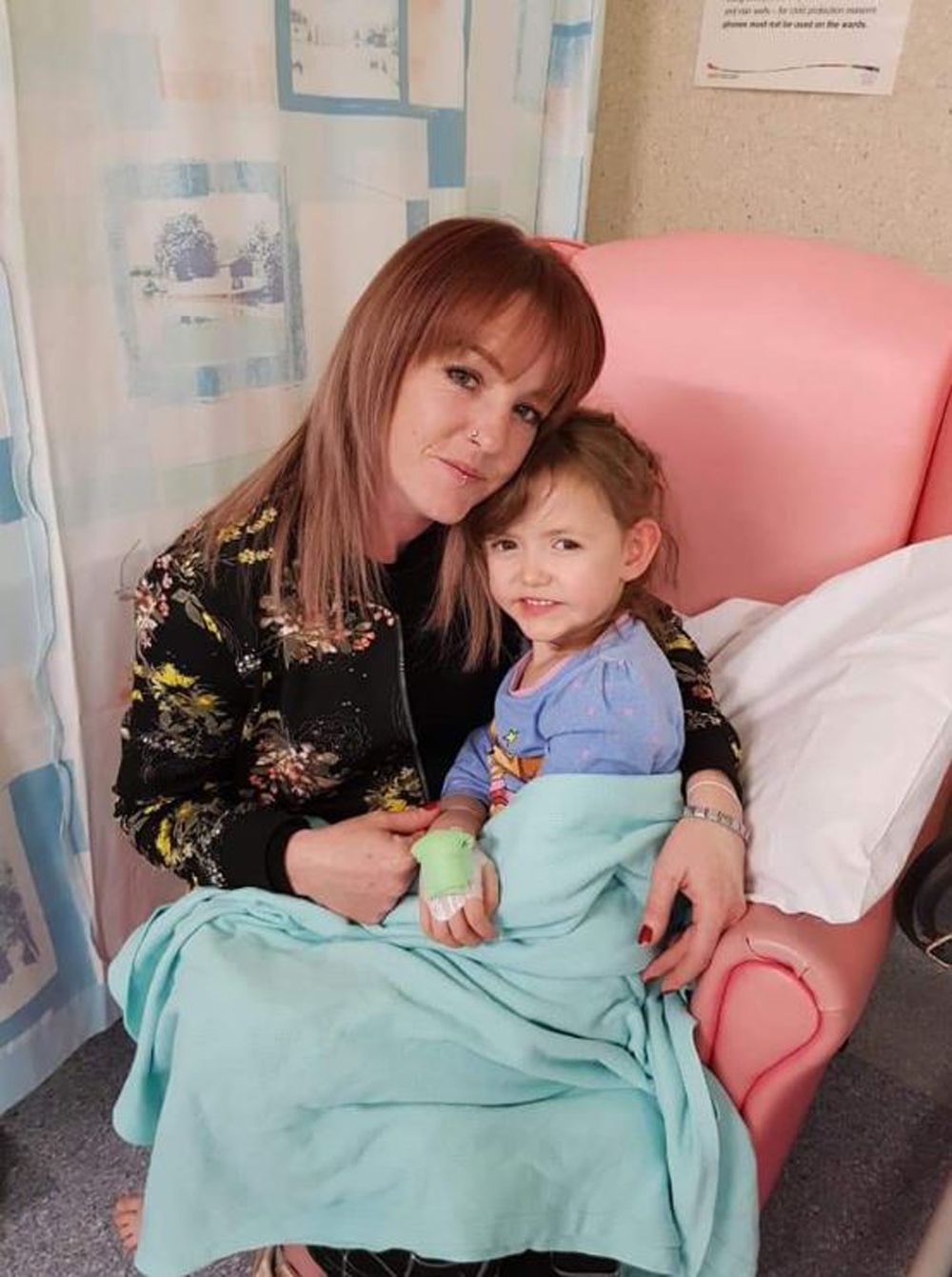 Amy and Kitty (PA Real Life/Collect)
"If Specsavers hadn't referred us to hospital, Kitty could be walking around with this ticking time bomb hanging over her, undiagnosed," O'Hara said.
The tablet that first alerted the watchful mum to Kitty's odd behavior was a present on her third birthday.
"Instead of looking at the screen properly, she would hold it above her head and look up at it, almost as if she had reading glasses on and was looking over them," she explained.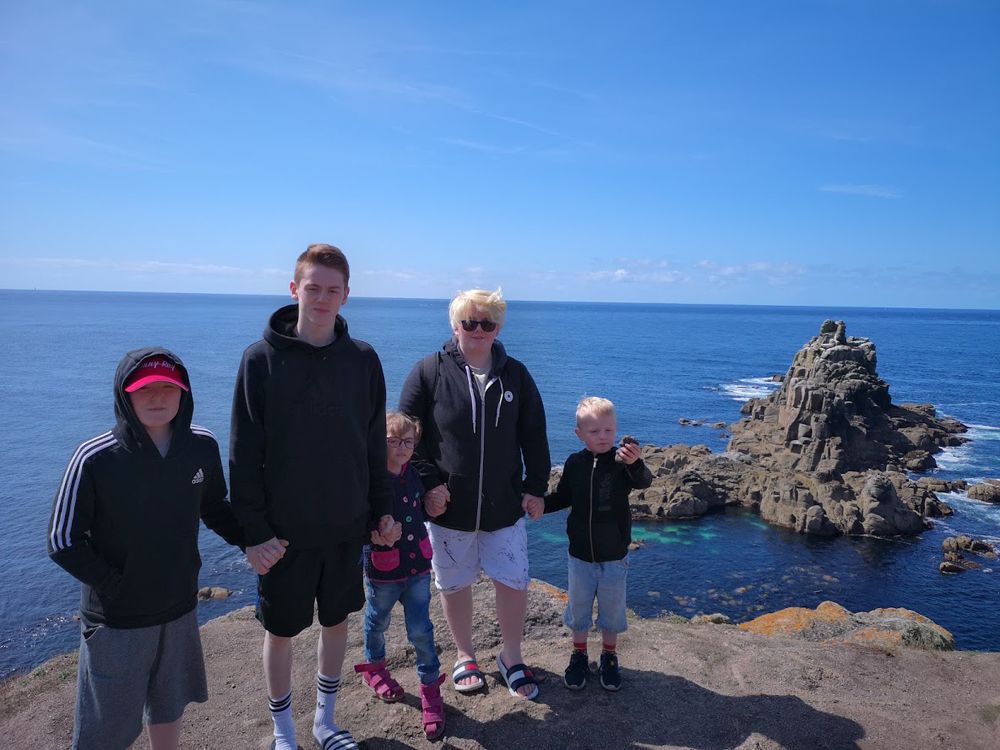 Sonny-Ray, Bailey, Kitty, Theo and Malachy (PA Real Life/Collect)
"I thought to myself, 'that's not right.' But I didn't panic, I thought it might be her adjusting to using the tablet instead of watching a telly or reading a book," she added.
But when Kitty's unique watching style continued after a month, Amy booked an appointment for her at their local Specsavers (opticians and glasses store), "just to be safe."
"I honestly thought she'd need a pair of glasses and that would be that," she recalled.
"But, as soon as the optician started looking into Kitty's eyes, I knew straight away something was wrong. It took much longer than it had on any previous visits with my other children," she added.
After examining her, the optician diagnosed Kitty with cataracts – when the lens becomes clouded – and referred her for an appointment at a specialist eye clinic.
"I'd heard of cataracts but never ever in a child," said Amy. "I thought it was an older person's disease."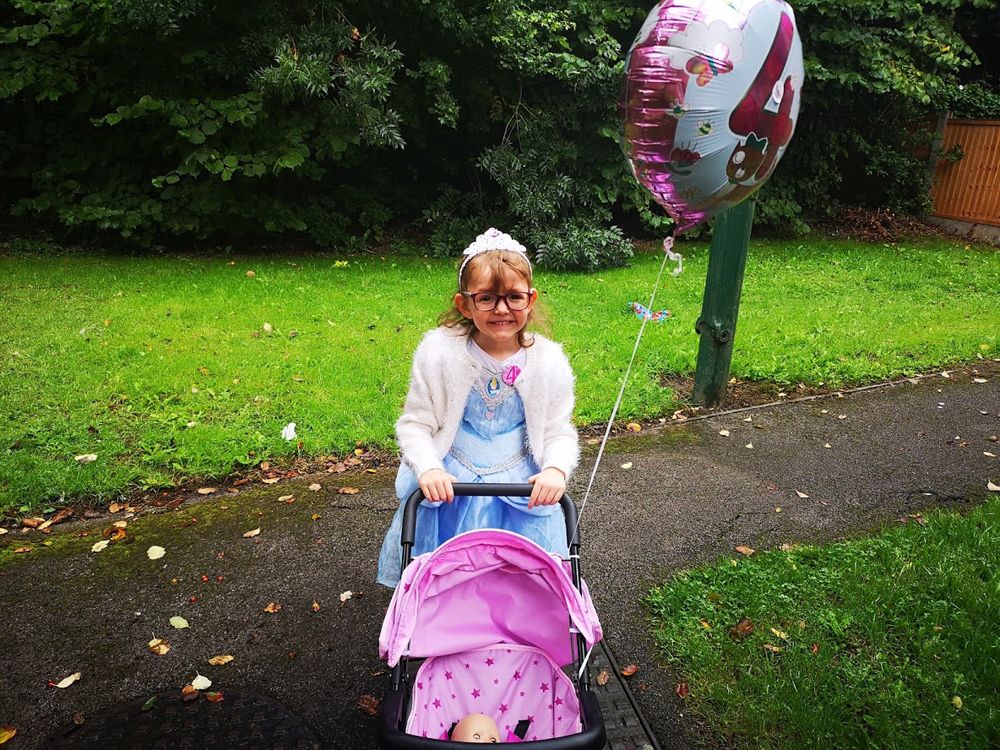 Kitty on her fourth birthday (PA Real Life/Collect)
"The thought of my little girl having an operation on her eyes was terrifying," she continued. "I just hoped and prayed that the initial diagnosis was wrong."
Two weeks later, at Nottingham's Queen's Medical Centre, the mom was told her daughter did not have cataracts, but what she had was even worse.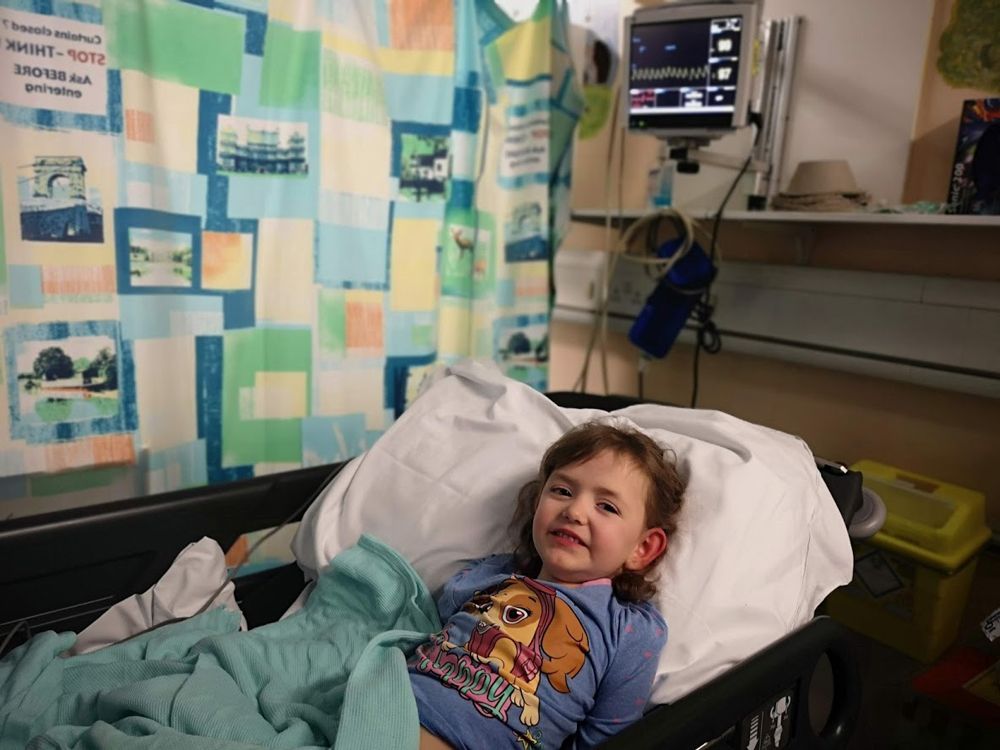 Kitty in hospital (PA Real Life/Collect)
After photographing Kitty's eyes, doctors discovered she had dislocated lenses in both, as a result of weak connective tissue.
"When the doctor told me it wasn't cataracts I let out a sigh of relief," Amy recalled. "But then he started asking other questions about Kitty, especially if she was tall for her age. I explained that she was much taller than her brother had been at her age."
"I even joked about being from an Irish family and that Kitty seemed to be the only one out of the lot of us destined to be tall," she continued. "I'm not sure why, but I also told him about her long fingers and thumbs, which was when I saw a change in his face and knew more bad news was coming. He told me he thought it could be a few things, but the only one that stuck in my head was Marfan syndrome – which is funny now, looking back."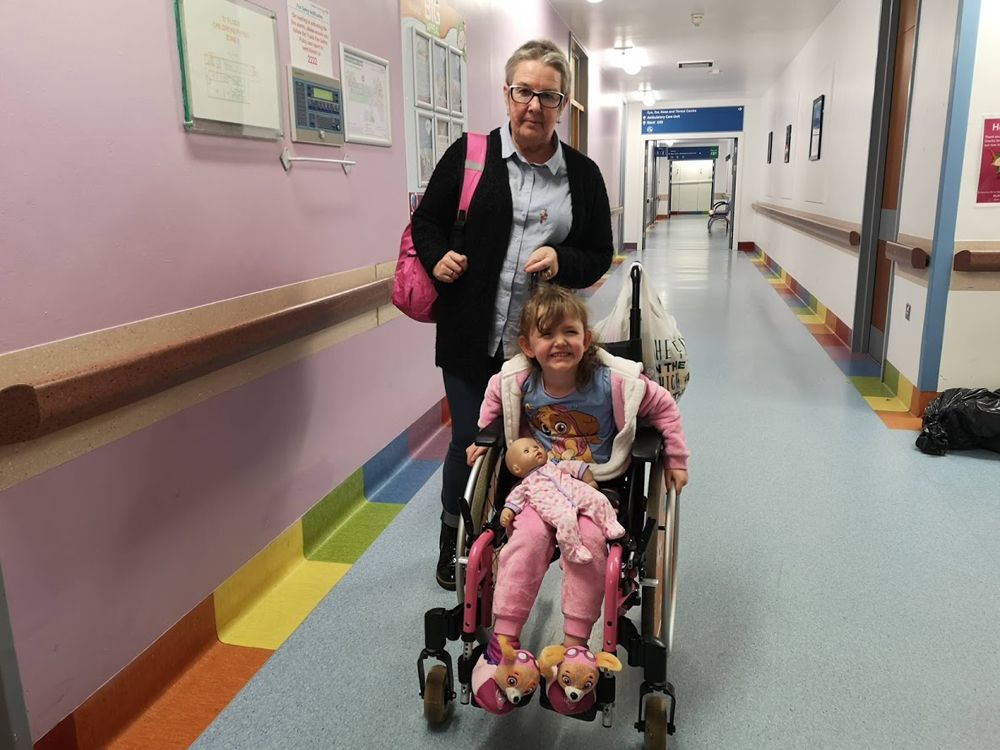 Nana Marie and Kitty (PA Real Life/Collect)
In January 2018, Kitty, who is now five, was booked in to see a rheumatologist – trained to detect and treat musculoskeletal disease – who examined her, observed her movements and performed an X-Ray on her spine. To Amy's shock they concluded that her large hands, feet and concave chest were all indicative of Marfan syndrome.
After that, she was referred to a cardiologist, or heart specialist, a month later for an echocardiogram, or scan of her heart, to check the condition of her main aorta artery – as Marfan can weaken its walls, leading to potentially fatal internal bleeding, known as an aortic aneurysm.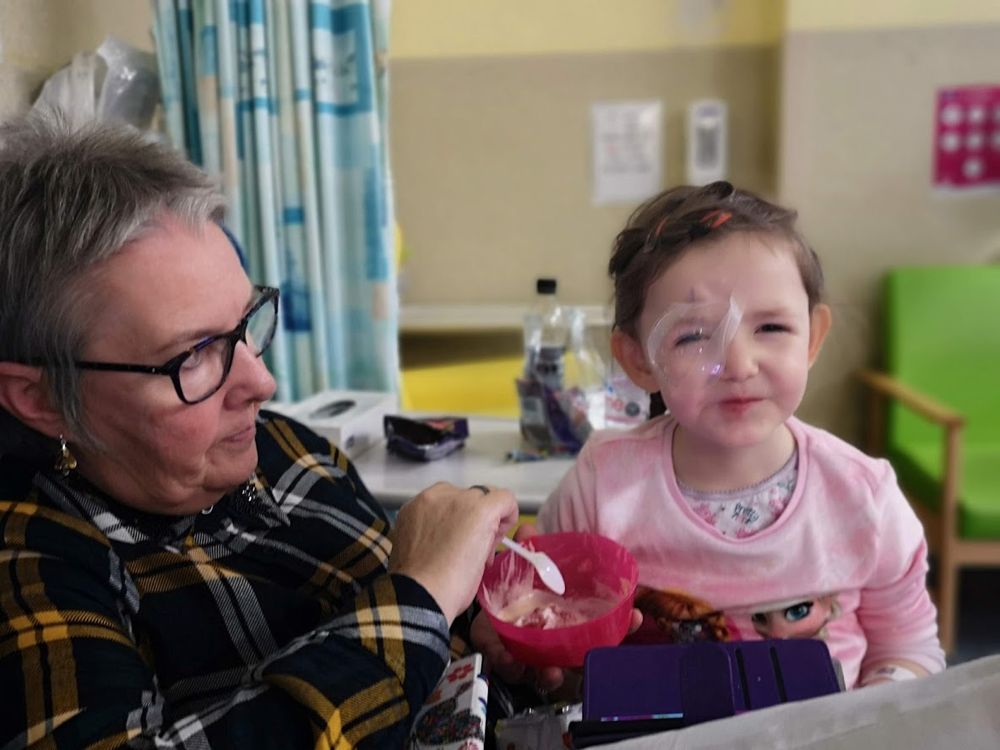 Nana Marie and Kitty (PA Real Life/Collect)
"I'd already scoured the web about Marfan by this point and I knew that heart complications were possible, but to hear it from the doctors themselves, I suddenly realized how serious this was," O'Hara said. "People say not to Google things, but knowledge is power and I'm glad I did, because it meant I could ask the right doctors the correct questions. It was really scary knowing the course of Kitty's future depended on the result of those tests, but we had also been waiting for the best part of a year and we wanted to move forwards. We were eager to have a conclusion and finally know what we were dealing with."
Four months later, in August 2018, the family were told for definite that Kitty had Marfan, as a result of a faulty FBN1 gene on chromosome 15.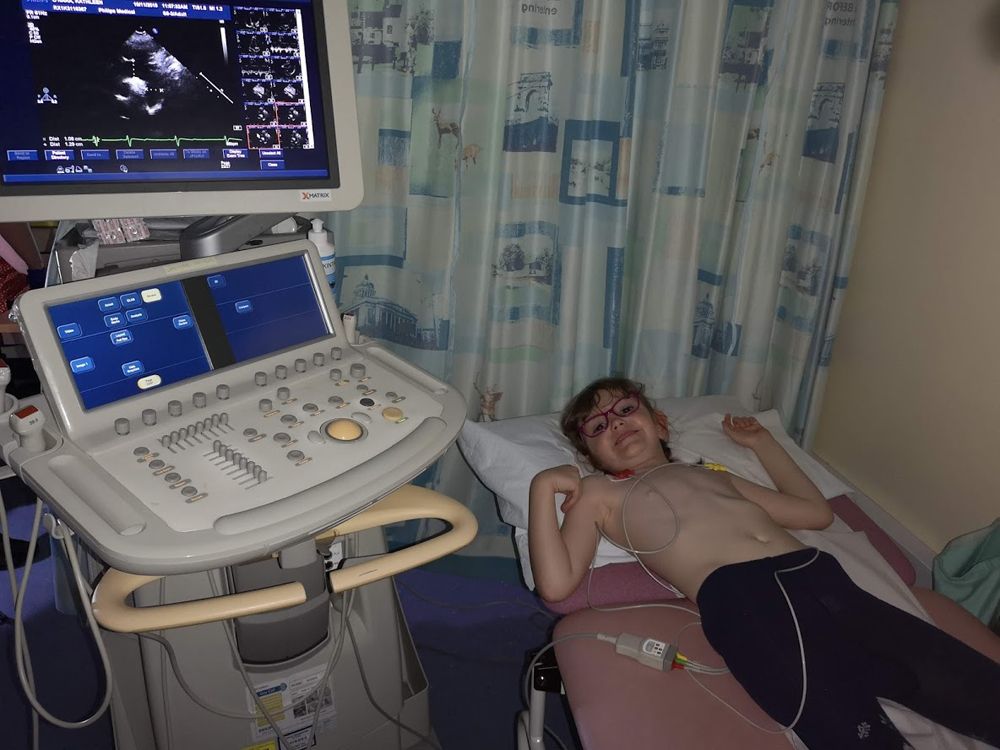 Kitty in hospital (PA Real Life/Collect)
While 75 percent of Marfan cases are inherited from a parent, according to the NHS, in Kitty's case the condition was not and neither her mom nor her brothers tested positive for it.
"It's just one of those unfortunate mutations that doesn't really have an explanation," she said. "Obviously I was disappointed to hear she had it, but now we could start to deal with the symptoms that doctors told us would come with the condition."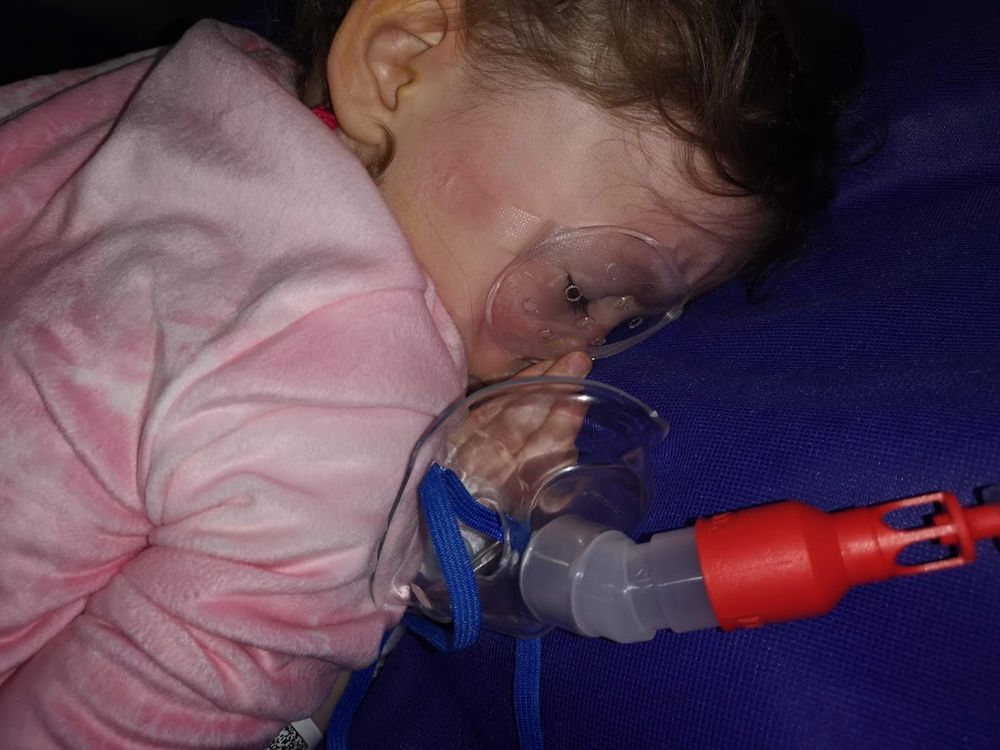 Kitty in hospital (PA Real Life/Collect)
"Her lungs are at risk of collapsing, she'll have joint pain all her life and her muscles will have to work extra hard because of her larger skeleton – which could see her reaching seven feet tall," she added.
But the biggest fear for Kitty's future health is the risk of having an aortic aneurysm.
To combat this, she has been put on beta blocker drugs usually used to treat high blood pressure, to slow the heart rate and reduce pressure on the aorta, minimizing the chance of damage. Kitty, who wears special orthopedic shoes, was also issued with a wheelchair at the end of 2018, as she can only walk for a few minutes before fatigue sets in.
"She's such a girly girl that in an ideal world, she'd have dozens of glittery, bowed shoes, but instead she has to wear her customized orthopedic ones," O'Hara explained. "But she's much happier in her wheelchair and from the moment she got it she was happy to ride in it."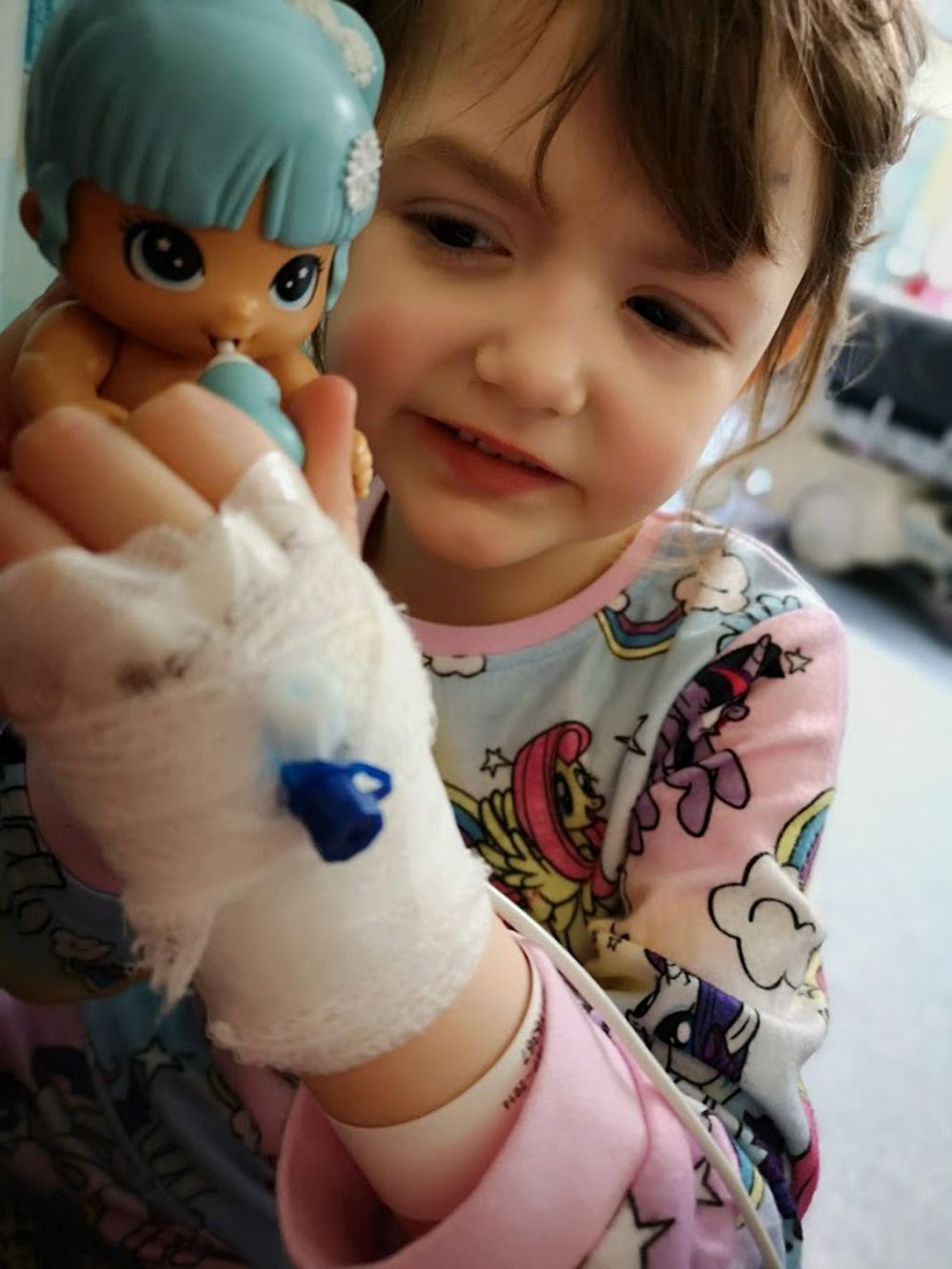 Kitty in hospital (PA Real Life/Collect)
"I can't help feeling guilty about all the times when she asked to be picked up in the past and just assumed she was being a mommy's girl, when she really was wiped out from her condition," she added.
Starting her foundation year at primary school last September, Amy admits she is worried about her daughter's future.
"The children all flocked around her at the start of the year, because of the wheelchair, and I think that threw Kitty a bit, as she doesn't like being the centre of attention," she said.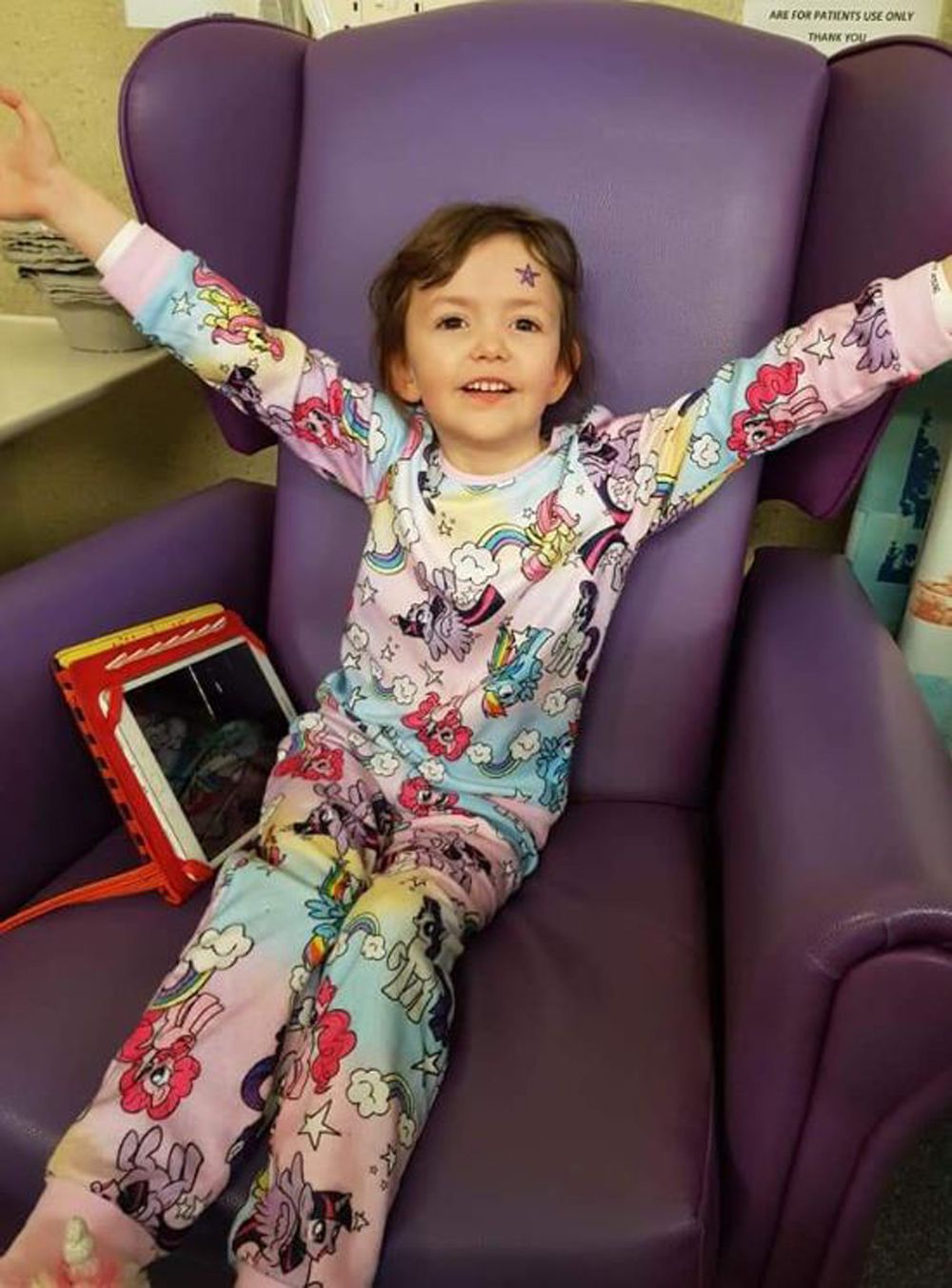 Kitty in hospital (PA Real Life/Collect)
"So I suggested they do a show and tell for the wheelchair and that did the trick. You know what children are like – once they've seen it and played with it once, then they're not fussed anymore," she continued. "At the moment, to look at, you'd think Kitty was just tall for her age – she's 117 cm (3.8 ft) when the average height for a girl of five is 109 cm (3.5ft) – but that is bound to change, especially when she hits puberty. The natural growth spurt that most people get in puberty will be worse for Kitty and she'll shoot up in height."
In December, Kitty had an operation at the Queen Medical Centre to remove her dislocated lenses and was fitted with contact lenses, which can be worn for a month before being changed at the local hospital.

"As you can imagine, anything to do with Kitty's eyes is a massive trigger for her and she was scared senseless – and still is – when it comes to changing the contact lenses," Amy said.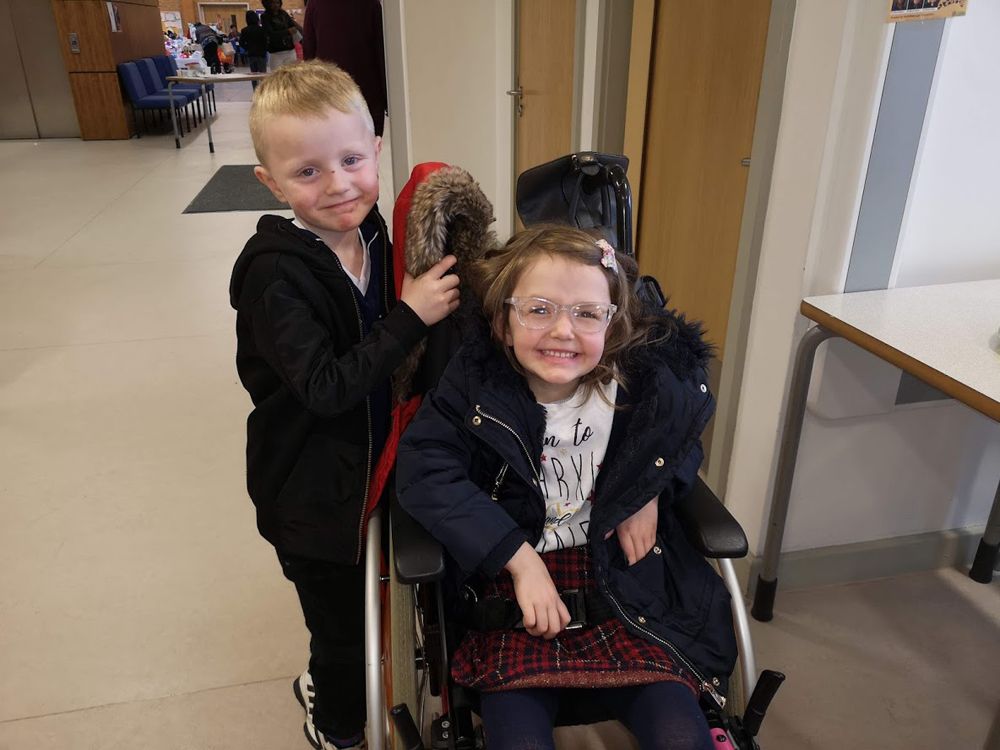 Malachy and Kitty (PA Real Life/Collect)
"It's been hell trying to get her to the appointments and it would take three of us to hold her down before we could get the lenses in," she added.
Given special glasses by the hospital as a back-up, Amy says they are the "thickest and heaviest" things she has ever seen, so Kitty only uses them in emergencies.
"She'll ask me, 'why do I have to wear these glasses?' and, 'why am I in a wheelchair?'" she said.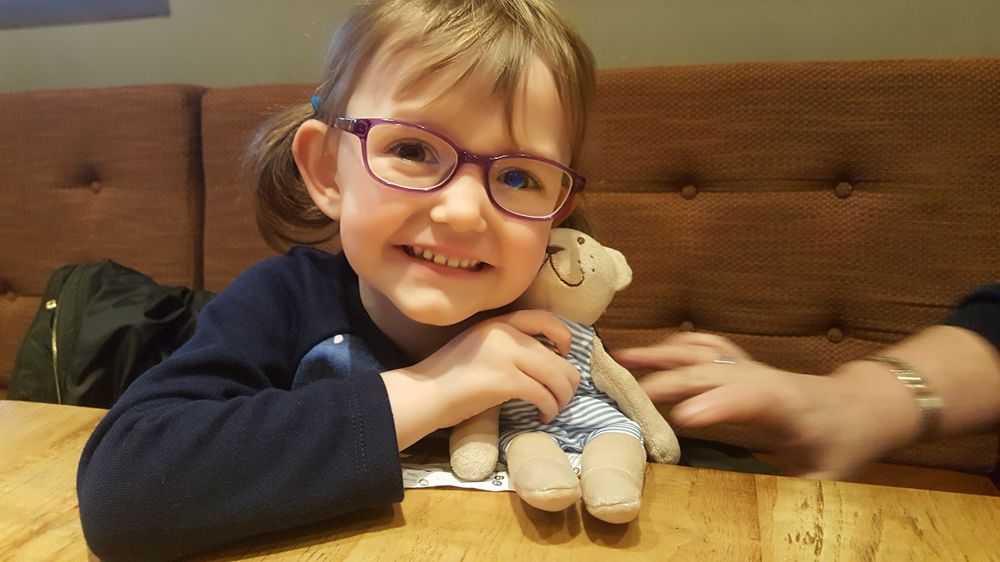 Kitty's eye test 'saved her life'l (PA Real Life/Collect)
"I explain to her that she has Marfan's syndrome and it means she's different to other boys and girls her age," she added.
Now O'Hara is hoping Kitty's story will lead to greater awareness of Marfan syndrome – which may have a reduced life-expectancy, but with the help of modern medicine the life-expectancy has increased for Kitty – and will encourage parents to get their children's eyes tested more frequently.
"There's so many people out there that don't know about Marfan syndrome and they, or their children, could have it," she said.
"Even if one person is diagnosed after hearing Kitty's story, it really will be amazing," she continued. "As for Kitty, the whole experience has had a lasting effect on her – and not all bad. She's always been a huge Nottingham Forest fan, and now she watch her favorite players running up and down the field clearly."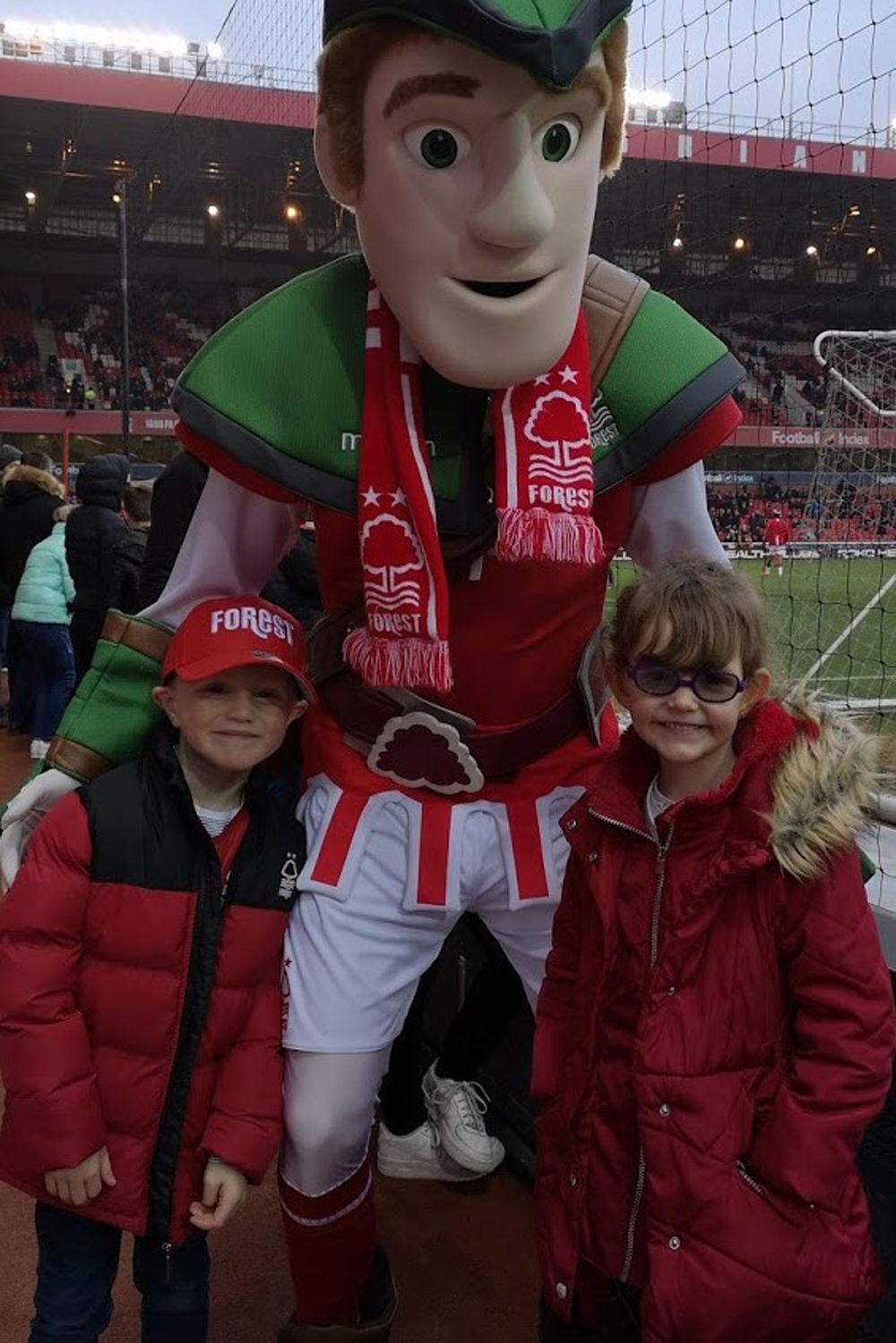 Malachy and Kitty at the footie (PA Real Life/Collect)
"And her number one wish now next to being a mommy is to become an eye doctor!" she said.
Keep reading...Show less