Tag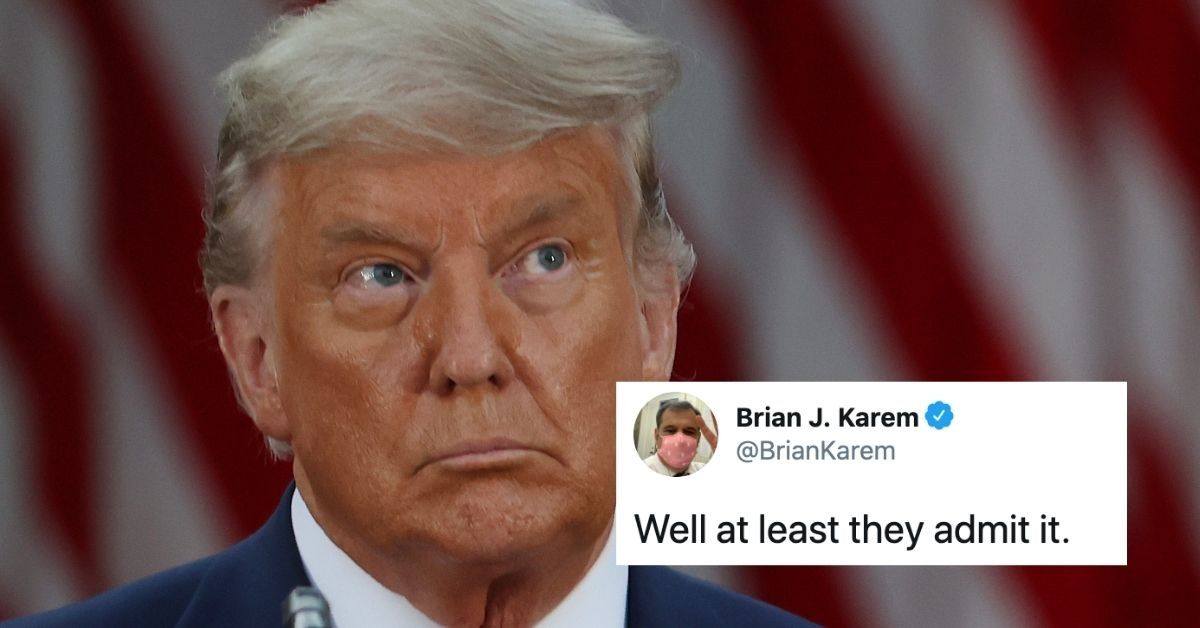 Tasos Katopodis/Getty Images, @BrianKarem/Twitter
President Trump's most die-hard supporters have been organizing a "March for Trump" in Georgia "to demand transparency and protect election integrity"―despite the fact that no evidence of any wrongdoing during the election has been uncovered in any state.
The President's fans shared a graphic for the march online and they were quickly ridiculed by Twitter, who noticed several prominent mistakes in the image.
Perhaps most obviously, they spelled the state's name incorrectly.
Others noticed that the image showed Georgia, a typically "red" state, going "blue" as if it was won by Joe Biden (which it was).
The President's supporters, like Trump himself, don't seem to sweat the details.
If these conservatives plan on influencing any Georgia natives, they seem to have started off on the wrong foot.
Most people have never even heard of, let alone visited a place called "Georiga."
Though recounts are still underway in Georgia due to the small vote margin between the two candidates, few election experts believe the process will sway the vote total in favor of President Trump.