Tag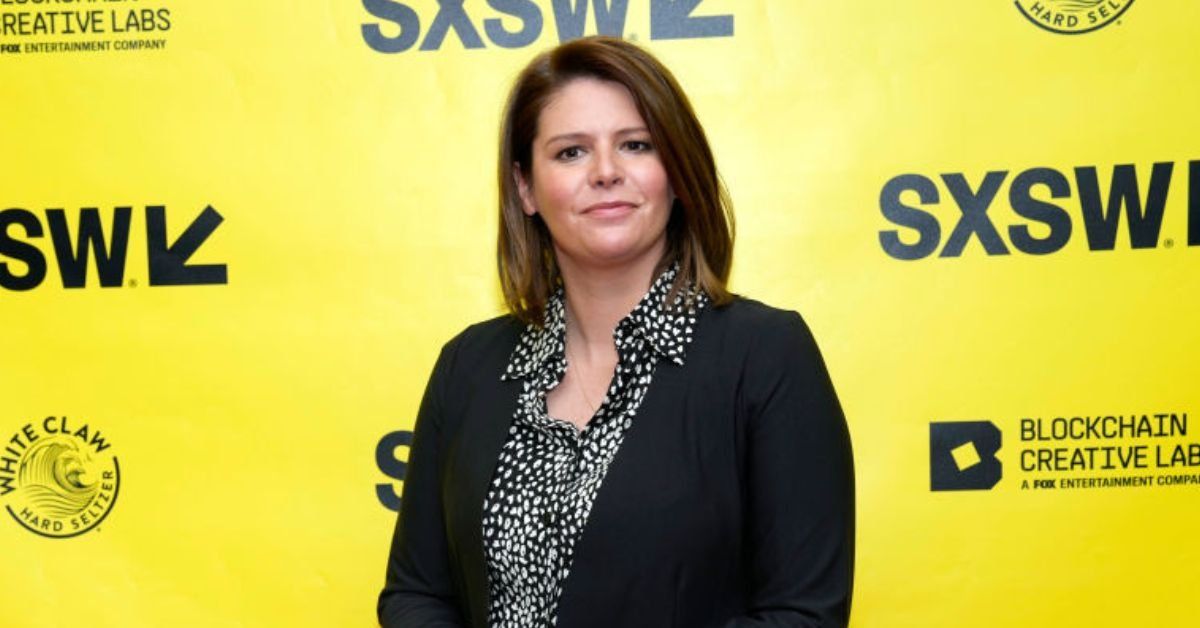 Ismael Quintanilla/Getty Images for SXSW
On March 1, CNN political correspondent Kasie Hunt had breaking news of her own to announce after she found herself giving birth to her baby girl on the bathroom floor.
In an Instagram post detailing the unexpected home delivery, Hunt said their daughter, Grey Hunt Rivera, was delivered by Hunt's husband, NBC News producer Matthew Mario Rivera, after 13 minutes of labor.
It seems Grey came into the world on her own terms, weighing 8 lbs., 4 oz. at birth.

"WELCOMING HERSELF TO THE WORLD," wrote Hunt.
"My husband @mattmrivera & I are thrilled to introduce our daughter, Grey Hunt Rivera—though really, she introduced herself."
"Grey was delivered by dad on the bathroom floor after 13 minutes of labor, before we even had time to dial 911, and 24 hours before she was scheduled to arrive via C section."
The accompanying carousel of photos showed the moment right after baby Grey made her dramatic entrance, with mom cradling her while sitting on the bathroom floor.
A second photo showed Hunt holding Grey in a hospital bed with Rivera by her side.
The third and final photo is of the couple's first child, three-year-old Mars, sneaking a peek at his new little sister for the first time.
Here is the post.
She gave a special shout-out to the District of Columbia fire and emergency medical personnel for providing assistance.
She concluded the post with:

"We are so thankful for the @dcfireandems team who talked us through the incredibly intense moments before she took her first breaths, and who arrived within minutes to bring mom and baby safely to the hospital."
"Big brother Mars could not be more proud, and we couldn't be more excited for life as a family of four."
Social media users were ecstatic over the news and flooded the post with cheers.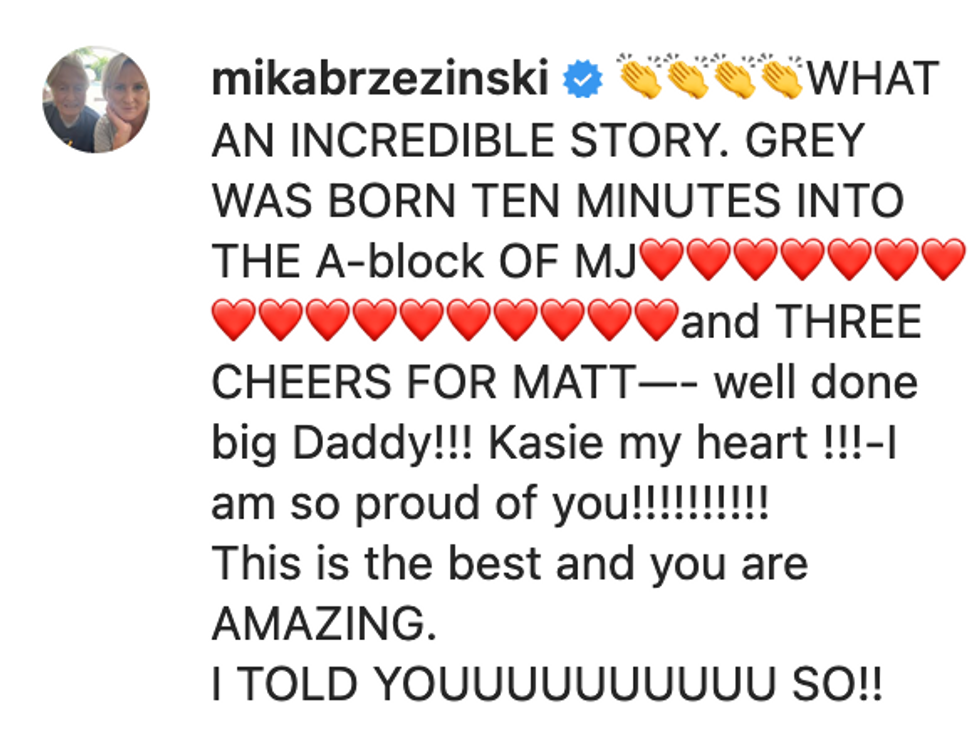 @kasie/Instagram

@kasie/Instagram

@kasie/Instagram

@kasie/Instagram

@kasie/Instagram

@kasie/Instagram

@kasie/Instagram

@kasie/Instagram

@kasie/Instagram
In an exclusive interview with PeopleMagazine, Hunt said:

"Grey is already showing us her independent streak."
"We were expecting her to arrive via a scheduled C-section on Thursday morning. She had other plans!"
"We're so excited about life as a family of four — and reminded it's going to be that much more unpredictable!"
Hunt also spoke to the magazine while she was still pregnant in December about how her son Mars was already looking forward to being a big brother.
"For Halloween, he insisted that the baby have her own pumpkin."
"When we were decorating for Christmas, he asked me to put up a stocking for 'baby sister.'"
Hunt met Rivera while they both worked for NBC News in Washington. They married in 2017 at Shenandoah Woods in Stanley, Virginia.

In October 2021, Hunt successfully underwent a four-hour surgery to remove a benign brain tumor.
She became aware of her diagnosis after being hired by the now-shuttered CNN+ to be its first hire as the anchor for The Source with Kasie Hunt in addition to serving as Chief National Affairs Analyst.