Tag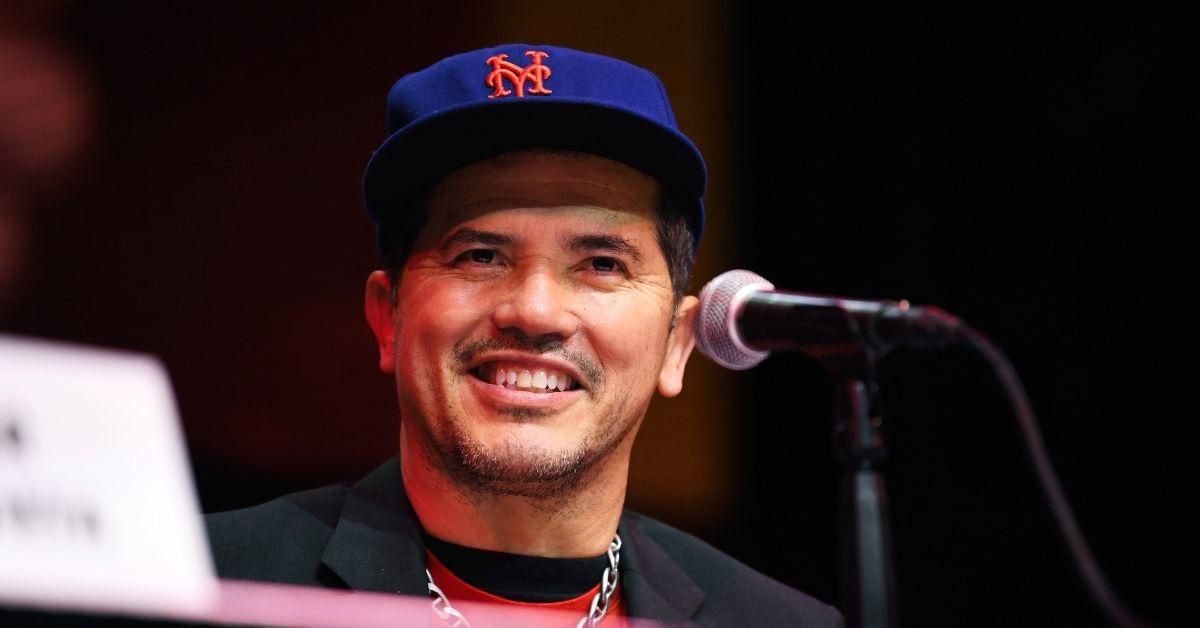 Chelsea Guglielmino/Getty Images
Actor John Leguizamo opened up about his challenging road to a successful Hollywood career as a Latino during a Seen interview series discussion with the Academy of Motion Picture Arts and Sciences.
The Colombian-born actor who grew up in Queens, New York, told Seen host Nick Barili that he avoided the sun "for years" to stay light-skinned in an attempt to increase his chances of getting cast in roles.
The Encanto actor admitted he "benefitted from being light-skinned."
He also acknowledged the evident "colorism in Hollywood too," as well as within the Latin community.
"I stayed out of the sun so I could work," he said.
"I definitely would not go in the sun for years. It was a conscious thing because I could work. And all the Latinos that made it so far, a lot of them were all light-skinned."
"What happened to all the Afro-Latinos and the majority of indigenous Latinos? They don't get a shot, you know".
"So, there's a lot of things we got to deal with in Hollywood, and we got to fix, and we got to speak out and we got to speak up."
You can watch his interview, below.

John Leguizamo - Episode 1 | 'SEEN' with Nick Bariliyoutu.be
After landing the role of Luigi Mario in the 1993 video game adaptation Super Mario Bros., Leguizamo started gaining recognition and more momentum with work.

That same year, he earned praise for his performance as Benny Blanco in Carlito's Way.

Two years later, he nabbed his first Gloden Globe Award nomination for Best Actor in a Supporting Role for his performance in 1995's To Wong Foo, Thanks for Everything! Julie Newmar.

Leguizamo became privy to the "disadvantages as a Latino" early on while he was attending NYU's Tisch School of the Arts.
"Here I am in NYU, an A student. I had fixed my accent a lot by this point," recalled the 57-year-old.
"And all the white kids in my class were going to five auditions a day. I was going to one every five months and I was like, 'Wait a minute, I'm working as hard as they are. I got better grades."
"And then I realized, 'Oh my god, I don't have the same opportunities as they have.' And I realized that it wasn't an equal playing field. It just was never going to be. And it disillusions you."
The A.Frame noted that Latinos and Hispanics, who make up nearly 1 in 5 of the U.S. population, were frequent moviegoers. However, that was not reflected by what was represented on the screen.
USC's Annenberg Inclusion Initiative looked at 1,300 top-grossing films from 2007 to 2019, and the results showed:
"Seven percent of films from 2019 featured a lead/co-lead Hispanic/Latino actor, with 3.5 percent of leads/co-leads who are Hispanic/Latino across the 13 years. Hispanic/Latina girls/women only made up 1.9 percent of all leads/co-leads across 1,300 films."
Leguizamo added:

"So not only are we invisible, but when we are seen, it's a negative portrayal. Things are improving. I think COVID made us really look at ourselves in America."
"Black Lives Matter was a huge awakening for America, a reboot for America to look at themselves and see what's going on. I think everybody's trying to do the right thing and hire many more people of color."
"What I want to see, I want to see 20 percent of the roles in front of the camera and the crew. I'm not asking for extra. I just want what's due to us."

He hopes to be an inspirational role model in the future by running for Governor of the Academy.
"You have to step up and make a change and change it from within," he said. "I feel like if you've achieved a certain amount of success, it's your duty to give back."
He continued:

"You can't be an ostrich and stick your head in the sand and pretend it's not happening, not existing. I don't. I'm just too socially conscious, and I feel like I had to fight to get here, and I've earned the scars and the wounds, and I want to talk about how I had to fight to get here."
"I don't want any kid to go through what I went through. I don't want any Latin kid to go through what I went through. I don't want any white kid, Black kid, Asian kid [to go through what I went through]."