jena malone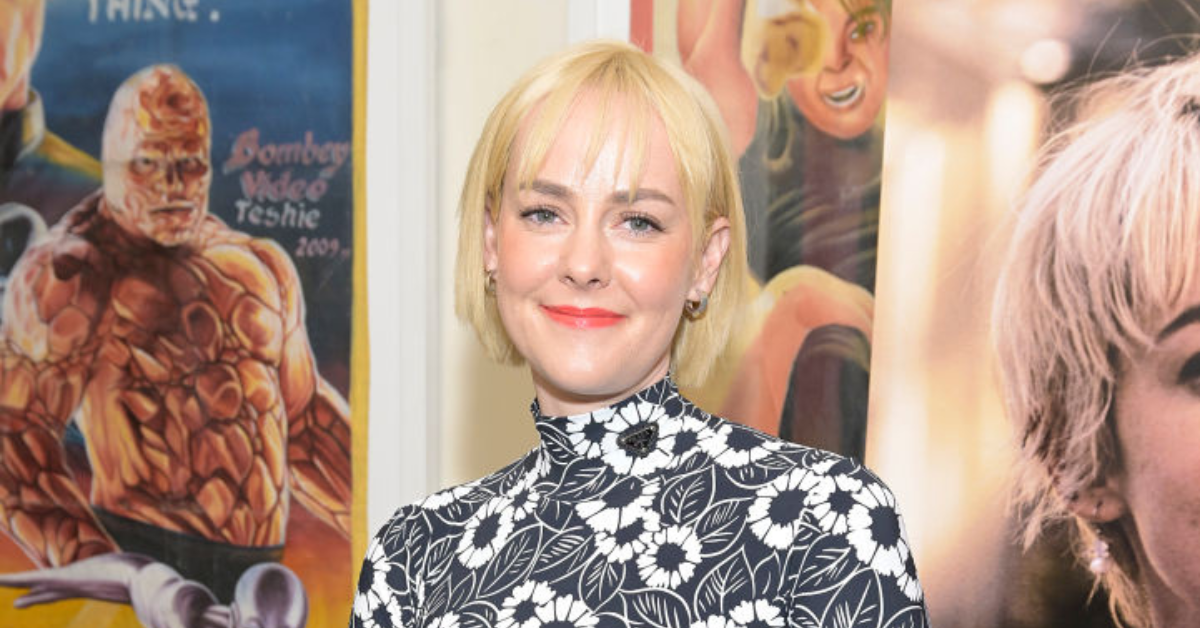 Michael Tullberg/Getty Images
*The following article contains discussion of sexual assault.
On Tuesday, actor Jena Malone revealed that she was sexually assaulted by a coworker while filming The Hunger Games. Malone opened up in a heartbreaking Instagram post, sharing she's "worked very hard to heal and learn through restorative justice" and "how to make peace" with both the person who violated her and herself.
Malone, who starred as Johanna Mason in all four Hunger Games films, shared she was "full of gratitude" for her role in the franchise and for the people she "became close with."
The caption accompanying a photo of Malone in a field in France's countryside began:
"trigger warning-"
"This photo was taken right after I wrapped 'Mocking Jay Part Two' and I had to say goodbye to everyone on set. We were shooting in a beautiful estate in the countryside of France and I asked the driver to let me out in this field so I could cry and capture this moment."
"Even tho this time in Paris was extremely hard for me, was going thru a bad break up and also was sexually assaulted by someone I had worked with, I was so full of gratitude for this project, the people I became close with and this amazing part I got to play."
She continued:
"A swirling mix of emotions I'm only now just learning to sort thru. I wish it wasn't tied to such a traumatic event for me but that is the real wildness of life I guess. How to hold the chaos with the beauty."
"I've worked very hard to heal and learn thru restorative justice, how to make peace with the person who violated me and make peace with myself."
"It's been hard to talk about 'The Hunger Games' and Johanna Mason without feeling the sharpness of this moment in time but I'm ready to move thru it and reclaim the joy and accomplishment I felt."
Malone finished:
"Lots of love to you survivors out there. The process is so slow and non linear."
"I want to say I'm here for anyone who needs to talk or vent or open uncommunicated spaces within themselves. Please DM me if you need a safe space to be heard."
You can view the full post below.
Willow Shields, who played Primrose Everdeen in The Hunger Games, commented on Malone's post:
"This post has me at a loss of words. I understand and I hope that though the process is so slow you are okay Jena."
@jenamalone/Instagram
Many others commented on the post, thanking Malone for her bravery and for discussing the reality of being a sexual assault survivor.
@jenamalone/Instagram

@jenamalone/Instagram
@jenamalone/Instagram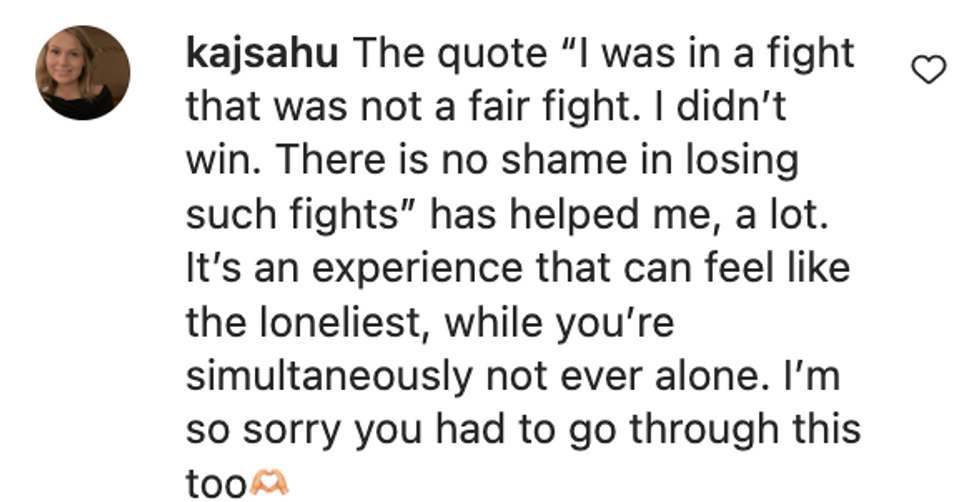 @jenamalone/Instagram
@jenamalone/Instagram
@jenamalone/Instagram
@jenamalone/Instagram
@jenamalone/Instagram
@jenamalone/Instagram

@jenamalone/Instagram

@jenamalone/Instagram
Malone responded to a comment that said, "And unfortunately whoever violated you got to walk away with no repercussions."
Malone explained:
"No, that's not true. I used restorative justice to allow healing and accountability and growth with the other person. It was a hard process but one I believe truly helped me move thru some of the hardest parts of the grief."
Restorative justice is a practice in which the victim and offender meet and discuss the harm done, prompting the offender to acknowledge accountability and work to repair what is possible.
She further explained she's not "quite ready" to elaborate on her process, but she did a lot of online research. She wanted to focus on her own healing and have the other party involved versus "cancelling" them or relying on the criminal justice system.
Malone finished:
"It all lead me to using restorative justice, basically a system of repairing harm, to speak to the other party involved and make requests of my healing journey and really just be heard."
"It wasn't perfect and I'm sure I could have used the help of the many teachers out there who practice restorative justice in meditation settings. I felt I needed to do it alone I guess."
***
If you or someone you know experienced sexual assault, help is out there.
You can reach the RAINN National Sexual Assault Hotline by calling 1-800-656-4673, use their Live Chat tool: https://www.rainn.org/get-help, or visit the National Sexual Violence Resource Center's website.
In Canada, help is available through the Ending Violence Association of Canada website.
International resources can be found through the Rape Crisis Network Europewebsite.
Keep reading...Show less