Tag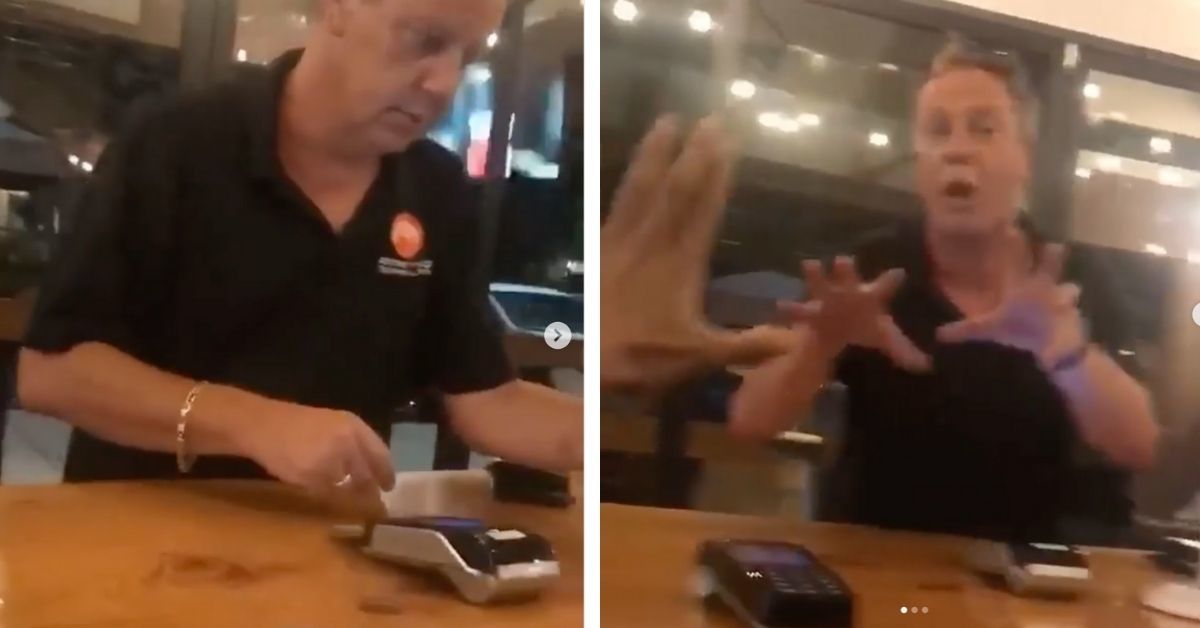 beccahhrose/Instagram
A CEO in Fresno, California is being denounced online after he was captured on video going on a drunken, racist rant.
Bartender Rebecca Hernandez captured video of the man, who claims to be Jason Wood, CEO of the digital marketing firm Actionable Insights.
In her caption, she told the story of how Wood refused to wear a mask and became progressively more inebriated.
In the video, Wood becomes aggressive and begins throwing racial slurs around when he's asked to pay his tab.
At one point, Wood exclaims:
"You're a dark-haired dumbass, sand-n****r motherf*cker."
When Hernandez calls security, Wood says:

"I'm leaving, don't worry about me. Don't worry about me, Saudi Arabia."
Hernandez then asks Wood what he means, to which he responds:

"You're f*cking stupid like they are."
When the bartender notes Wood is going to end up on the internet, he claims:

"No honey, I drive the internet."
Wood later told the Sacramento Bee that he had "blacked out" and regretted what he said.

"I feel awful about the whole thing. We had seven or eight beers."
"It knocked me out. I don't remember any of that."
"When I saw the video, my jaw just dropped."
"I was a jerk."
Many online weren't assuaged by Wood's excuses.
People on Twitter called for Wood to face consequences for his racist rhetoric.
Finally, Actionable Insights announced Wood would be resigned from his position at the company.
Having a few drinks is never an excuse for racist behavior. And there is nothing in alcohol that makes someone suddenly favor racial slurs over other profanity or objectionable comments.