Tag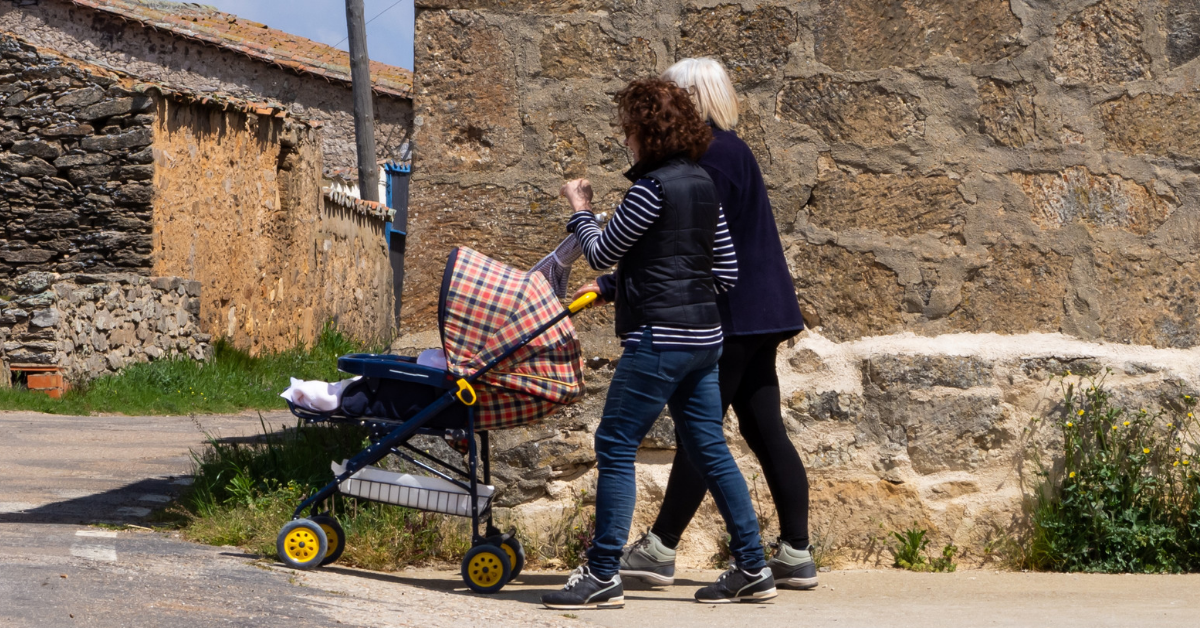 Ana Maria Serrano/Getty Images
Sinéad Deevy is from Ireland. Her wife, Kashka Sankowska, is from Poland.
The couple called Ireland home.
But the couple's daughter, Sofia, is from nowhere thanks to Deevy and Sankowska's home countries refusing to grant her citizenship. The country where Sofia was born, Spain, was not a possibility as well.
The couple lived in Ireland, but left to pursue affordable in vitro fertilization in Sankowska's Polish homeland. But the couple intended to return to Ireland after successfully having a child.
After several years of trying, the couple decided to have the procedure done in Spain. It was in that country Sankowska became pregnant in 2017. In 2018—a few months before Sofia's birth—Deevy and Sankowska wed.
After Sofia's birth, the parents applied for Irish citizenship for their daughter so they could finally return home. But their application was denied.
The couple then tried to gain Polish citizenship for Sofia. But citing the same-sex parents listed on Sofia's birth certificate, Poland's laws dictated the request also be denied.
Poland will not recognize Sofia's birth certificate as a valid document.
As a last resort—as neither parent has Spanish citizenship—the mothers asked Spain to recognize Sofia's birthright. While the country didn't outright refuse, the women were told the process could take 4 years because the women are a same-sex couple.
Unable to afford to live in Spain any longer, the women returned to Poland.
But Sankowska told The Irish Times:
"There is a strong anti-gay movement supported by the current government."
"We wouldn't be openly affectionate on the street with each other, especially when Sofia is with us. We would definitely be scared."
Deevy said:
"We only left Ireland on a temporary basis, we had never thought of moving away permanently."
"Kashka lived in Ireland for over 10 years… Right now we feel we've been abandoned with no support from the Irish Government. Our daughter is stateless, she doesn't exist."
The Irish Department of Foreign Affairs (DFA) countered to the The Irish Times in an official statement that anyone born outside Ireland is an Irish citizen if born to an Irish-born, Irish citizen parent.
But according to the 1956 Irish Nationality and Citizenship Act, they will only recognize the woman who gave birth as the mother of a child, despite Deevy being listed on Sofia's birth certificate.
Sofia is 15 months old now and the women have asked the Irish government to issue an emergency passport for Sofia so they can come home and make the case for her citizenship in Ireland.
Deevy stated of her homeland:
"The Irish public believes all gay people have the same rights as straight people now, but we don't."
"Nobody asks any questions to straight couples when their children are born abroad to an anonymous donor."
In February 2019 the couple received a letter from the Department of Foreign Affairs passport office which stated Sofia's birth mother was not Irish, so Sofia was not an Irish citizen. The letter cited the 1956 Irish Nationality and Citizenship Act which states:
"a parent is understood to mean either the 'mother' or 'father' of the child."
"For the purposes of Irish law, the mother of a child is the person who gives birth to the child or a female adopter of the child."
Because Deevy is on Sofia's birth certificate and not required to adopt her own daughter, current Irish law won't recognize her status as Sofia's mother.
Deevy told The Irish Times:
"Was the same-sex marriage referendum just a publicity stunt? There's no equality in this."
"We're speaking to you not only [on] behalf of ourselves and our families but on behalf of the whole LGBTQ community in Ireland and outside of Ireland."
Hopefully the family gets resolution soon and is able to return home.
Because of advancement in LGBTQ equality allowing same-sex couples to be listed on their child's birth certificate, situations like this are occurring.
That's one step forward and two steps back for true equality.
The book Ireland Says Yes: The Inside Story of How the Vote for Marriage Equality Was Won is available here.
******
Have you listened to the first season of George Takei's podcast, 'Oh Myyy Pod!'?
In season one we explored the racially charged videos that have taken the internet by storm.
We're hard at work on season two so be sure to subscribe here so you don't miss it when it goes live.
Here's one of our favorite episodes from season one. Enjoy!
Keep reading...Show less