hurricane dorian evacuees
Jermaine Bell wanted to help people who have been forced to leave their homes (Lauren Creech/PA)
A six-year-old boy from South Carolina used money he had been saving for a trip to Disney World to buy hotdogs for evacuees fleeing Hurricane Dorian.
Jermaine Bell, who celebrates his seventh birthday on Sunday, wanted to use the money to help those who have been forced to leave their homes as the storm intensifies along the South Carolina coast.
He told the PA news agency: "I wanted to help people. To me it is important to be really nice. So I bought hotdogs, and chips and water for the people leaving their homes."
He said he "lost track" of the number of people he had helped.
"I just wanted them to have something nice while they were on the way to where they were going," he added.
His mother, Lauren Creech, said the family had been "overwhelmed" by the response to Jermaine's act of kindness.
She said: "There is so much negativity in the world, it's good to see so many people appreciating something nice."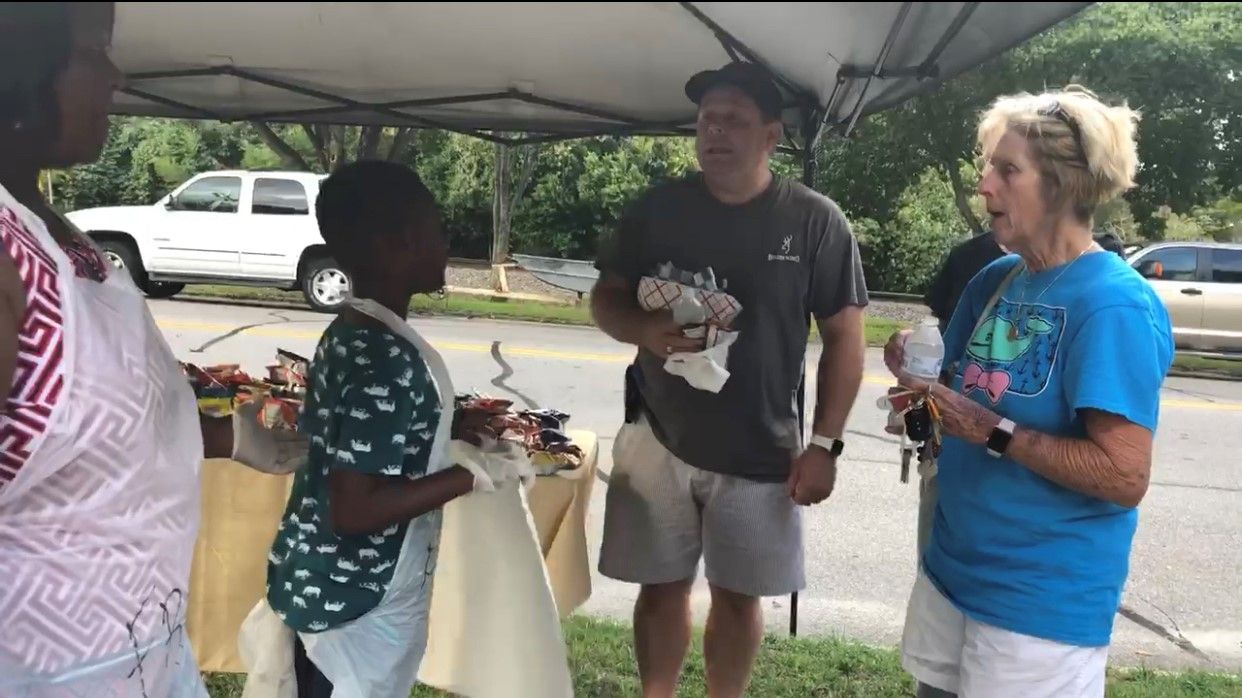 Jermaine speaking to a couple who had left their home (Lauren Creech/PA)
Jermaine said he hoped he would get to Disney World eventually.
"That's what I'm hoping. I really want to see Simba in the animal kingdom," he said.
Storm Dorian has been described as "apocalyptic" as it left a trail of devastation in the Bahamas. At least seven people are reported to have died.
The category two storm hit the American coast at around 7am Wednesday morning, and will continue towards Virginia throughout the week.
Keep reading...Show less