Tag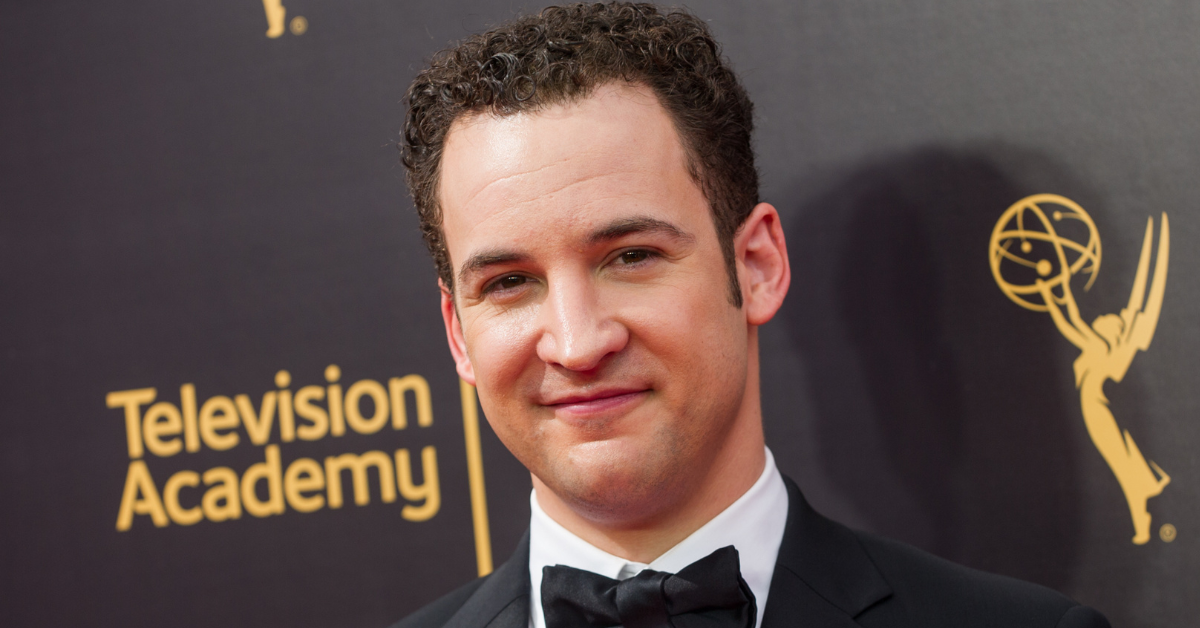 Emma McIntyre/Getty Images
"Boy Meets Congress"?
If you're a millennial and you want to feel really old, here's some news for you: Cory Matthews from Boy Meets World is all grown up and running for Congress. Or at least the actor who played him, Ben Savage, is.
Savage announced his 2024 for the House of Representatives in the 30th District of California, currently held by Democratic Representative Adam Schiff, who is stepping down from his seat to run for Democrat Dianne Feinstein's Senate seat in 2024.
Savage announced his Congressional bid in an Instagram post yesterday, seen below.
In his Instagram caption, Savage described what has inspired him to run for Schiff's seat:
"I'm running for Congress because it's time to restore faith in government by offering reasonable, innovative and compassionate solutions to our country's most pressing issues."
"And it's time for new and passionate leaders who can help move our country forward. Leaders who want to see the government operating at maximum capacity, unhindered by political divisions and special interests."
Savage also called out his union membership and his family's tradition of "unwavering service to our country and community" as motivators for seeking office.
Like his brother, The Wonder Years star Fred Savage, Ben Savage is best known as a child actor. He headlined the millennial touchstone Boy Meets World from 1993 to 2000.
But he also studied political science at Stanford University, and interned for long-running Republican Senator Arlen Specter in 2003.
Don't worry, Democrats—that Republican pedigree hasn't translated into Savage's own political views. He is running as a Democrat on a platform that includes expanding resources for veterans, psychological evaluations of police officers, and solutions for California's staggering housing and homelessness crises.
On social media, many people were overjoyed to hear that Savage was entering national politics, even if it did make some feel a bit long in the tooth.

\u201cYeah.\n\nThis doesn't make me feel old...\n\ud83d\ude33\ud83d\ude32\ud83e\udee3\u201d

— m_k_boymom (@m_k_boymom) 1678242637
\u201cI know I shouldn\u2019t just blindly trust that he\u2019s a good candidate. But until I find out otherwise\u2026I\u2019m going to let this warm my frozen millennial heart.\u201d

— Jen (she/her) (@Jen (she/her)) 1678241634
\u201c@nytimes What\u2019s Topanga gonna do? I\u2019m not sure if she\u2019ll like DC\u201d

— The New York Times (@The New York Times) 1678199706
\u201c@AP Needs Topenga as his first lady\u201d

— The Associated Press (@The Associated Press) 1678226422
\u201c@ABC To people saying he\u2019s not qualified:\n-got an Ivy League education\n-Majored in Poli Sci\n-Interned in government\u201d

— ABC News (@ABC News) 1678138386
\u201c@ABC7 @MegaloMoi Let\u2019s go Cory Mathew\u2019s\u201d

— ABC7 Eyewitness News (@ABC7 Eyewitness News) 1678156337
\u201c@ABC7 Mr. Feeny really about to change the world \ud83d\ude2d\u201d

— ABC7 Eyewitness News (@ABC7 Eyewitness News) 1678156337
This is Savage's second attempt at a political career after a run for the West Hollywood City Council in 2022. No word yet if Topanga will accompany him to Washington if he wins this time.